8 out of 10 Americans Tightening Belts to Offset Soaring Inflation
The majority of Americans are trying all kinds of things to offset the impact of inflation and rising costs of everyday essentials, a survey shows.
Of the Americans who are taking action to reduce expenditure, the latest BMO Real Financial Progress Index published on Tuesday shows they are shopping for cheaper items and dining out less, among other things:
42 percent are changing how they shop for groceries. This includes opting for cheaper items, avoiding brand names, and buying only the essentials;
46 percent are either dining out less or consciously spending less when dining out;
31 percent are driving less to offset the soaring cost of gas;
23 percent are spending less on vacations or canceling them altogether;
and 22 percent are taking measures such as canceling subscriptions to the gym, cable, and so on.
Meanwhile, one in four Americans is delaying retirement as a result of the soaring prices.
The survey was conducted by Ipsos in the United States from March 30 to April 25, 2022, with 3,407 adults polled.
The survey also shows Americans are slightly more confident than they were last quarter. The confidence level increased from 75 percent last quarter to 78 percent this quarter.
It shows "more and more Americans [are] taking control of their personal finances, having a written financial plan, and checking in more often with their financial advisor," BMO Harris Bank said.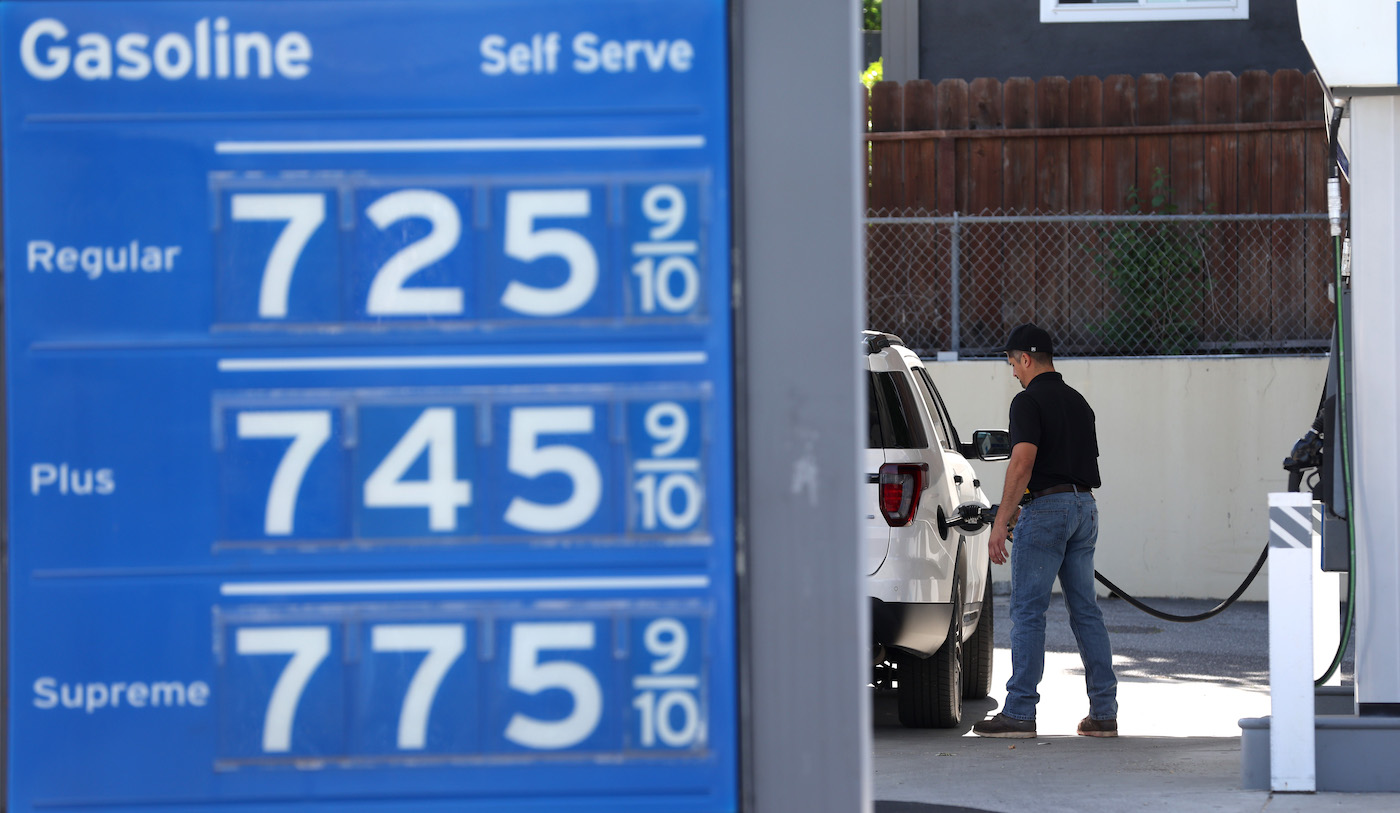 Data shows the U.S. annual inflation rate slowed marginally to 8.3 percent in April, but still higher than the market forecast of 8.1 percent.
This is the first time the consumer price index (CPI) has fallen year-over-year since August 2021.
While inflation has declined from its March peak of 8.5 percent, it remains near a 40-year high.
According to data from the Bureau of Labor Statistics (BLS), the core inflation rate, which excludes the volatile food and energy sectors, jumped 6.2 percent, topping economists' expectations of 6 percent. A significant increase in airline fares and hotel rates, as well as rising housing costs, pushed core inflation higher.
On a month-over-month basis, inflation rose 0.3 percent, and core inflation jumped 0.6 percent.
It was still a broad-based inflation report, with the main indexes up from the same time a year ago.
Food prices surged 9.4 percent, while energy prices jumped 30.3 percent. The price of new vehicles rose 13.2 percent, and the price of used cars and trucks rose 22.7 percent. Shelter costs, which account for almost one-third of the CPI, increased 5.1 percent, the fastest pace since May 1991.
Andrew Moran contributed to the report.