After a lengthy debate over numerous amendments, and despite the Biden administration's promise of a veto, the Republican-controlled House of Representatives passed a bill on Jan. 27 limiting the Biden administration's ability to draw from the nation's oil stockpile.
First introduced on Jan. 26, the Strategic Production Response Act passed 221–201. The measure is unlikely to clear the Democrat-controlled Senate where it will need 60 votes to pass.
The three-page bill (pdf) would mandate a plan for additional oil and gas leasing on federal lands and waters to offset drawdowns of the Strategic Petroleum Reserve (SPR). The bill wouldn't apply in the case of severe disruptions to the energy supply.
Under the Biden administration, the SPR has fallen to its lowest level since the 1980s. While Democrats argue the drawdowns were a necessary and effective response to the dramatic impact of Russia's invasion of Ukraine on the oil market, Republicans contend the actions add up to little more than a political stunt, designed to win over voters at the expense of national security.
Introduced by House Energy and Commerce Committee Chair Cathy McMorris Rodgers (R-Wash.), the bill was considered under a modified-open amendment process.
In plainer terms, that meant any representative who wanted to submit an amendment had a chance to do so.
"The House Republican majority is committed to allowing all members to participate in the legislative process," House Majority Leader Steve Scalise (R-La.) and Rules Committee Chair Tom Cole (R-Okla.) wrote in a statement outlining the process.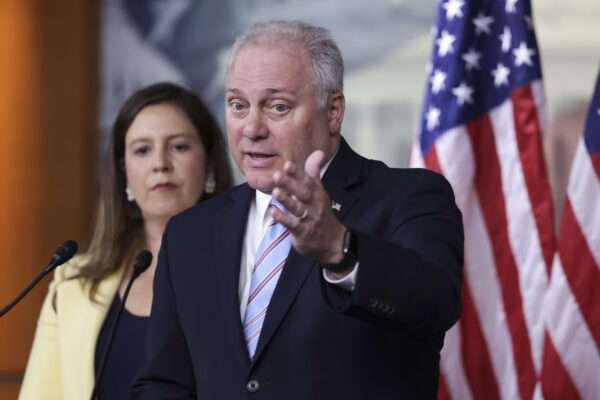 It's the first modified-open rule seen in the House in seven years.
The protracted debate over amendments to H.R. 21 shows exactly what "inclusion" means in a closely divided legislative body; repetitive amendments with ideological overtones sailed back and forth over the House floor, to determine the fate of a short, relatively simple piece of legislation.
Some see great value in it.
"This is a common sense bill that will prevent the release of oil for cheap political purposes, like midterm term elections," said Marc Morano, a Senate Environment and Public Works Committee veteran and proprietor of the website Climate Depot, in a Jan. 26 message to The Epoch Times.
"Draining the SPR should be prohibited unless a comprehensive plan to expand domestic gas production is set in place with oil and gas production on federal lands and water," he added.
The vote comes two weeks after House Republicans and most House Democrats voted for H.R. 22, the "Protecting America's Strategic Petroleum Reserve from China Act."
That bill would keep the Department of Energy from selling SPR products to entities controlled by the Chinese Communist Party (CCP).
Sens. John Barrasso (R-Wyo.) and Susan Collins (R-Maine) have introduced broadly comparable legislation in the upper house. Their legislation would apply to China as well as other countries that the United States sees as concerning.
'Shocked That This Is a Partisan Issue'
A House floor debate underscored the stark disagreement between Democrats and Republicans over the Biden administration's SPR policy and the oil industry more generally.
"This bill today will help ensure this vital American energy asset, and American security interest, will not be drained away for non-emergency, political purposes," Rodgers said during her opening speech on H.R. 21.
"The SPR should be used as a tool of last resort," she added.
"This is a reckless and extreme bill. It will hamstring the single-most important tool the Biden administration has used to fight Putin's price hike on gasoline," said Energy and Commerce Committee Ranking Member Frank Pallone (D-N.J.)
"This is a tool that administrations of both parties, Democrat and Republicans, have successfully used in the past," he added.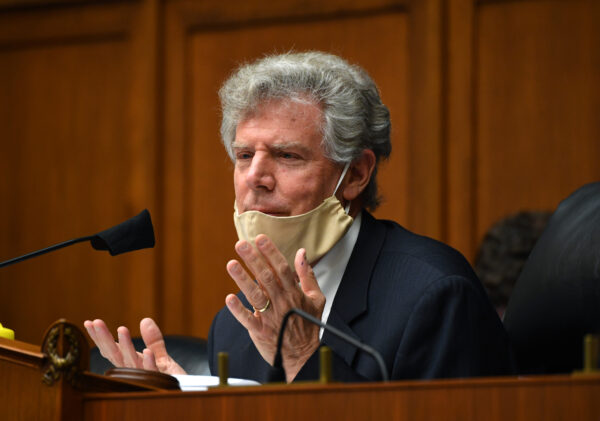 In comments resembling those of many of his Republican peers, Rep. Bill Johnson (R-Ohio) pointed out that the SPR has fallen significantly under Biden. It declined by about 37 percent in 2022.
"The days of taking shortcuts to make up [for] major policy failures are over," Johnson said in an undisguised comment directed at the current administration.
Reflecting the views of many Democrats, House Natural Resources Committee Ranking Member Raúl Grijalva (D-Ariz.) described the bill as a giveaway to "Big Oil" that threatens the environment.
"To add insult to injury, this bill would actually make it harder to help everyday Americans. It would prevent the president's ability to keep down gas prices," he added.
"Before this administration, it was unimaginable that a president would declare war on American energy," said Rep. John Joyce (R-Penn.).
"This bill before us would result in more oil supply shortages, higher gas prices for hard-working, middle-class families, [and] jeopardize our energy security, just so those on the other side of the aisle can do the bidding of their friends at, quote, 'Big Oil,'" said Rep. Rosa DeLauro (D-Conn.).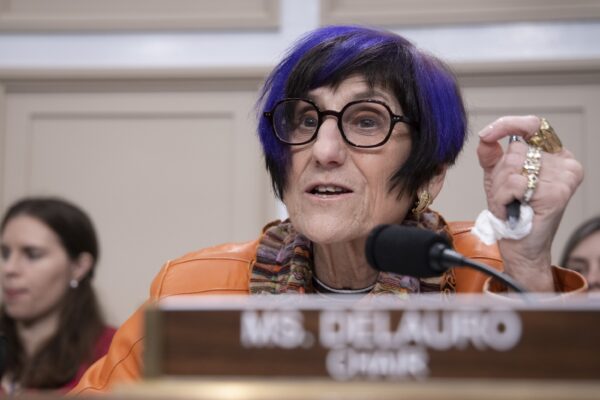 "I'm actually shocked that this is a partisan issue," said Rep. August Pfluger (R-Texas).
"Where are my Democrat colleagues who believe in affordable, reliable energy?"
"The president successfully used the SPR to lower prices at the pump and provide relief to American families–and now Republicans want to take away this strategy, which will only result in higher gas prices for Americans," Pallone said in a comment responding to Pfluger.
Amendment Debate Kicked Off By Gaetz
Rep. Matt Gaetz (R-Fla.) offered the first amendment to the legislation on the floor on Jan. 26.
It was meant to shield areas along the northwest Florida coast and some other coastlines from offshore drilling, in line with a Trump administration memorandum from 2020.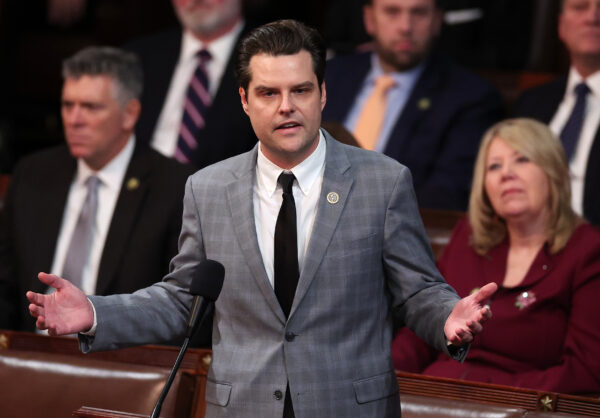 He cited the security concerns with drilling near the Gulf Test Range in the eastern Gulf of Mexico.
"It is a terrible idea to launch experimental missiles over oil rigs," Gaetz said.
"I'm proud of the work our Florida congressional delegation accomplished to support my amendment and unleash American energy, while at the same time protecting Florida's precious coastline and military mission," a spokesperson for Gaetz said in a statement to The Epoch Times.
Pallone rose in opposition to the amendment, referencing the fact that it would also exclude offshore wind from those areas.
Gaetz's amendment passed in a voice vote.
Rapid-Fire Votes
Rep. Nancy Mace (R-S.C.) put forward a similar amendment, explaining that she wanted to make sure coastal South Carolina's offshore drilling exclusion would not be affected by the bill.
It passed in a voice vote before Pallone demanded a recorded vote, effectively postponing additional proceedings on the amendment–a pattern that persisted throughout the debate. Mace's amendment went on to pass in a recorded vote.
As the first series of amendments were considered on the afternoon of Jan. 26, all but the first of the recorded votes took just two minutes apiece. The rapid-fire votes contrasted with the sometimes sluggish pace on Capitol Hill.
Rep. Jared Huffman (D-Calif.) was one of many Democrats who proposed an amendment to shield areas in or near his district from oil and gas drilling.
His amendment, which aimed to protect the northern California coast from oil and gas drilling, lost a voice vote, leading to a request for a recorded vote; it failed in that later vote.
Amendments from Democrats including Pallone, Reps. Rashida Tlaib (D-Mich.), and Kathy Castor (D-Fla.) mostly failed in voice and recorded votes. Meanwhile, Republicans' amendments typically prevailed.
Not all amendments succeeded or failed along strictly partisan lines.
Both Pallone and Rodgers voiced opposition to an amendment from Rep. Marjorie Taylor Green (R-Ga.), intended to eliminate H.R. 21's exemption for emergencies.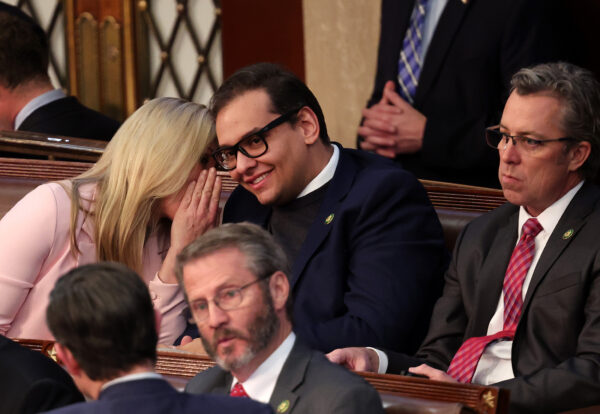 Pallone described the amendment as "extreme." Rodgers struck a more conciliatory note.
"My concern with the gentlelady's amendment is that the SPR is one of America's most important energy security tools, and we cannot tie the hands of the president, regardless which party is in office, when we have a real emergency–like a hurricane, a terrorist attack, or something that disrupts our oil supply," she said.
It lost a voice vote and a later recorded vote.
Rep. Lauren Boebert (R-Colo.) proposed multiple amendments, as did Pallone and others in Congress.
Many in the House tried challenging the germaneness of specific proposed amendments, with mixed results.
Scalise Questions Biden's Opposition
The Biden administration has vowed to veto the bill if Congress passes it, saying in a statement that SPR releases have "been essential to protecting our energy security and to lowering gas prices for Americans."
"By interfering with the United States' ability to release oil collectively, this legislation would help Putin's war aims," the statement continued.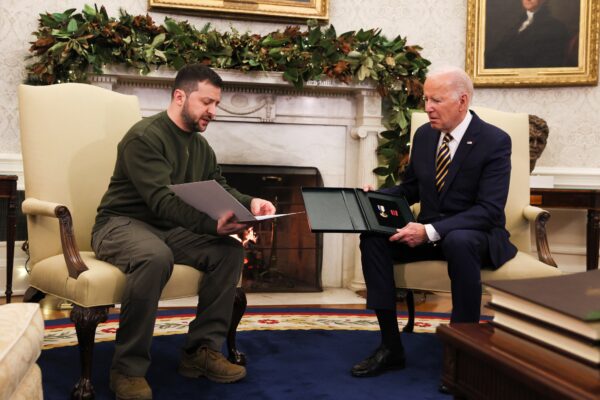 Rep. Steve Scalise (R-La.) criticized Biden's veto threat, saying the president's move "should be a rare exercise that you reserve for policy that might hurt the country."
The Epoch Times has reached out to Senate Majority Leader Chuck Schumer (D-N.Y.) for comment on the bill.