For the first time in history, Australia's total public debt will soon reach $1 trillion (US$639 billion) as government spending is expected to be extended in the next few years.
According to the newly released federal budget papers, Australia's gross debt is estimated to grow from $895.3 billion to $927 billion in the 2022-2023 financial year before breaking the $1 trillion mark in 2023-2024.
After, the government expects gross debt to peak at $1.16 trillion in 2025-2026, which is similar to the former Morrison government's March forecast of $1.17 trillion.
The papers said the rise in gross debt could be attributed to higher borrowing costs, a lower productivity assumption, and an upward revision in the estimated costs of delivering the National Disability Insurance Scheme.
At the same time, net debt, which is calculated by subtracting certain government assets from the total debt, is predicted to peak at $766.8 billion in 2025-2026, up from $572.2 billion in the 2022-2023 financial year.
As interest rates continue to go up, the costs of servicing government debt also soar, with interest expense estimated to reach $26.19 billion in the 2022-2023 financial year before rising to $35.29 billion in 2025-2026.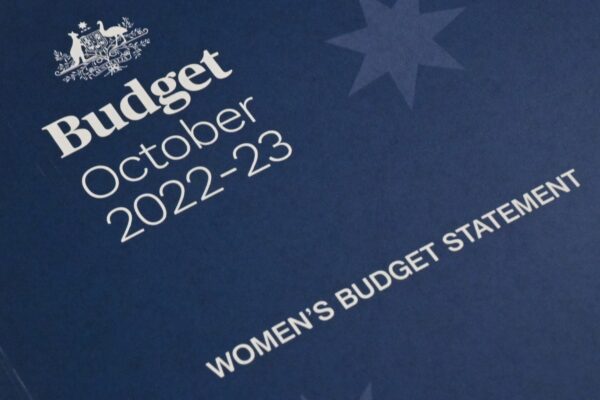 However, the Treasury Department forecasted that there would be a cumulative improvement in the budget deficit in the next four years, which was expected to lower the country's gross debt-to-GPD ratio.
"Our responsible decisions mean gross debt-to-GDP will be 37.3 percent in 2022-2023 and remain lower over the forward estimates compared to the pre-election forecasts," Treasurer Jim Chalmers said in his budget speech.
Nevertheless, the treasurer noted that the ratio would stay around 40 percent for some years and that the government still had a big fiscal repair task ahead.
Record Spending on Renewable Energy
The debt figures come as the Labor government outlines its record spending on renewable energy in the budget papers.
Specifically, it will spend $20 billion under the Rewiring the Nation plan to finance an upgrade and expansion of the electricity grid to connect renewable energy zones to the existing power network and increase grid security.
In addition, the package includes over $6 billion in funding for the Marinus Link, which connects Tasmania's Battery of the Nation project and Victoria's renewables and future offshore wind farms.
The budget also allocates $1.9 billion to the Powering the Regions Fund and $800 million to tax cuts on electric cars, a national charging network and solar battery storage for 100,000 homes.
The federal government said the above funds would help Australia stay on track to net zero emissions by 2050 and support fossil-fuel-dependent communities to find new work.