Beijing Probing Didi Over National Security Risks Tied to its US listing
Beijing had launched cybersecurity probe into the Chinese ride-hailing giant Didi Chuxing to address national security risks arising from its public listing in the United States, according to Chinese state media reports.
The Chinese moved to investigate Didi began just two days after its shares began trading on New York Stock Exchange in July, raising $4.4 billion in one of the largest U.S. initial public offerings (IPO) over the past decade.
The country's top internet regulator, the Cyberspace Administration of China, at the time cited "preventing national data security risks, protecting national safety, and ensuring public interests" as reasons for the review.
The Oct. 10 report from state news agency Xinhua was the first official statement since July revealing clues about Beijing's thinking behind the crackdown.
Immediately following the review of Didi in July, authorities also launched similar probes into three other U.S.-listed Chinese firms, including personnel recruiting app Boss Zhipin and two truck service platforms, Yunmanman and Huochebang.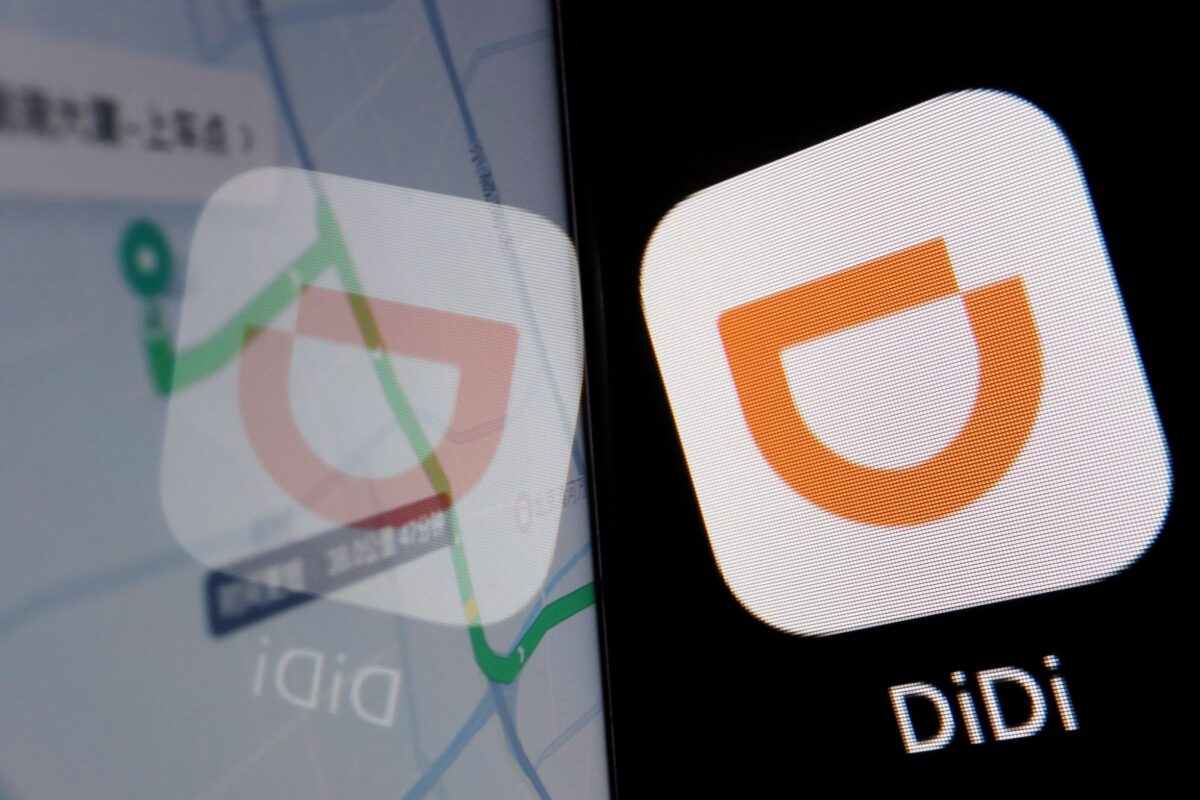 The cybersecurity review targeting the four was "effective in preventing national security risks relating to procurement, data processing, and overseas listing activities," the Xinhua report stated.
Regulators in July ordered Didi to stop registering new users pending the investigation, and told app stores to pull Didi's app. Seven regulatory bodies, including those overseeing state security, public security, tax, and transportation, visited Didi's offices in mid-July to conduct an on-site investigation.
China's cybersecurity watchdog had asked Didi to delay its IPO and carry out a thorough self-examination weeks before the company went public, but Didi pushed ahead anyway, the Wall Street Journal reported in July.
In August, China passed a data protection law, laying out some of the world's most stringent measures yet on how private sectors handle personal data.
The law restricts exports of Chinese user data outside the country's borders, and prohibits the handover of personal data to foreign judicial and law enforcement authorities.
The Xinhua article lauded Beijing's progress in tightening control over the internet, noting that authorities have arrested over 16,000 people for cyber-related offenses in what it dubbed a "internet clean-up" campaign. Among them, 6,700 are under "criminal compulsory measures," which generally involves detention or residential surveillance.
Since 2019, Beijing has publicly reprimanded around 1,000 apps for illegal collection of user data, according to the same report.