Britain's Public Service Broadcaster Channel 4 to Be Privatised
The British government has decided to sell Channel 4, a publicly-owned but commercially funded broadcaster, saying privatisation would allow it to "thrive in the face of a rapidly-changing media landscape."
But the main opposition Labour Party called the move "cultural vandalism," and a senior Conservative MP questioned if it was intended as the government's revenge for the channel's "biased coverage."
Channel 4 was founded in 1982 to deliver to under-served audiences and currently receives its funding from advertising.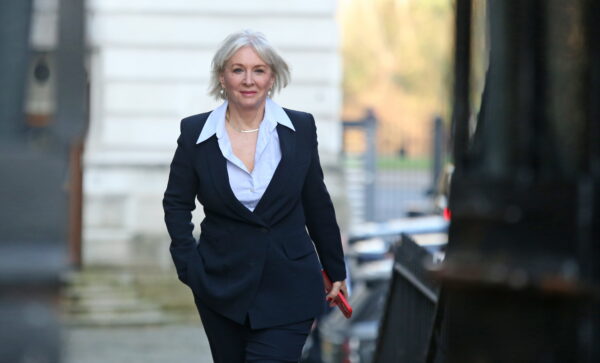 In a statement issued on April 4, a spokesperson for the Department for Digital, Culture, Media, and Sport (DCMS) said that Culture Secretary Nadine Dorries had made the decision to sell the broadcaster and is now consulting with other Cabinet ministers.
"We want Channel 4 to flourish and thrive in the face of a rapidly-changing media landscape," said the spokesperson, adding that privatisation would "give the corporation new freedoms to innovate and grow while continuing to make an important economic, social, and cultural contribution to the UK."
Writing on Twitter, Dorries said she wanted the broadcaster to remain a "cherished place in British life," but felt that government ownership was "holding Channel 4 back from competing against streaming giants like Netflix and Amazon."
In response, Channel 4 said it is "disappointed" at the government's decision to proceed with plans to privatise the broadcaster without "formally recognising the significant public interest concerns which have been raised."
The broadcaster said that it will continue to engage with the government during the legislative process and plans to do everything it can to "ensure that Channel 4 continues to play its unique part in Britain's creative ecology and national life."
Labour's shadow culture secretary Lucy Powell said the move "doesn't make any sense" and will cause a "great deal of damage to jobs and opportunities."
She said, "Selling off Channel 4, which doesn't cost the taxpayer a penny anyway, to what is likely to be a foreign company, is cultural vandalism."
Julian Knight, a Conservative MP who chairs the DCMS select committee in the House of Commons, said privatisation "can work," though it "must be part of a thorough overhaul of all public service broadcasting."
But he questioned if the government's plans to sell Channel 4 are "revenge" for its political coverage, which many Conservatives see as biased.
He wrote on Twitter, "Is this being done for revenge for Channel 4's biased coverage of the likes of Brexit and personal attacks on the PM?"
There is a feeling of "payback time" among many Conservative party members, he added.
PA Media contributed to this report.