Chinese Tech Giant Baidu Added to SEC List, Faces Potential Delisting From US
U.S.-traded Chinese search giant Baidu Inc. is one of the latest companies, mostly China-based, to face possible delisting from American exchanges unless they abide by auditing standards.
The Securities and Exchange Commission (SEC) added Chinese search engine Baidu on March 30 to its growing provisional list under Holding Foreign Companies Accountable Act (HFCAA), alongside other four firms.
The other firms are Tencent-backed online brokerage Futu Holdings Ltd., Chinese video-streaming platform iQiyi Inc., U.S. biopharmaceutical company CASI Pharmaceuticals Inc., and Chinese aquaculture firm Nocera Inc.
The commission-identified issuers have until April 20 to submit evidence refuting the SEC's designation, or it'll be conclusively required to provide the information, according to HFCAA.
The law signed in late 2020 by then-President Donald Trump grants SEC the power to delist foreign companies from the New York Stock Exchange and Nasdaq exchange if they fail to allow U.S. watchdogs to inspect their financial audits for three straight years, beginning in 2021.
Although the delisting would come after years of non-compliance with audit inspections, shares of the tech supplier plunged as much as 2.7 percent in New York on March 30. Hong Kong's Hang Seng Tech Index, which tracks some of the biggest Chinese tech firms, lost as much as 2.3 percent the following day, Bloomberg reported.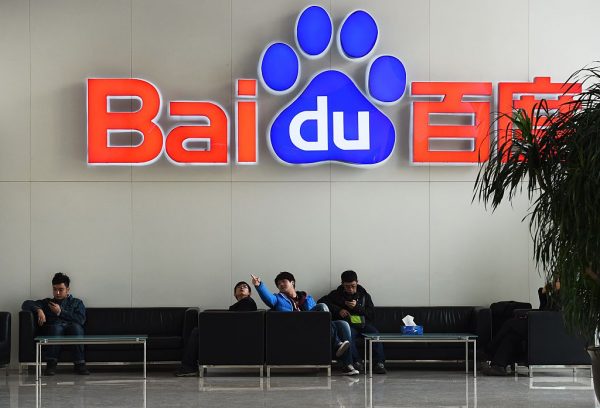 Like Google in the United States, Baidu is a household name in China as the most popular search engine domestically and one of the earliest tech giants to publicly trade in New York.
Chinese Vice Premier Liu He pledged official support for overseas-listed Chinese stocks on March 16, after authorities claimed last November to have been "working very hard" with Washington to prevent Chinese firms from being delisted from U.S. stock exchanges.
Beijing, however, has long barred overseas regulators from inspecting full audit reports of listed companies headquartered in mainland China and Hong Kong, citing national security and privacy.
The Public Company Accounting Oversight Board, which is tasked with oversight of major auditing firms, said it's unable to review the audits of more than 200 Chinese companies, including Alibaba and JD.com. It also stated the country was the only jurisdiction that denied its cross-border cooperation and necessary access.
The SEC has so far identified 11 firms in total, adhering to the HFCAA. The most recent Chinese corporation cited was Chinese equivalent of Twitter Weibo. The Nasdaq-listed company has 573 million monthly active users as of September 2021.