Closing Prices for Crude Oil, Gold, and Other Commodities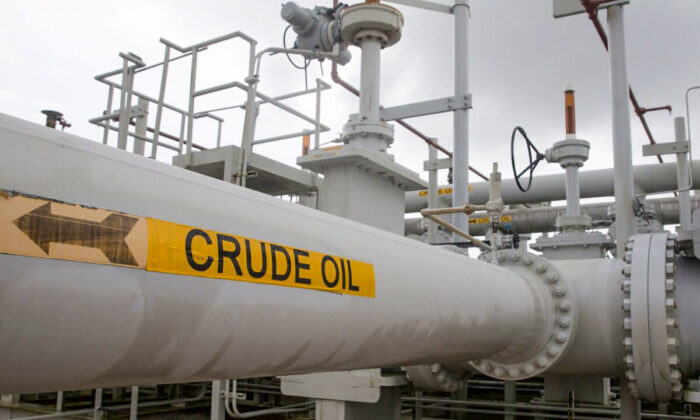 A maze of crude oil pipes and valves is pictured during a tour by the Department of Energy at the Strategic Petroleum Reserve in Freeport, Texas, on June 9, 2016. (Richard Carson/Reuters)
Benchmark U.S. crude oil for April delivery fell 25 cents to $92.10 a barrel Wednesday. Brent crude for May delivery fell 20 cents to $94.05 a barrel.
Wholesale gasoline for March delivery rose 2 cents to $2.73 a gallon. March heating oil rose 1 cent to $2.83 a gallon. March natural gas rose 12 cents to $4.62 per 1,000 cubic feet.
Gold for April delivery rose $3 to $1,910.40 an ounce. Silver for March delivery rose 24 cents to $24.55 an ounce and March copper fell 3 cents to $4.48 a pound.
The dollar fell to 114.98 Japanese yen from 115.07 yen. The euro fell to $1.1306 from $1.1334.