Discovery Stock Falls Post Q4 Results, Clocks 10 Percent Revenue Growth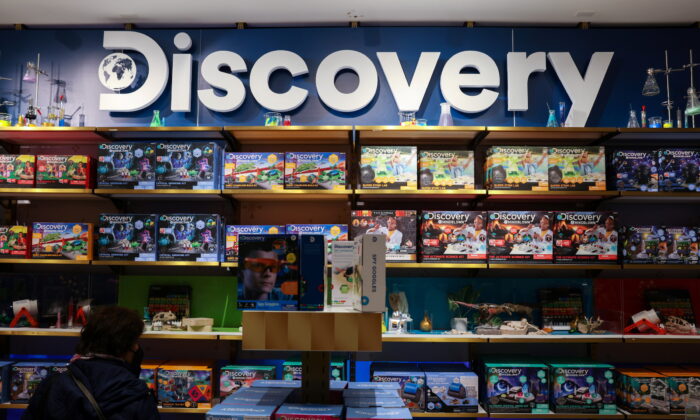 The Discovery Inc. logo is seen on a display in the FAO Schwarz toy store in Manhattan, New York, on Nov. 24, 2021. (Andrew Kelly/Reuters)
Discovery Inc. reported fourth-quarter FY21 revenue growth of 10 percent year-on-year to $3.19 billion, beating the consensus of $3.12 billion.
It ended Q4 with 22 million Direct-to-Consumer Subscribers and generated nearly $450 million of Next Generation Revenues.
Total U.S. Networks revenues increased 14 percent Y/Y to $2.03 billion. Total International Networks revenues increased 5 percent Y/Y to $1.16 billion.
U.S. advertising revenues increased 5 percent due to higher pricing and the continued monetization of content offerings. The distribution revenues increased 17 percent Y/Y, driven by the growth of discovery+ and increases in contractual affiliate rates.
International advertising revenues increased 10 percent. The distribution revenues increased 2 percent due to the growth of discovery+.
EPS of $0.08 declined from $0.42 last year.
Discovery generated $884 million in operating cash flow with $784 million in free cash flow and held $3.9 billion in cash and equivalents.
By Anusuya Lahiri
© 2021 The Epoch Times. The Epoch Times does not provide investment advice. All rights reserved.