EU Proposes New Sanctions on Moscow Amid Claims of Russian War Crimes in Ukraine
Brussels has proposed sweeping new sanctions against Russia, including an E.U.-wide ban on Russian coal imports, as the West responds to allegations that Russian forces engaged in civilian killings and other atrocities in Ukraine.
The European Union's executive on Tuesday proposed a new round of sanctions against Moscow, including barring Russian imports worth nearly $10 billion and exports to Russia worth nearly $11 billion, including semiconductors and computers.
The sanctions, which must still be approved by lawmakers in E.U. member states, would also include an import ban on coal from Russia worth $4.4 billion and a full transaction ban on four key Russian banks, including VTB, the second biggest.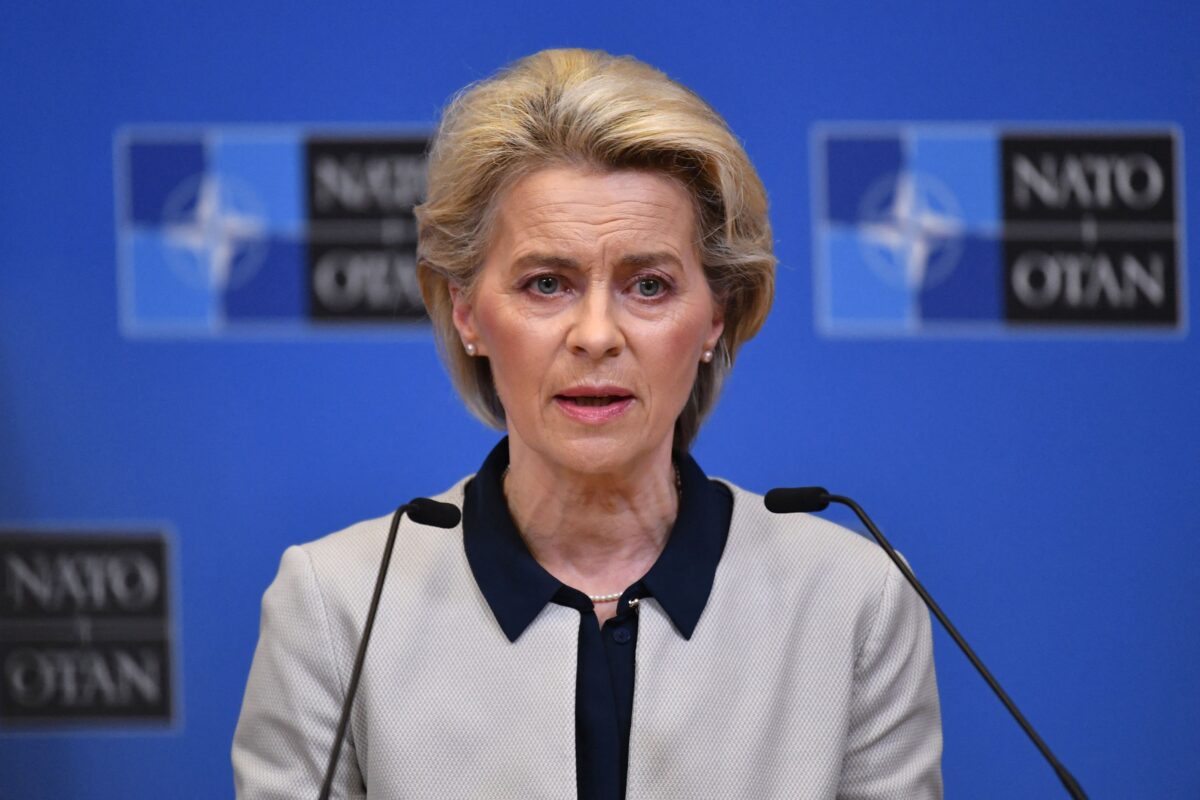 The fifth round of sanctions would also include a ban on Russian ships entering E.U. ports and a ban on Russian and Belarusian road transport operators. Belarus has been an ally to Moscow in the conflict, allowing its territory to be used as a staging ground for attacks into Ukraine.
European Commission President Ursula von der Leyen said the bloc was also working on banning oil imports from Russia.
"We all saw the gruesome pictures from Bucha and other areas from which Russian troops have recently left. These atrocities cannot and will not be left unanswered," she said in a statement on Twitter.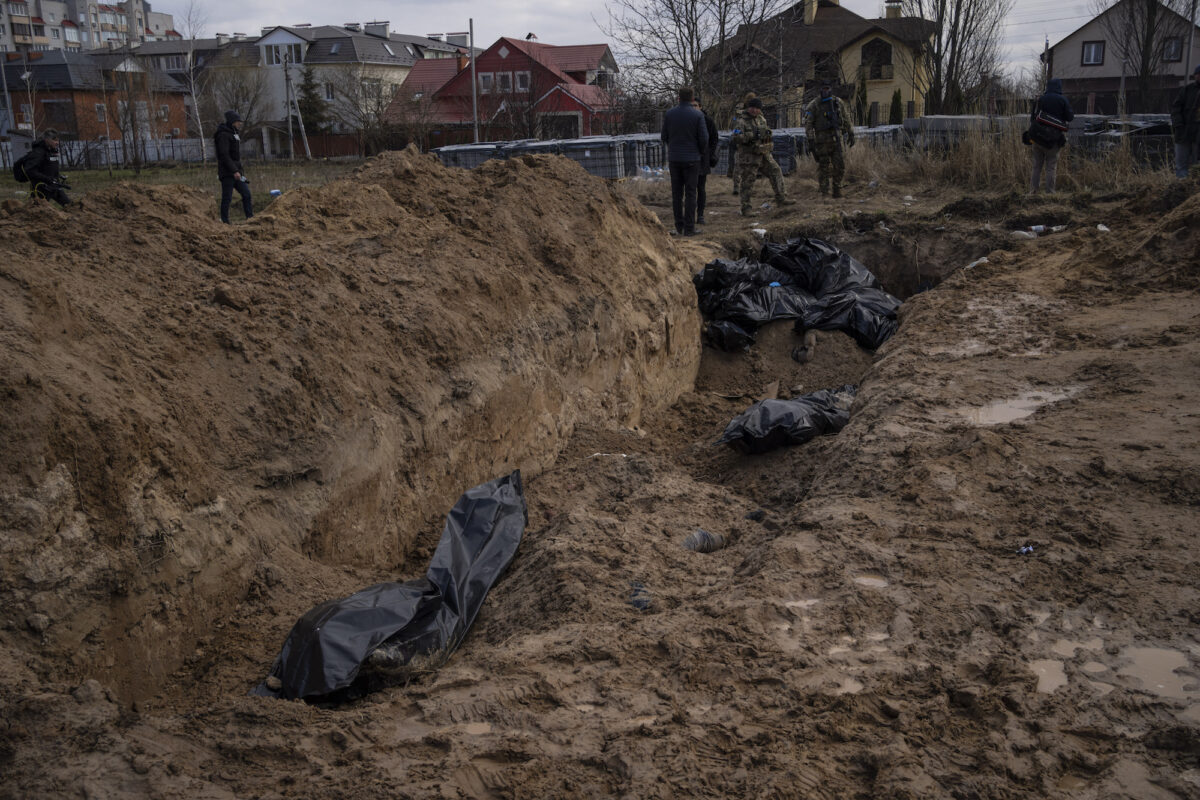 The announcement came hours after Ukraine's President Volodymyr Zelenskyy said more evidence had emerged of mass killings of civilians and other atrocities by Russian forces in regions around Kyiv, while dismissing Russian denials of committing war crimes as "lies" and "new old tactics of Russian propagandists."
Russia has denied allegations that it committed war crimes by executing civilians in the Ukrainian town of Bucha, near Kyiv.
The Kremlin said on Tuesday that claims of war crimes in Bucha were a "monstrous forgery" meant to disparage the Russian army.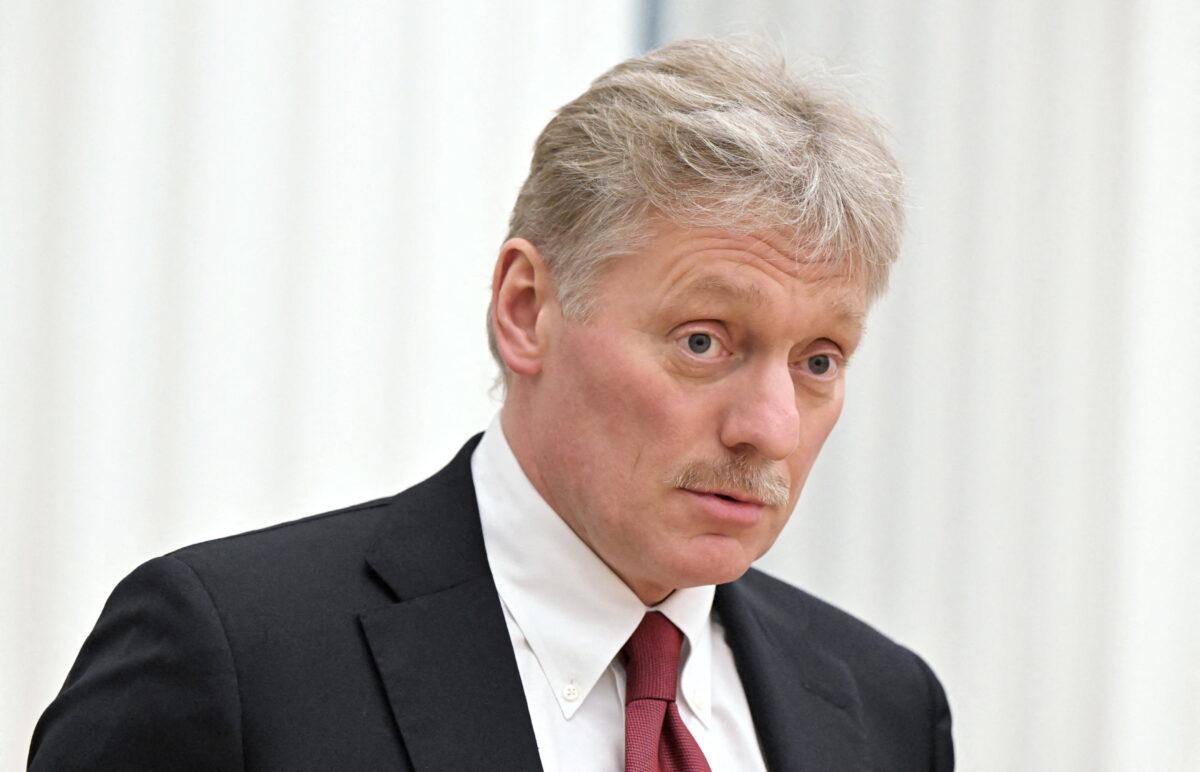 Shocking images from Bucha emerged over the weekend, showing bodies lying dead in the street with some thrown in hastily dug graves.
"At present, there is information about more than 300 people killed and tortured in Bucha alone. It is likely that the list of victims will be much larger when the whole city is checked. And this is only one city," Zelenskyy said in a video address Tuesday.
The Ukrainian president added that an investigation has been launched into potential crimes committed by Russian forces and the findings will be made "globally known."
"There is ample evidence that it is Russian troops who destroy peaceful cities, abduct, torture, kill civilians," Zelenskyy said. He did not disclose evidence of the alleged crimes, saying only that "all crimes of the occupiers are documented" and vowing to bring the Russian military to justice for war crimes.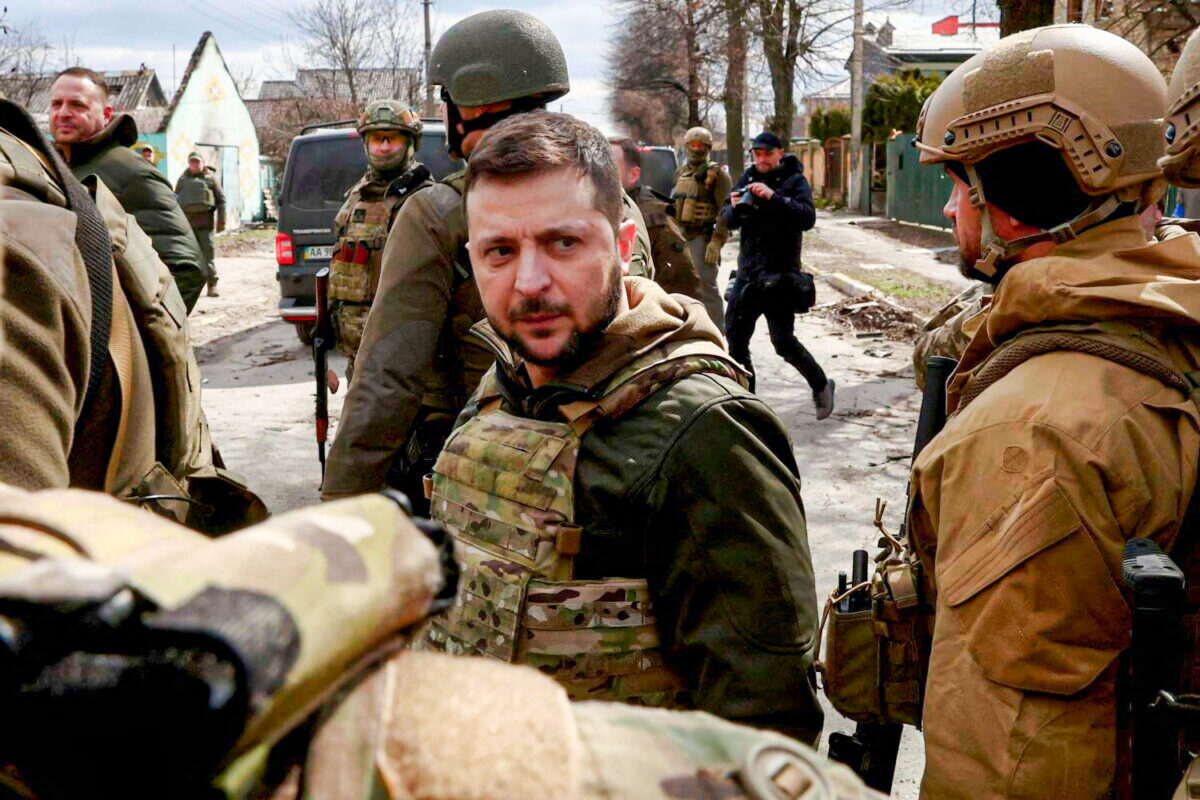 Kremlin spokesman Dmitry Peskov told reporters on Tuesday that Ukraine's claims that Russia committed atrocities against civilians in Bucha is "simply a well-directed—but tragic—show."
He claimed that photographs and video footage of the alleged civilian victims—some with their hands bound and appearing to bear close-range gunshot wounds—were a "forgery aimed at denigrating the Russian army."
The Epoch Times has been unable to verify the claims.
Following the emergence of the grisly images from Bucha over the weekend, von der Leyen said in a tweet that she was "appalled by reports of unspeakable horrors in areas from which Russia is withdrawing," while calling for an independent investigation to be launched "urgently."
"Perpetrators of war crimes will be held accountable," she added.
Crippling sanctions have been imposed on Russia following its invasion of Ukraine, which Moscow calls a "special military operation" to disarm Ukraine's military and topple the government in Kyiv.
Ukraine has called for more sanctions against Russia, with Kyiv mayor Vitali Klitschko calling for all business ties with Russia to be cut, halting the flow of what he called "bloody money" to Moscow.