Shares of First Republic Bank plunged more than 60 percent in premarket trading on March 13, despite the lender reassuring customers that their deposits are safe amid concerns surrounding the collapse of Silicon Valley Bank (SVB) and Signature Bank.
In an email to clients on Sunday, First Republic Founder and Executive Chairman Jim Herbert and CEO and President Mike Roffler stressed that the California-based bank and wealth management company's capital "remains strong."
"Our capital levels are significantly higher than the regulatory requirements for being considered well-capitalized," the email reads, adding that the bank has access to more than $60 billion available in unused borrowing capacity following support from the Federal Home Loan Bank and the Federal Reserve Bank.
"In light of recent industry events, the last few days have caused uncertainty in the financial markets," they wrote. "We want to take a moment to reinforce the safety and stability of First Republic, reflected in the continued strength of our capital, liquidity, and operations."
"We are here to fully serve you. We stand ready to process transactions and wires, fund loans, answer questions, and serve your overall financial needs – as we do every day," they added.
In a press release shortly after, the bank also sought to ease investors' concerns, noting that it had "further enhanced and diversified its financial position" through access to additional liquidity from the Central Bank and JPMorgan Chase & Co.
"The total available, unused liquidity to fund operations is now more than $70 billion," it said. "This excludes additional liquidity First Republic is eligible to receive under the new Bank Term Funding Program announced by the Federal Reserve today."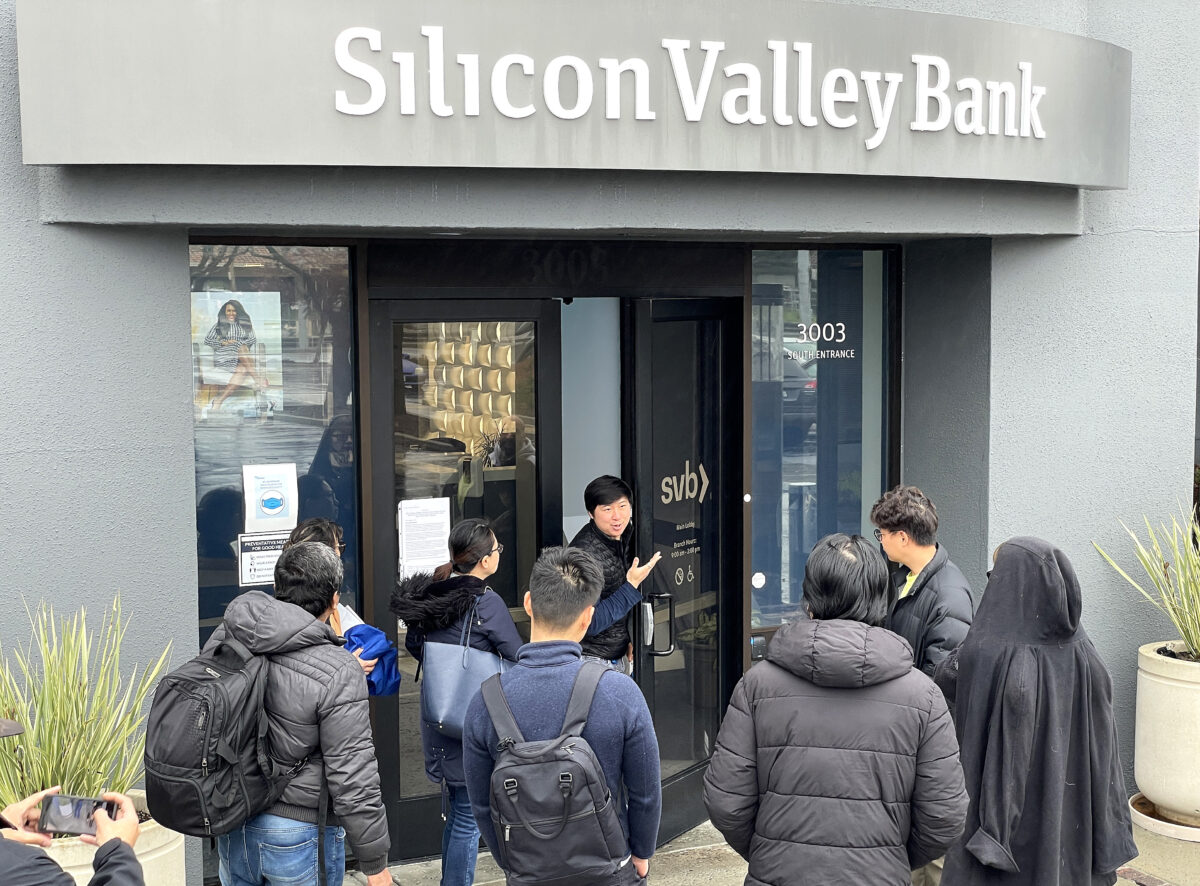 First Republic Shares Tumble
While First Republic lists around $213 billion in total assets and is the 14th largest in the United States, the reassurance didn't appear to have done much to help soothe concerns, as shares of the company are down 62 percent as of the time of writing, having fallen 33 percent last week.
First Republic wasn't the only financial institution to see its shares drop in the wake of Silicon Valley Bank's collapse last week.
PacWest Bancorp shares tumbled more than 43 percent in premarket trading, Western Alliance Bancorp fell 63 percent, and Charles Schwab lost 8 percent. Elsewhere, Zions Bancorporation shares dropped 21 percent, KeyCorp dropped over 11 percent, and Bank of America lost 4 percent in premarket trading.
On Sunday, the Central Bank announced an emergency lending program that would make additional funding available to eligible depository institutions to ensure they meet the needs of all their depositors.
The additional funding will be made available through the creation of a new bank term funding program, which will offer loans of up to one year in length to eligible depository institutions like banks and credit unions, made against collateral like Treasurys and mortgage-backed securities, and other qualifying assets.
Those terms are less rigid than the ones the Fed normally provides and will effectively prevent the bank from having to quickly sell its assets in times of economic volatility.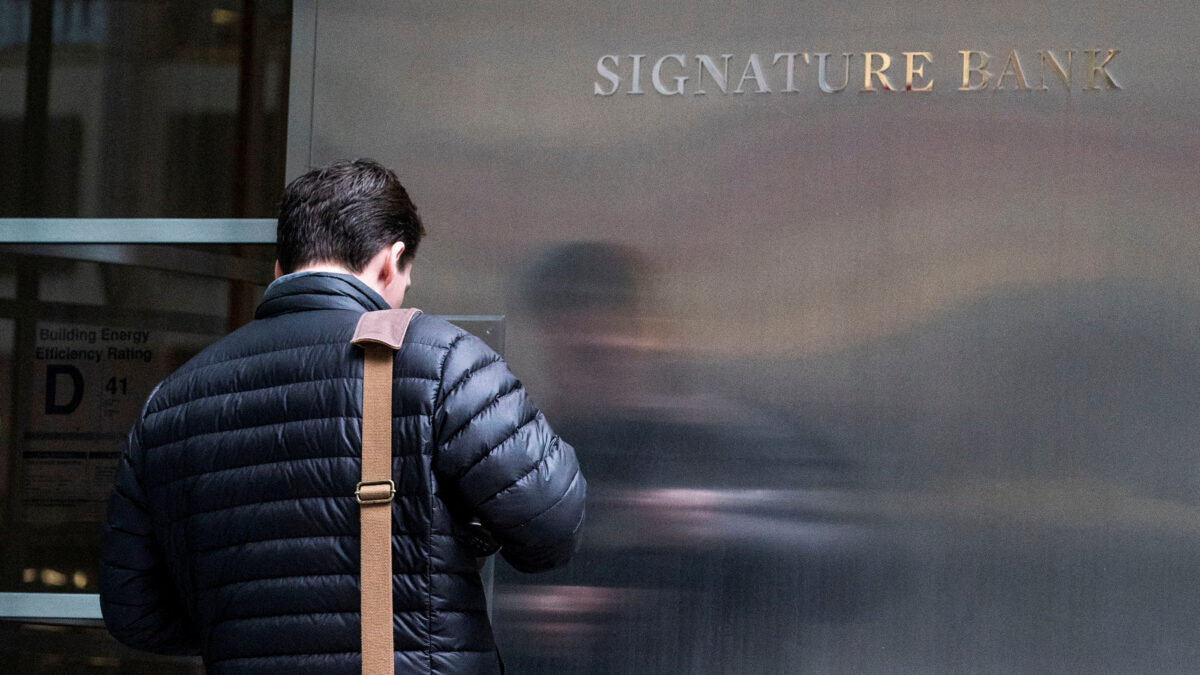 Silicon Valley Bank Shut Down
Additionally, U.S. financial regulators announced that all depositors at Silicon Valley Bank will get their money back, starting March 13.
"The U.S. banking system remains resilient and on a solid foundation, in large part due to reforms that were made after the financial crisis that ensured better safeguards for the banking industry," Secretary of the Treasury Janet Yellen, Federal Reserve Board Chair Jerome Powell, and FDIC Chairman Martin Gruenberg said in a statement announcing the news.
"Those reforms combined with today's actions demonstrate our commitment to take the necessary steps to ensure that depositors' savings remain safe," the statement added.
Federal regulators shut down Silicon Valley Bank on Friday after it suffered the largest U.S. banking failure since the 2008 financial crisis, in part due to rising interest rates, a dry-up in venture capital, and the fact that a high percentage of its customer deposits were invested in Treasury bonds, which are highly sensitive to interest rates.
Following news that it needed to raise $2.25 billion to bolster its balance sheet, venture capital firms reportedly advised companies to withdraw their money from the bank, its stocks plummeted, and, ultimately, financial regulators intervened.
SVB was the 16th largest in the United States, with $209 billion in assets as of Dec. 31, 2022, according to the Federal Reserve.
Its collapse subsequently put pressure on other small and regional banks in the United States, including Signature bank—one of the main banks in the cryptocurrency industry—sending customers racing to pull their deposits.
Signature bank—which had already been in the spotlight over its alleged involvement in the now-bankrupt crypto firm FTX—was closed by New York state financial regulators on Sunday.