The UK government will extend the cap on household energy bills for three more months, the chancellor has announced ahead of the Spring Budget.
To protect British households against high energy prices exacerbated by the Russian invasion of Ukraine, the government launched the Energy Price Guarantee last year, which has capped annual energy costs to £2,500 for a typical household.
The price cap, which had been due to rise to £3,000 in April, has now been extended at its current level to June, Chancellor of the Exchequer Jeremy Hunt announced on Wednesday.
The three-month extension will save a typical household around £160, the government said.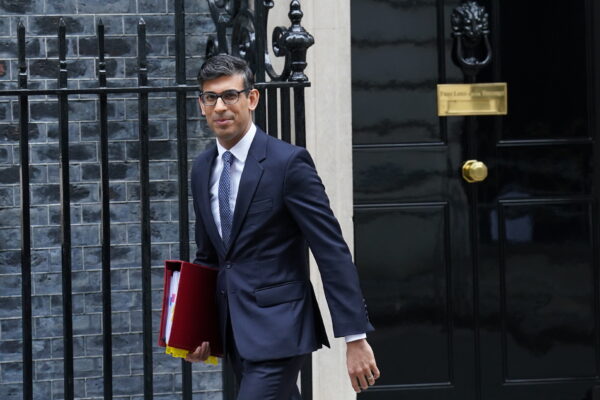 Prime Minister Rishi Sunak said: "We know people are worried about their bills rising in April, so to give people some peace of mind, we're keeping the energy price guarantee at its current level until the summer when gas prices are expected to fall.
"Continuing to hold down energy bills is part of our plan to help hardworking families with the cost of living and halve inflation this year."
Hunt, who included the measure in his Spring Budget, said: "High energy bills are one of the biggest worries for families, which is why we're maintaining the energy price guarantee at its current level.
"With energy bills set to fall from July onwards, this temporary change will bridge the gap and ease the pressure on families, while also helping to lower inflation too."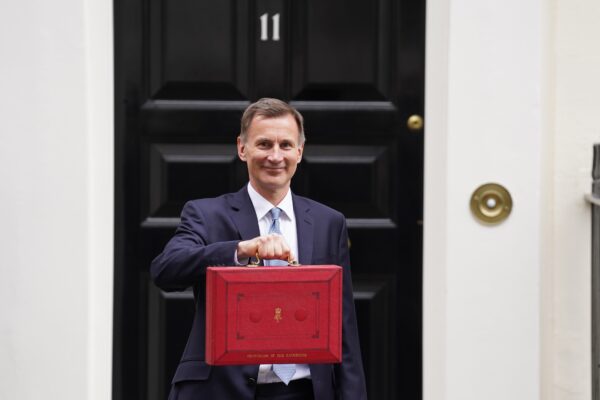 Falling Prices
The government said the energy price cap has already cut the typical family energy bill by over £1,300 since October, stopping the average household energy bill hitting £4,279 a year this winter.
At his Autumn Statement delivered in November, the chancellor announced that the price cap was due to rise to £3,000 on April 1, with the government then expecting to borrow £12 billion to fund this support.
However, energy prices have fallen by 50 percent since then, cutting the borrowing needed to fund energy support by two-thirds to £4 billion.
Falling global energy prices mean that the current price cap can be extended to "bridge the gap" until July, when lower wholesale gas prices are expected to feed through to lower household energy bills.
Not 'Far Enough'
Opposition parties have criticised the government for failing to go even further in relieving the pressure on households.
Sarah Olney, Treasury spokeswoman for the Liberal Democrats, said the extension of the current energy price guarantee "does not go far enough."
She said: "Instead of a sticking plaster for another three months, we need meaningful action now.
"The Liberal Democrats are calling on the chancellor to cut energy bills by £500 per household. This would make a significant difference to households and the government can afford to do it, they are choosing not to.
"In three months' time families will once again be facing a cliff edge of unaffordable heating bills."
Stewart Hosie, the Scottish National Party's economy spokesman, said: "It's truly pathetic that the chancellor has failed to cut energy bills, despite having ample resources to do so.
"The Tories are ripping families off by keeping bills at such exorbitantly sky-high levels, with many families forced to pay three times what they paid a year ago."
Back to Work
According to the government, the Spring Budget focuses on easing the impact of rising prices, reducing inflation, and growing the economy by supporting more people into work.
Tackling economic inactivity is a key component of Hunt's plans, as employment numbers have languished far below their pre-pandemic levels, harming the UK's already-struggling economy.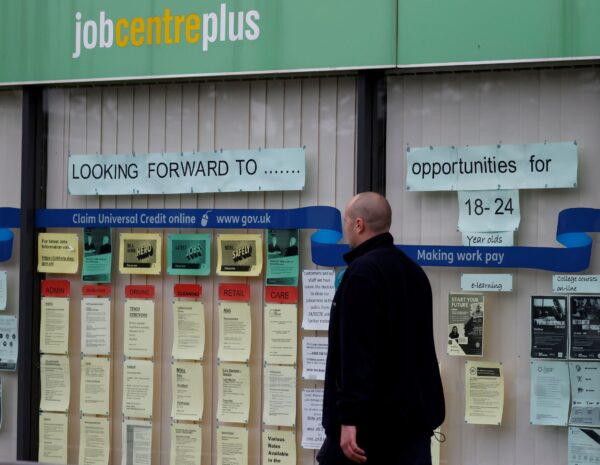 According data released by the Office for National Statistics (ONS) on Tuesday, the rate of economic inactivity eased back to 21.3 percent in the quarter to January from 21.5 percent as more young people returned to work amid the cost-of-living crisis.
There were 65,000 more people in employment quarter-on-quarter in the three months to January at 32.8 million, while the number of unemployed rose by 5,000 to 1.3 million, according to the ONS.
Darren Morgan, director of economic statistics at the ONS, said: "The number of people neither working nor looking for a job fell overall, driven by a drop in young people. However, a record number of people were completely outside the labour market due to long-term sickness."
The government said the Spring Budget will encourage more people to return to the job market by providing more help with childcare costs for parents and ending the energy premium paid by households who use prepayment meters, which will save 4 million families £45 a year from July.
PA Media contributed to this report.