'It's Our Position That Disney Will Pay Its Debts': DeSantis Office
A spokesperson for Florida Gov. Ron DeSantis's office is standing by his statement that "Disney will pay its debts."
"My statement stands," executive press secretary to DeSantis Bryan Griffin told The Epoch Times by email. "Yes, it is our position that Disney will pay its debts." The reiteration was in response to an inquiry by The Epoch Times regarding his previous statement that "the governor was right to champion removing the extraordinary benefit given to one company through the Reedy Creek Improvement District."
As previously reported by The Epoch Times in April, DeSantis floated the possibility that state lawmakers might repeal the 1967 Reedy Creek Improvement Act in response to Disney's opposition to his "Parental Rights in Education" law, dubbed by liberal opponents as the "Don't Say Gay" bill.
The statement comes after reports suggest that Florida lawmakers are reviewing ways to restore some of the privileges stripped from Walt Disney Co. with the signing of new legislation to repeal a long-standing measure that provided Disney with special perks not enjoyed by any other business in the Sunshine State.
The 1967 Reedy Creek Improvement District (RCID)—drafted by the Florida Legislature in cooperation with Walt Disney World and signed into law by Republican Gov. Claude Kirk—effectively created two municipal-style governments (Bay Creek and Reedy Creek), to regulate the Lake Buena Vista land where the Walt Disney World Resort operates.
Through the RCID, Disney is allowed to operate its own fire protection, security services, utilities, and planning. Its Board of Supervisors is selected by landowners surrounding the 38.5-square-mile property, effectively allowing Disney to operate as its own government. If the RCID is repealed, Disney's property would suddenly be under the complete authority of Orange and Osceola counties.
After facing pressure from LGBTQ communities and staff for his silence on the issue, former Disney CEO Bob Chapek issued a March 11 statement to his employees, apologizing for not being a "stronger ally" to them, saying the governor's "Parental Rights in Education" proposal would represent "yet another challenge to basic human rights." Chapek also vowed that Disney would immediately halt all political donations in Florida.
On March 30, State Rep. Spencer Roach, a Republican, revealed through social media that lawmakers had already met twice to discuss that "if Disney wants to embrace woke ideology, it seems fitting that they should be regulated by Orange County."
In a subsequent demonstration of solidarity, Disney Corporation issued a March 28 statement vowing that its new goal was "for this law to be repealed by the legislature or struck down in the courts," promising to support organizations working to make such a thing happen.
In a March 29 post on social media, DeSantis quickly reminded Disney that Florida "is governed by the interests of the people of the state of Florida—it is not based on the demands of California corporate executives."
In a subsequent April report by The Epoch Times, polling at the time showed that the overwhelming majority of Florida's primary voters, including a significant majority of Democrats, strongly supported the legislation. The hashtag, "BoycottDisney" was trending on social media, and one of the largest mothers' advocacy organizations in the United States, Moms for Liberty, warned Disney of the pushback it would face if it did not stop lobbying against parental rights protected by Florida's laws.
Disney "cast members" in support of parental rights were speaking out, saying they were "ashamed" to work for the company, and guests wore homemade T-shirts saying "Walt Not Woke" in protest of the announcement in March by Disney Parks' diversity and inclusion manager, Vivian Ware, that Disney had "removed all of the gendered greetings" like "ladies and gentlemen, boys and girls."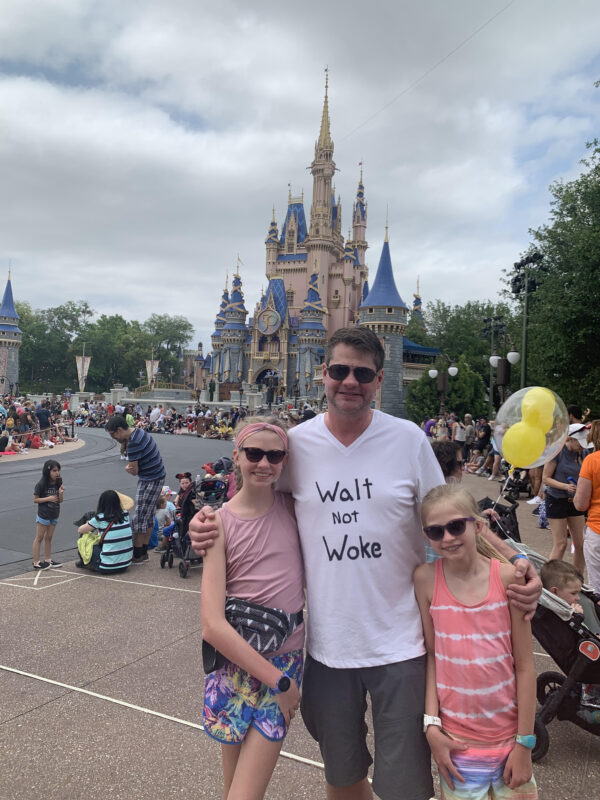 "CEO Bob Chapek needs to be removed," Roach asserted on social media on April 3. "A man obsessed with sexualizing 4-year-olds should not run a company that built its brand on preserving the innocence & magic of childhood."
"I think Disney leadership is well aware they have stepped in quicksand and made a drastic unforced error," Roach told The Epoch Times in April. "I think they are aware of how badly they've messed up here and the only way they can get to détente on this is Bob Chapek is going to have to go. I think his days are numbered and he's going to be out as CEO in very short order.
"Whoever comes in is going to have to publicly acknowledge to some extent that Disney is not going to be held hostage by a small number of employees who think they can dictate Disney's political stance and if some employees don't like that they are going to have to leave."
The bill, Senate 4C, was introduced in both the Florida House and Senate on April 19. The Senate passed the bill on April 20, followed by the Florida House on April 21. DeSantis signed the measure into law during an April 22 news conference at a school in Hialeah Gardens.
In a Nov. 11 staff memo, Chapek prepared Disney staff for severe consequences after the entertainment giant admitted that it lost a $1.5 billion loss in the last quarter. "I'm fully aware this will be a difficult process for many of you and your teams. We are going to have to make tough and uncomfortable decisions."
Those decisions would include a "hiring freeze" and "some staff reductions."
In a Nov. 20 press release, the Walt Disney Company Board of Directors announced that Robert A. Iger would be returning "to lead Disney as Chief Executive Officer, effective immediately." The announcement was made after Disney stock dove 38 percent for the year.
The decision triggers a clause in Chapek's contract called "terminate without cause," valued at $44 million.
The sponsor of the law eliminating Disney's Florida perks, State Rep. Randy Fine, said he's encouraged by Chapek's removal.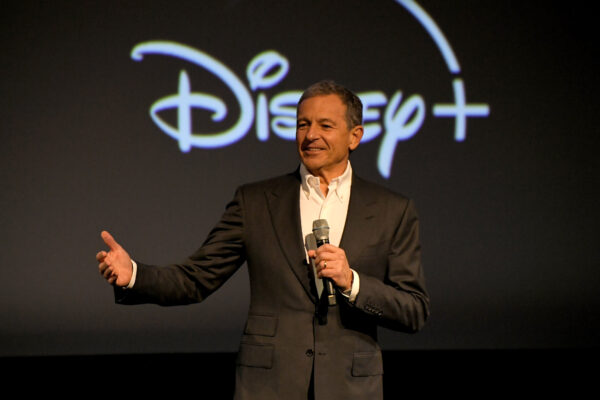 "I think Mr. Iger has already said it probably was a misstep on the company's part and how they handled it," Fine said in an interview.  "I don't think we'd be in this situation if Bob Iger had been CEO."
It is the return of Iger that has inspired Florida legislators to consider reducing the restrictions imposed by the legislation enacted in retaliation for Chapek's opposition to Florida's laws without going as far as ending them all.
"We will have an even playing field for businesses in Florida, and the state certainly owes no special favors to one company," DeSantis Press Secretary Griffin said further in his statement. "Disney's debts will not fall on the taxpayers of Florida. A plan is in the works and will be released soon."
While Griffin said he was "not inclined to go further into details of ongoing negotiations or legislation as it is being formulated" and does not "want to box anybody in," he said he "will make sure The Epoch Times will receive 'any future statements' they have to offer  on the matter.