JPMorgan Remains Bullish on This Chipmaker Despite Slashing Price Target by 15 Percent—Read Why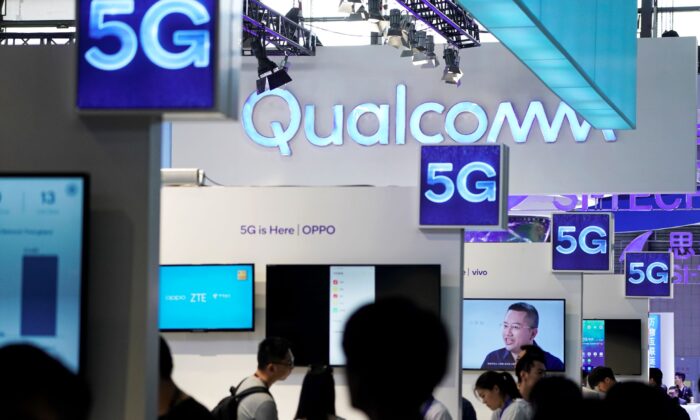 Signs of Qualcomm and 5G at Mobile World Congress (MWC) in Shanghai, China, on June 28, 2019. (Aly Song/Reuters)
JPMorgan analyst Samik Chatterjee lowered the price target on Qualcomm Inc to $205 from $240 (39.5 percent upside) and kept an Overweight rating on the shares.
The analyst moderated earnings estimates for Qualcomm, primarily led by a change to his QTL revenue estimates and slight moderation in both QCT revenue and margins.
These changes' net effect leads Chatterjee to forecast earnings estimates above-consensus earnings in fiscal 2023 and 2024, although with modest risk to 2022 consensus.
Chatterjee previously saw Qualcomm suffer due to the weakness in the smartphone market focused on the low—to mid-end Android market. However, it could fare better than its peer group due to its exposure to the high-end smartphone market, share gains with Android OEMs, and its diversification into non-smartphone markets.
Qualcomm failed to win Facebook owner Meta Platforms Inc. as the flagship customer for Qualcomm's first AI data center chip, the AI 100.
By Anusuya Lahiri
© 2022 The Epoch Times. The Epoch Times does not provide investment advice. All rights reserved.