London Commuters Hit by Tube Strike as Unions Target Budget Day for Action
[ad_1]

Millions of commuters in London have been hit by a Tube strike called by the two big trade unions, ASLEF and the Rail, Maritime and Transport union (RMT).
The strike coincided with industrial action by up to 500,000 junior doctors, teachers, civil servants, lecturers, BBC journalists, and Amazon workers.
ASLEF and the RMT are in dispute with Transport for London (TfL) over job cuts, pensions, and conditions.
RMT General Secretary Mick Lynch wrote to the Mayor of London Sadiq Khan to protest at new rosters that would cut 600 jobs at Tube stations across the capital.
In his letter Lynch said: "In January, I wrote to you raising my serious concerns about the safety consequences of these cuts. Because they are now so short-staffed, managers appear to be misusing waivers in order to override agreed minimum safe staffing levels at Tube stations."
"This means that stations are now opening with too few or, in some cases, no staff. I asked for a moratorium on these station staff cuts while an investigation took place, yet managers are proceeding with the use of the new rosters," he added.
Finn Brennan of ASLEF blamed the government for the Tube strike, saying it had failed to properly fund public transport in the capital.
More Strikes 'Inevitable'
Brennan said further strikes were "inevitable" unless a solution is found.
In a column on ASLEF's website, General Secretary Mick Whelan said: "This government that—let us not forget, almost destroyed the economy and all our pensions in one weekend—has the money to solve these disputes. The rail minister told the Transport Select Committee that rail strikes have cost £1 billion (I believe the real figure is far greater and look forward to being challenged)."
"This could have been resolved but, for this government, it is not industrial but political," Whelan added.
TfL's Chief Operating Officer, Glynn Barton, said: "Customers should check before they travel and we are advising them to expect very limited or no service on the Tube on Wednesday."
According to TfL's website all London Underground lines were suspended over the strike action, with services only on the new Elizabeth Line, the DLR, and London Overground.
Barton said, "Disruption should be expected on the Tube network into the morning on Thursday."
Members of several trade unions will take action, mounting hundreds of picket lines across the country amid continuing anger over issues including pay, jobs, pensions, and conditions.
In a statement on Wednesday, Lynch said: "I congratulate all our London Underground members who have taken part in this strike action today. It shows how determined we are to reach a negotiated settlement to this long-running dispute."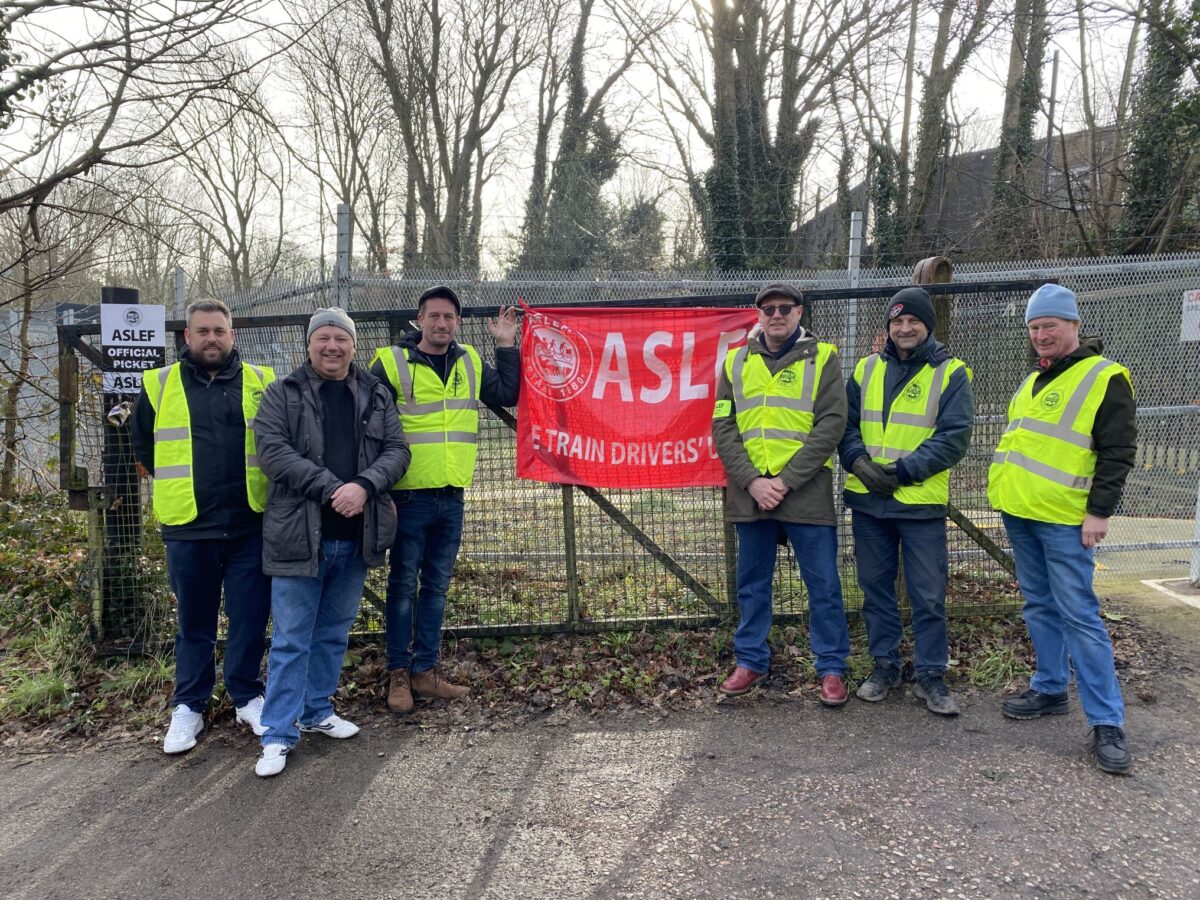 He said: "Attacks on pensions, conditions, and job losses will not be tolerated and the travelling public needs to understand that understaffed and unstaffed stations are unsafe. We will continue our industrial campaign for as long as it takes."
A spokesman for Khan told City AM, "TfL has done everything within its power to avoid strikes going ahead on the Tube and will keep working with unions to avoid further action."
He added: "Ensuring London's transport network is appropriately staffed is a key part of delivering services safely. We take any concerns about safety extremely seriously and the mayor is working with TfL to understand the RMT's claims."
The leader of the opposition Labour Party, Sir Keir Starmer, who has previously told MPs and shadow Cabinet members not to join the picket lines, did not comment on the Tube strike but wrote on Twitter: "Today's budget is an opportunity to fulfil Britain's promise and potential. With Labour, everyone, not just a few, will be better off."
Government Blames Mayor of London
A Department for Transport spokesman said: "This government has committed over £6 billion since the start of the pandemic to support London's transport network. How that money is spent is a decision for the mayor."
Khan will be bidding to be reelected mayor in May 2024 but he is already unpopular because of his plans to extend the Ultra Low Emission Zone (ULEZ) to outer London.
Talks have been held between the unions and the government but there remains no solution to the public sector disputes.
Junior doctors in the British Medical Association began a three-day strike on Monday over pay, and teachers in England also withdrew their labour on Wednesday.
Mark Serwotka, the general secretary of the Public and Commercial Services union, which represents civil servants, said strike action could go on for the rest of the year if Prime Minister Rishi Sunak and his chancellor do not agree to raise pay in line with inflation.
Serwotka said: "On Budget Day we're asking Chancellor Jeremy Hunt to give our hard-working members a fair pay rise.
He said: "We've been given a 2 percent pay rise when food inflation was 16 percent last week. Forty thousand civil servants use food banks and 45,000 claim in-work benefits because they're so poor."
"The government can stop these strikes today by putting money on the table for our members. If they don't, our action will escalate. Where the Westminster government has a direct involvement in disputes, very little progress has been made," Serwotka added.
Members of the National Union of Journalists working at BBC Local across England are also staging a 24-hour strike in a row over programme cuts.
PA Media contributed to this report.
[ad_2]

Source link