Mark Zuckerberg Has Lost $100 Billion in Net Worth Amid Meta Stock Collapse
Mark Zuckerberg's net worth plunged by another $11 billion Thursday after his Meta Platforms reported another quarter of disappointing earnings, with some saying that his wealth has dropped more than $100 billion in 13 months.
Zuckerberg was once worth $142 billion in September 2021, according to Bloomberg News. Now, the 38-year-old is estimated to be worth about $38 billion. According to Forbes, Zuckerberg is worth even less at $35.9 billion as of Thursday afternoon.
It comes as shares of Meta Platforms Inc., which owns Facebook and Instagram, dropped by 24 percent on Thursday to $98.20. About a year ago, Meta's stock hovered around $320 per share.
Investors rushed to dump Meta Platforms' stock after hours on Wednesday, pushing it down 20 percent and wiping $67 billion off its market value after the company posted its fourth straight decline in quarterly profit.
'Metaverse' Losses Growing
The Menlo Park, California-based giant said its overall expenses could rise as much as 16 percent next year and anticipates that operating losses at Reality Labs, the unit responsible for bringing the so-called "metaverse" to life, "will grow significantly" in the next year.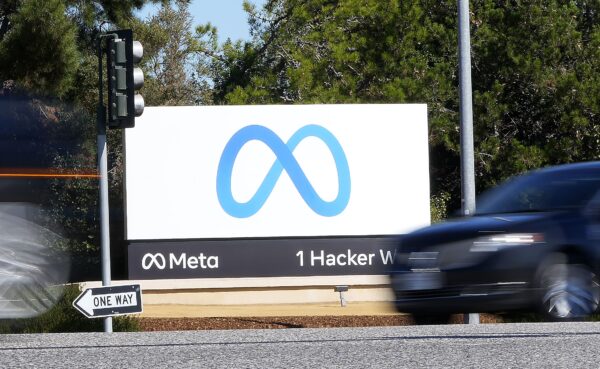 On a post-earnings conference call, Jefferies analyst Brent Thill asked executives: "I think kind of summing up how investors are feeling right now is that there are just too many experimental bets versus proven bets on the core … I think everyone would love to hear why you think this pays off."
In the July-September quarter, losses at Reality Labs ballooned to a whopping $3.67 billion from $2.63 billion a year earlier. Revenue nearly halved.
But during the earnings call, Zuckerberg defended the project and claimed it would be a "very important thing" in the next decade.
"Look, I get that a lot of people might disagree with this investment, but from what I can tell, I think this is going to be a very important thing," he said. "People will look back a decade from now and talk about the importance of the work being done here."
In the call, he also spoke about the company's various efforts, including a recently unveiled virtual and mixed reality headset called Quest Pro that is priced at $1,500 and a social metaverse platform where people can express themselves via avatars. That headset is being marketed as year-over-year inflation, as measured by the consumer price index, has risen to 8.2 percent in September, and as polls have shown the vast majority of Americans are at least somewhat concerned about the rise in prices for goods and food.
"The metaverse … feels like one big gamble given the economic crisis," said Paolo Pescatore, an analyst with PP Foresight, told Reuters. "People are not rushing out of their seats to buy a VR headset or even watch 360-degree videos … the new device still feels like an expensive toy," he said.
Along with other big tech firms, Meta has also been hit by fears of a recession along with the aforementioned inflation. Google parent company Alphabet and Microsoft have also posted disappointing third-quarter results.
Reuters contributed to this report.