Mizuho's Bullish Re-Rating on PayPal Had an Apple Connection: Read to Know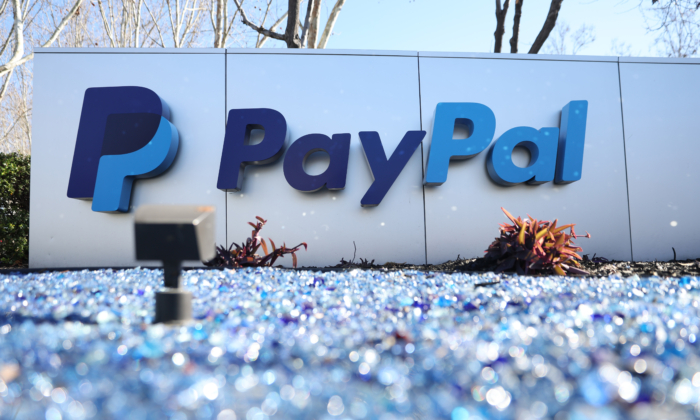 A sign is posted in front of PayPal headquarters in San Jose, Calif., on Feb. 2, 2022. (Justin Sullivan/Getty Images)
Mizuho analyst Dan Dolev's proprietary survey of PayPal Holdings, Inc.'s Venmo and Apple Inc. Apple Pay exhibited a "strong appetite" to tap to pay with Venmo if Apple opened up its near field communication to Venmo.
Dolev estimates that tap-to-pay with Venmo could present a 10 percent total payment volume and 15 percent–20 percent sales upside given Venmo's high in-store take rates and its stored balance-driven funding mix.
Dolev was optimistic about the likelihood of Apple opening up its NFC to Venmo, further amplified by Apple's tap-to-pay partnership with Block, Inc..
Dolev reiterated a Buy rating on PayPal with a $120 price target.
By Anusuya Lahiri
© 2022 The Epoch Times. The Epoch Times does not provide investment advice. All rights reserved.