Pessimistic Consumer Sentiment Unaffected by Australian Federal Election Results
Australian consumer confidence has almost remained unchanged in the wake of a new Labor government as the country is wrestling with interest rate hikes, ballooning inflation and rising living cost pressures.
The latest weekly ANZ-Roy Morgan consumer confidence survey showed how Australian consumers reacted to the federal election results, where Labor has gained 77 seats to form a majority government.
The consumer confidence index, an indicator of future household spending, dropped slightly by 0.1 percent to 90.7 compared to the long-term average of 112.4.
A score below 100 indicated that there were more pessimistic respondents in the survey.
ANZ head of Australian economics David Plank said consumers' lack of response was not out of the ordinary.
"Confidence going into the 2022 election was, however, well below previous pre-election levels," Plank said.
In addition, consumer inflation expectations rose 0.2 percentage points to 5.5 percent, which Plank thought was probably a result of petrol price increases.
According to the Australian Institute for Petroleum, the national average petrol retail price went up 0.9 cents to $2 a litre (US$5.45 a gallon) in the week ending May 29, marking the sixth consecutive weekly increase.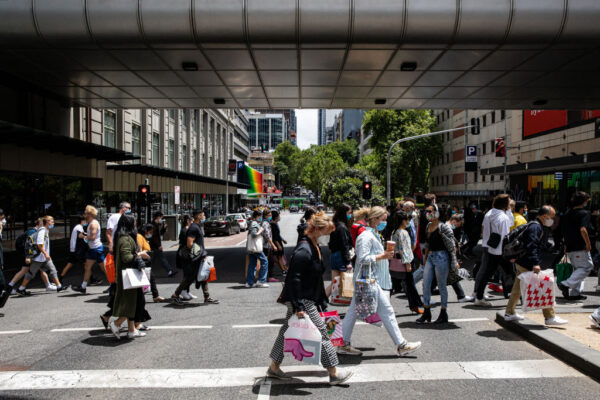 Meanwhile, the latest credit figures from the Reserve Bank of Australia indicated that demand for loans was still at high levels in April.
Total credit climbed 0.8 percent during the month thanks to robust growth in business loans, pushing the annual rate up to 8.6 percent. This is the highest yearly rate since late 2008.
At the same time, a Commonwealth Bank of Australia's survey showed that over 90 percent of homeowners have tried to reduce the impact of the May interest rate hike by cutting down on costs of living, increasing their savings or making additional repayments on their home loans.
Nevertheless, BIS Oxford Economic senior economist Maree Kilroy said rising interest rates and building costs would curb demand for new housing.
"The RBA cash rate target is expected to reach 1.25 per cent by the end of the year, adding nearly $7000 annually to the average new mortgage repayment," she said.
Regarding the housing sector, new data from the Australian Bureau of Statistics showed that the total number of dwellings approved in April slipped 2.4 percent to 14,908 compared to a 19.2 percent plunge in March.
While the number of private homes approved went up slightly by 0.5 percent to 10,077, other dwellings approvals dipped by 6.1 percent to 4,701.