Pill That Cuts Down Cow Flatulence, Belching Hits Global Market
A pill designed to cut down flatulence and belching from cows is now being sold around the world as part of the global push to reduce emissions, according to Australia's CSIRO.
Scientists have blamed the livestock industry for being the number one agricultural source of emissions, accounting for an estimated 14.5 percent of global greenhouse gases, according to the University of California, with a single cow being estimated to belch around 220 pounds of methane a year, a gas considered worse for the environment than carbon dioxide.
This has left the industry and scientists grappling with how to deal with cattle emissions.
However, the Australian government research agency, the CSIRO, in conjunction with James Cook University and Meat and Livestock Australia have worked together to create an "amazing seaweed" that can reduce methane from cows.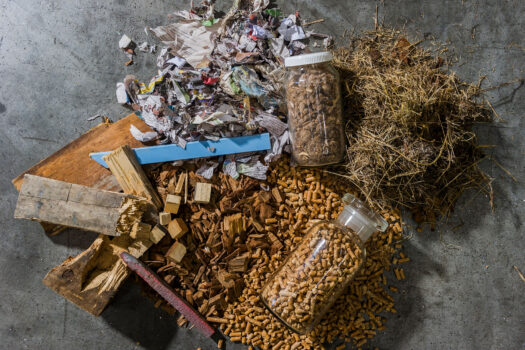 "A company for FutureFeed was set up, that company has been working with seaweed growers around the world, and a couple of them most recently have started to provide products into market," said Michael Battaglia, mission lead of The Towards Net Zero Mission.
"A handful of seaweed a day. There's a range of ways we can deliver it to cows; we can stick it into oil and put the oil into their feed like producers often do," he told 6PR on Oct. 11. "Or you can freeze dry it and grind it up into a powder to feed to cows in their feed. Just like sprinkling a bit of extra vitamins on top of your muesli in the morning."
The invention is now being exported to cattle feedlots around the world with support from Australian businesses such as Woolworths, GrainCorp, and Harvest Road.
Battaglia said that based on trials conducted at the University of California, Davis and in Europe, around 20 grams of seaweed per day could cut methane production by livestock by 80 to 99 percent.
"It's a hell of a reduction," Battaglia said. "They'll produce the same amount of biomass or product … with less feed intake, or they'll get their animals in feedlots, and they'll get to their market weight faster."
Global Push to Create Global Sustainability Standards
The sale of the supplement comes as organic groups push for the United Nations to create global sustainability standards for livestock producers.
Yet Tony Mahar, CEO of National Farmers Federation, warned against a blanket approach, saying a more nuance was needed.
"Australia's farming systems—particularly for grazing—are radically different to those of, say, Europe or North America," he previously told The Epoch Times. "Our approach to reducing emissions and caring for our land will be unique because our environment is unique."
Racing Towards Net Zero
The pill is one of several initiatives being launched by the CSIRO as part of its A$90 million research mission to halve emissions by 2035.
Larry Marshall, CEO of the CSIRO, said the initiative involves creating new technologies that can be monetised and generate economic growth.
"The transformation of these hard-to-abate industries and regions is critical to our nation's future prosperity, and Australian science will ensure no one gets left behind in this enormous transition. Every Australian is part of the journey to net zero," he said in a statement.
The CSIRO's focus spans developing innovations to lower emissions in agriculture, steel and iron ore processes and create sustainable aviation fuel.
The move comes as the Australian Labor government embarks on an ambitious campaign to cut emissions by 43 percent by 2030 and to reach net-zero by 2050.
The government—with its state counterparts—has rolled out a series of initiatives to decarbonise the economy and transport systems, including closing coal-fired power plants, incentives for electric vehicle take-up, money to build new renewable energy generators, and new regulatory frameworks such as a carbon credit trading system.
However, the heads of energy firms are concerned the sum of these initiatives will drive up electricity prices for residents.
"What cost me A$1 billion (US$630 million) to acquire is going to cost me A$8 billion (US$5.04 billion) to replace, so let's talk about that and [someone] explain to me how energy prices still come down," said Jeff Dimery, CEO of Alinta Energy.
"I don't get it. Am I missing something?" he told The Australian Financial Review's Energy and Climate Summit.