Russia May Use Nuclear Weapons in Conventional Arms Conflict, Medvedev Warns
Dmitry Medvedev, former president of Russia and current deputy head of its security council, on Saturday said Moscow could resort to a nuclear strike even in a conventional arms conflict, with his remarks coming just days after he warned of a nuclear dystopia if Washington pressed on with what he claimed was a plot to destroy Russia.
Madvedev revived the specter of a nuclear strike in an interview with state-backed media RIA Novosti, in which he outlined Russia's military doctrine that allows for the use of atomic weapons even in a conventional arms conflict if it posed an existential threat to Russia.
"We have a special document on nuclear deterrence. This document clearly indicates the grounds on which the Russian Federation is entitled to use nuclear weapons," he said.
"Number one is the situation when Russia is struck by a nuclear missile. The second case is any use of other nuclear weapons against Russia or its allies. The third is an attack on a critical infrastructure that will have paralyzed our nuclear deterrent forces," Medvedev continued.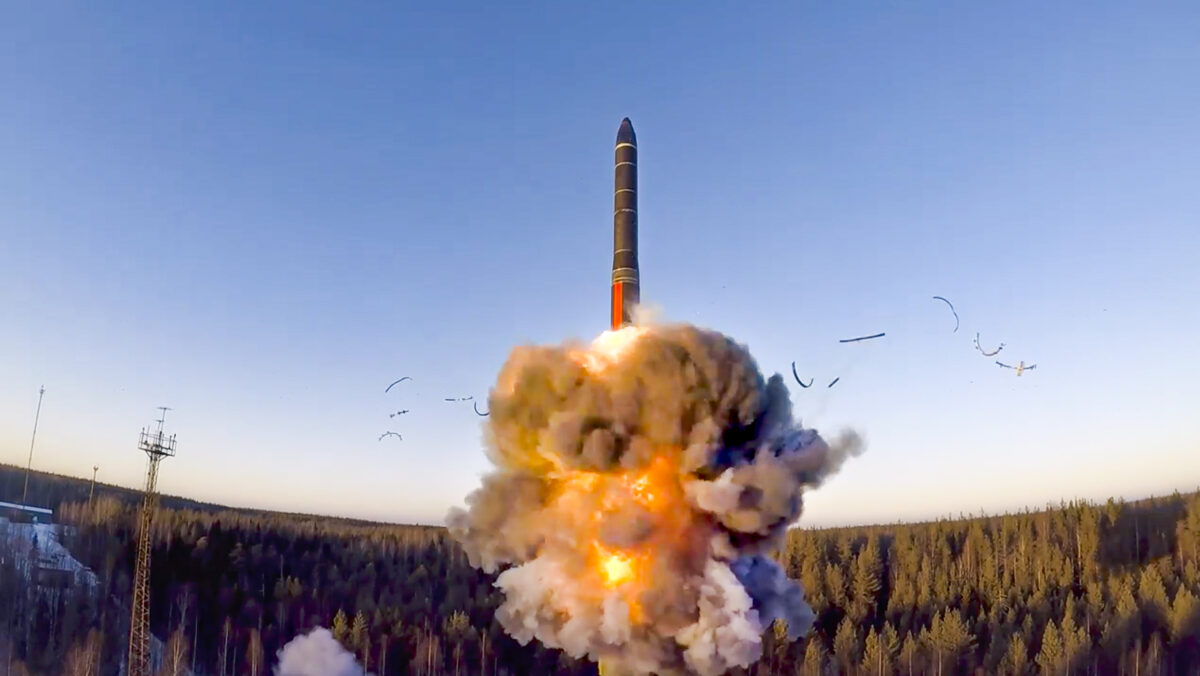 "And the fourth case is when an act of aggression is committed against Russia and its allies, which jeopardized the existence of the country itself, even without the use of nuclear weapons, that is, with the use of conventional weapons," he added.
Medvedev was presumably citing a Russian presidential directive on nuclear deterrence, published in June 2020, which specifies situations under which Russia could use nuclear weapons. The decree allows for the use of a nuclear strike in the event of "aggression against the Russian Federation with the use of conventional weapons when the very existence of the state is in jeopardy."
His remarks come as tensions between NATO and Russia are running high over Russia's invasion of Ukraine. Moscow has warned that it considers NATO arms convoys to Ukraine "legitimate targets" and, several days after hostilities broke out, Russian President Vladimir Putin put his country's nuclear forces on high alert.
One of Putin's closest allies, Medvedev earlier warned of the potential for nuclear armageddon.
He claimed in a Wednesday statement that Washington had engaged in a "primitive game" to destroy Russia since the collapse of the Soviet Union in 1991.
"It means Russia must be humiliated, limited, shattered, divided, and destroyed," Medvedev said.
The United States has repeatedly said that it does not want the collapse of Russia and that its own interests are best served by a prosperous, stable, and open Russia.
Medvedev warned that if Washington managed to accomplish what he characterised as its destructive aims with respect to Russia, then the world could face a dystopian crisis that would end in a "big nuclear explosion."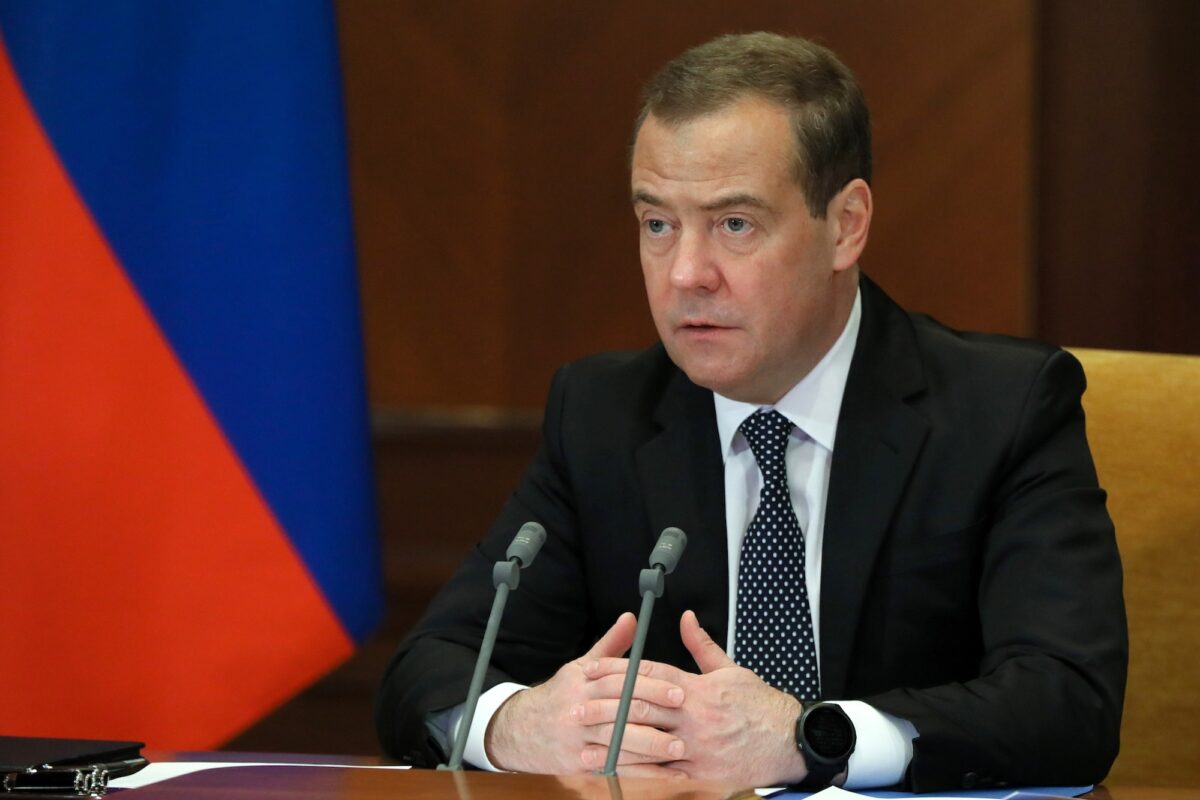 The destruction of the world's biggest country by area, Medvedev said, could lead to an unstable leadership in Moscow "with a maximum number of nuclear weapons aimed at targets in the United States and Europe."
Russia has the largest number of nuclear warheads of any country, according to the Arms Control Association, which puts the figure at 6,257.
Medvedev said that Russia's collapse would lead to five or six nuclear-armed states across the Eurasian landmass run by "freaks, fanatics and radicals."
"Is this a dystopia or some mad futuristic forecast? Is it pulp fiction? No," Medvedev said.
White House national security adviser Jake Sullivan said Friday that the United States is contingency planning for the possibility of a Russian attack on NATO territory.
"The President has been about as clear as one can be about his absolute determination to respond decisively alongside the other members of our alliance if Russia attacks NATO," Sullivan said.
Reuters contributed to this report.