Many Australian dairy farmers will receive a boost to their bottom line as a major supermarket chain has offered to pay more for their milk as it seeks to contain a surge in dairy prices.
The Herald Sun reported that Coles, the second-largest supermarket chain in Australia, had offered to pay farmers up to 22 cents (16 U.S. cents) more for a kilogram of milk solids under "tenure payments" if they entered into a three-year contract with the retailer giant.
This is Coles' latest attempt to curb the soaring prices of its long list of products.
In mid-January, Coles announced that it was slashing the prices of over 300 products and would lock them until after Easter following a year of rapid grocery price growth.
Coles Says New Milk Prices Will Help Farmers
Brad Gorman, the general manager for dairy, freezer and convenience products at Coles, said the higher milk prices and longer contract terms would ensure the income flow for farmers.
"Coles introduced a direct sourcing model for our own brand milk in 2019 to ensure we could provide fair, competitive and guaranteed farm gate prices to dairy farmers directly," Gorman said.
"These longer-term contracts offer farmers greater security of income so that they can invest back into their farms and make them more sustainable.
"This tenure payment is to recognise and reward our long-term dairy farmer partners who have been working under this model."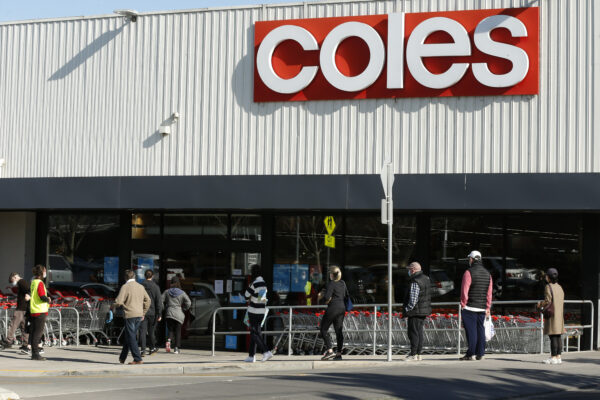 The general manager also said that the direct sourcing model would allow the company to maintain a stable milk supply to meet customer demand in the long term.
In July 2019, Coles announced that it would bypass intermediaries and contract milk directly from dairy farmers in New South Wales and Victoria for its private-label products, a business model employed by its rival Woolworths.
At the time, the company said the change would allow dairy farmers to get more competitive farm gate prices and have more choices regarding contract terms as they could opt between a one, two or three-year supplying contract.
Apart from the 22-cent lift, Coles also said it would raise the purchasing price for farmers in crucial dairy regions by an additional eight cents per kilogram of milk solids each month.
This would result in farm gate prices rising to $12.05 a kilogram by June 2025, which is much higher than the current average prices of between $9.50 and $10 per kilogram across Australia's southern export regions.
Surging Milk Prices
Coles' price lift comes as Australian consumers saw milk prices grow rapidly in 2022.
According to the Australian Bureau of Statistics' latest inflation figures, the prices of dairy and related products climbed by 4.2 percent on average in the 2022 December quarter.
And compared to a year earlier, dairy products jumped by 14.9 percent, the highest growth among food categories.
A report by the Australian Dairy Products Federation, which represents processors, traders and marketers of dairy products across the country, indicated that the prices of fresh milk and long-life milk increased by 7.4 percent and 10.5 percent, respectively, in the 52 weeks to Oct. 9, 2022.
In the case of Coles, the supermarket chain lifted the price of its one-litre fresh white milk by 25 cents to $1.60 and 50 cents to $3.10 for two-litre products in July 2022.
Inflation, rising input costs and extreme weather conditions such as flooding and heavy rain were said to be the drivers behind the milk price hike.
While the price increases may not be pleasant news for consumers, they have helped relieve the financial burden of struggling farmers.
"The high milk prices have mostly offset major cost headwinds – fertiliser, fuel and feed – for dairy farmers. While labour availability remains a major challenge for dairy farming businesses," said Michael Harvey, a senior dairy and consumer foods analyst at Rabobank.
While Rabobank did not expect further major increases in milk prices in the coming months, the bank predicted that Australia's milk production would drop in the 2022-2023 financial year due to flooding and excessive rainfall, as reflected in the 6.6 percent fall in October 2022.
The Epoch Times has reached out to the Australian Dairy Farmers but has not received a reply at the time of publication.