A Colorado-based aviation company has selected North Carolina for its state-of-the art supersonic airliner manufacturing facility in a venture that seeks to bring faster-than-sound Concorde-type flights back into commercial usage.
Boom Supersonic has selected the Piedmont Triad International Airport in Greensboro, N.C. to build the "world's fastest and most sustainable supersonic airliner," the Overture, according to an announcement made Wednesday.
The Overture will carry 65 to 88 passengers and fly at Mach 1.7 speeds with a cruising altitude of 60,000 feet, while the average commercial flight cruises at 30,000 to 42,000 feet. It is aiming at net-zero carbon emissions with a range of 4,250 nautical miles (4,888 miles).
The first supersonic jet is expected to roll out in 2025 with tests following the next year.
The 400,000-square-foot factory will be located inside a 65-acre plot in Greensboro and will employ more than 2,400 workers through 2032. Based on data from the company, it will bring in an additional $32.3 billion to the state's economy over the next two decades.
"Selecting the site for Overture manufacturing is a significant step forward in bringing sustainable supersonic air travel to passengers and airlines," said Blake Scholl, founder and CEO of Boom Supersonic in the news release. "With some of the country's best and brightest aviation talent, key suppliers, and the state of North Carolina's continued support, Boom is confident that Greensboro will emerge as the world's supersonic manufacturing hub."
Speed is the most exciting factor with supersonic jets. The Overture claims to reach Tokyo from Seattle in 4.5 hours, which cuts down significantly on the current 8.5 hours. Paris to Montreal will take 3.75 hours, compared to the current 7.25 hours, and Los Angeles to Sydney will take 8.5 hours, when currently it'd take 14.5 hours.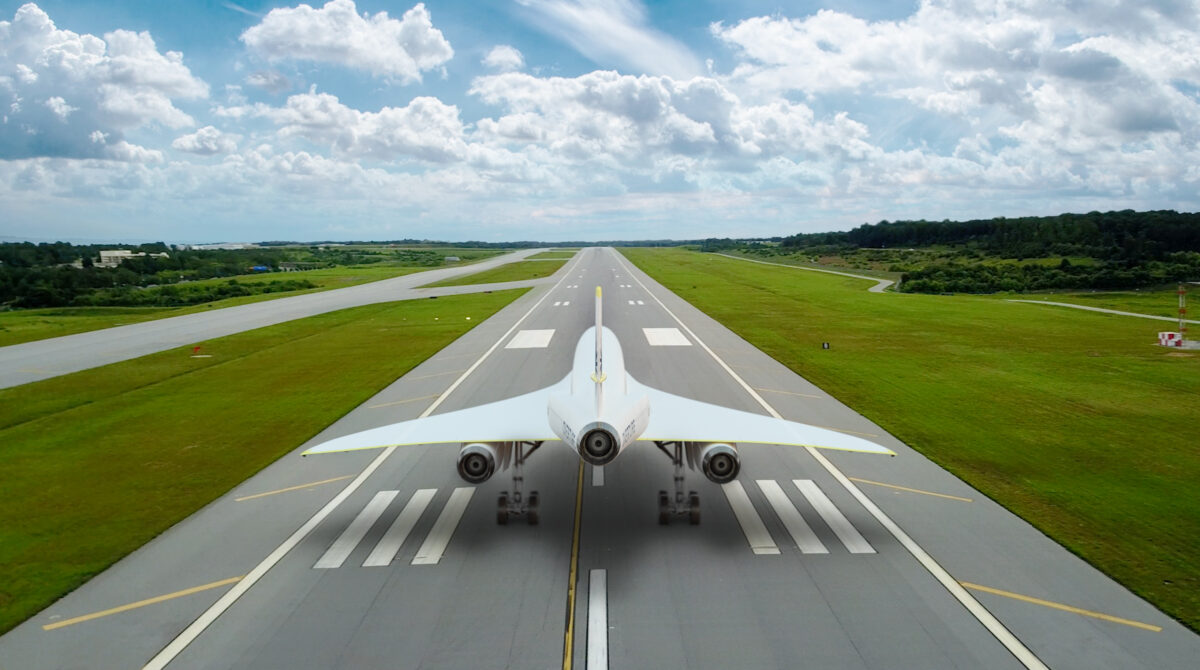 State and local governments have offered financial incentives to the tune of $230 million for bringing the supersonic startup to their doorstep. The incentives are predicated on the understanding that Boom Supersonic will provide thousands of new job opportunities and reach investment goals.
North Carolina beat out competing bids from Jacksonville, Florida, and Greenville-Spartanburg, South Carolina for the $500 million flagship Boom superfactory. The facility will deliver, test, and service jets on premises.
In a company presentation, Boom said it will offer a base level of employment that starts at 1,761 jobs with an average pay of $68,792 during a five-year period from 2026 to 2030. The company will also provide 200 internships for students from publicly-funded North Carolina universities, community colleges, or technical schools.
"Boom expects to break ground later this year on the Overture Superfactory and will begin production in 2024. The first Overture aircraft is slated to roll out in 2025, fly in 2026, and carry its first passengers by 2029," the company said.
Airline companies from the United States and Japan have reportedly made orders of $14 billion for Boom's supersonic flight option. The company is also working with the U.S. Air Force to develop applications for government use. United Airlines has agreed to purchase 15 Overture aircraft with an option for 35 more.
Critics have said that Concorde was grounded because of sonic booms that created issues when flying over land and unreasonable air fares. Scholl, Boom's CEO, said that new technologies will overcome these hurdles and ensure affordable supersonic travel.