Sen. Ted Cruz (R-Texas) responded to the Target boycott over the company's LGBT clothes for children and said that it will be difficult to sustain, although reports have indicated that the firm has lost some $10 billion in market value so far.
"What really came to bite Bud Light is that wasn't a hard boycott," Cruz said during an episode of his podcast. "It's difficult for nobody on planet Earth if you were going to order a Bud Light to say, 'I'll have a Coors Light.' That's a very simple substitution."
"Target? We'll see how prolonged and easy a substitution it is. There's Walmart. You know, there are alternatives," he also remarked. "I will say Targets are located in a lot of areas and very convenient for a lot of shoppers. So we'll see if this becomes a persistent consequence or not," Cruz said, adding that in general, "conservatives have typically been not very good at boycotts."
He pointed to the backlash and boycott of the NFL following the league's adoption of Black Lives Matter-style slogans and a number of players kneeling for the national anthem, which was popularized by former San Francisco 49ers quarterback Colin Kaepernick years ago. Some also boycotted the NBA for similar reasons.
Because people "really love going to sports events and cheering on their teams," some of those boycotts didn't work in the long-term, the Texas Republican said.
There was also a conservative-led boycott of Disney after the company criticized a bill that was backed and signed by Florida Gov. Ron DeSantis that prohibited teachers to not instruct on sexual orientation or gender identity in grades kindergarten through the third grade. And meanwhile, DeSantis has been embroiled in a battle with Disney over the governing jurisdiction and special taxing district for the land encompassing Walt Disney World Resort within Orange and Osceola counties.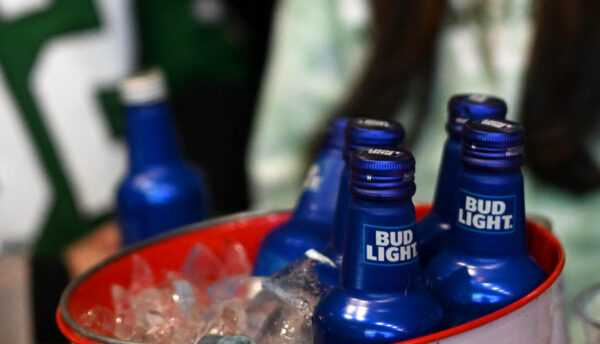 "You can be annoyed at Disney, but if your kids really want to go to Disney World, that can be hard to say no to. There're not a lot of alternatives. There's Six Flags, but Disney World is a pretty unique offering," Cruz stated. "And for that matter, Disney's movies. I mean, look, there's only one Snow White or Cinderella, or Toy Story from Pixar. That is a difficult product for many people to give up permanently."
Some analysts have noted that the backlash against Bud Light after the company produced a can with transgender influencer and activist Dylan Mulvaney's face appears to be working. Brayden King, a professor of management and organizations at Northwestern University's Kellogg School of Management, said that the dynamics of the Bud Light and Target boycotts appear to be different as the companies are fundamentally different.
"That social drinking aspect of it actually creates an accountability mechanism. You're more likely to hold the people around you accountable for drinking the right beer, so to speak," King told Newsweek. "Target, as Ted Cruz said, is not just a product that you're buying. It's a place where you're shopping and buying lots of different products. Many consumers just don't have other options to go to besides Target."
When the boycott started, Target had a stock value of $160.96 a share as of Wednesday, May 17. But in the following days, the company's stock dropped to $138.93 per share as of last Friday, May 26, signaling a $10.1 billion loss in valuation, according to a New York Post analysis.
The backlash started after some conservative influencers and Republican lawmakers noted that the company was selling "PRIDE" clothing for children, including newborn infants. For example, Candace Owens, a conservative commentator, said of the company, "Target has been an openly perverted company for a long time—many million times worse than Bud Light and worthy of being boycott[ed] out of existence."
The company last week issued a statement saying that it would move some of those items to other parts of its stores, claiming that its employees and locations were being threatened.
Products for infants, including onesies with pro-LGBT slogans and content, were part of the collection. One onesie includes the text "Bien Proud," and another features what appear to be LGBT rainbows and hearts along with the transgender flag colors.
The Minneapolis-based retailer also offers a range of child-oriented LGBT books in its inventory, such as "Bye Bye, Binary" and "What Are Your Words?" These books instruct children on the use of transgender pronouns. Some products for kids also appear to feature drag queens, according to products sold on the company's website.
"Since introducing this year's collection, we've experienced threats impacting our team members' sense of safety and wellbeing while at work," a statement from Target reads. "Given these volatile circumstances, we are making adjustments to our plans, including removing items that have been at the center of the most significant confrontational behavior."