Victoria Adds Just 74 New Public Dwellings Despite Multi-Billion-Dollar Program
The Australian state of Victoria has added a slither of new social housing stock over the past four years, despite introducing a multi-billion-dollar program to boost social housing.
The latest annual report by the Victorian Department of Families, Fairness and Housing revealed that the state had a total social housing stock of 86,887 dwellings by June 2022, a marginal increase from 86,813 dwellings recorded four years ago.
While there was barely an improvement in the available social housing units during the period, Victoria reported a sharp rise in the number of people applying for such services.
According to Homes Victoria, there were 64,168 applications for social housing in June 2022, compared to around 44,000 in June 2018.
The figures come despite the Victorian government introducing the Big Housing Build program in 2020, which was touted as Australia's "biggest ever investment" in public and community housing.
Details of the Big Housing Build Program
In November 2020, the Victorian Labor government announced that it would spend $5.3 billion (US$3.55 billion) to erect over 12,000 new homes across the state, with 25 percent of funding to be allocated to regional areas.
This included 9,300 new social housing homes for Aboriginal Victorians, pensioners, people with disability, family violence victims, and single-parent families, as well as 2,900 new affordable and low-cost homes for low-to-moderate income earners.
The program would also replace 1,100 old public housing units with new ones.
Notably, the Victoria government said the package will lift the state's social housing supply by 10 percent by 2026.
In July 2022, the Victorian government announced that it had hit the halfway milestone with 6,300 homes completed or underway.
It also said more investments had been added to the program so that the government could build at least 16,000 social and affordable homes by 2026.
What Was the Reason for the Insubstantial Growth in Social Housing Stock?
Libby Porter, a professor at the centre for urban research at RMIT University, said the weak result was due to the government knocking down old social housing homes.
"We are demolishing many [dwellings] at the same time we are building," she said, as reported by The Guardian.
In addition, Porter explained that the Big Housing Build project was not all about building new social housing in new areas.
It also involved replacing old public housing dwellings with new ones with the participation of private developers.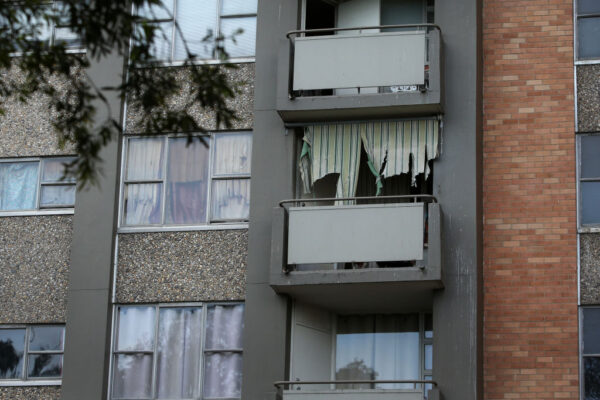 To give an example, the professor said the government demolished six public housing sites in the suburbs of Ascot Vale, Flemington, Hawthorn and Heidelberg, which provided a total of 446 social housing units.
Later, the government replaced the estates with a mix of 540 private and 500 social housing units, resulting in a small gain at hefty prices.
"It's total net gain of 54 social housing dwellings across six sites, at the cost to the public of $532 million, which is $9.85 million per dwelling," she said.
Porter believed that the government would be better off if it maintained and refurbished public housing instead of knocking down and rebuilding.
She said RMIT modelling showed that such a plan would deliver around 20,000 new units with a $5.3 billion investment.
Economist Believes Building Social Housing Not the Solution
While calls for more public housing have been prevalent in recent years, some economists do not think that is the right way to deal with the issue.
Chief Economist Peter Tulip from the Sydney-based Centre for Independent Studies previously told The Epoch Times that public housing was an expensive and ineffective solution.
He pointed to the Labor federal government's pledge to build 30,000 new social dwellings over the next five years, saying the plan would only increase national housing stock by 0.3 percent, which would do little to address housing problems.
However, such a move would put a heavy burden on Australian taxpayers.
"The typical social housing dwelling costs the taxpayer about $15,000 a year," Tulip said.
"That is a lot, particularly as the expenditure is so badly targeted—relatively few public housing tenants are among the most disadvantaged."
Furthermore, the economist said that state and federal governments had become aware that Commonwealth Rental Assistance (CRA) was more efficient, effective and equitable than building social housing.
"The Henry Report, the McClure report and the recent Productivity Commission report all recommend that housing subsidies for the poor be directed through CRA rather than public or social housing," he told The Epoch Times.