Wall Street Opens Higher as Inflation Data Boosts Smaller Rate-Hike Bets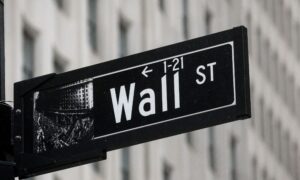 Wall Street's main indexes opened higher on Tuesday after consumer prices in the world's largest economy grew in line with expectations, bolstering bets of a small interest rate hike by the Federal Reserve at its next meeting.
The Dow Jones Industrial Average rose 236.15 points, or 0.74 percent, at the open to 32,055.29. The S&P 500 opened higher by 38.25 points, or 0.99 percent, at 3,894.01, while the Nasdaq Composite gained 168.89 points, or 1.51 percent, to 11,357.74 at the opening bell.