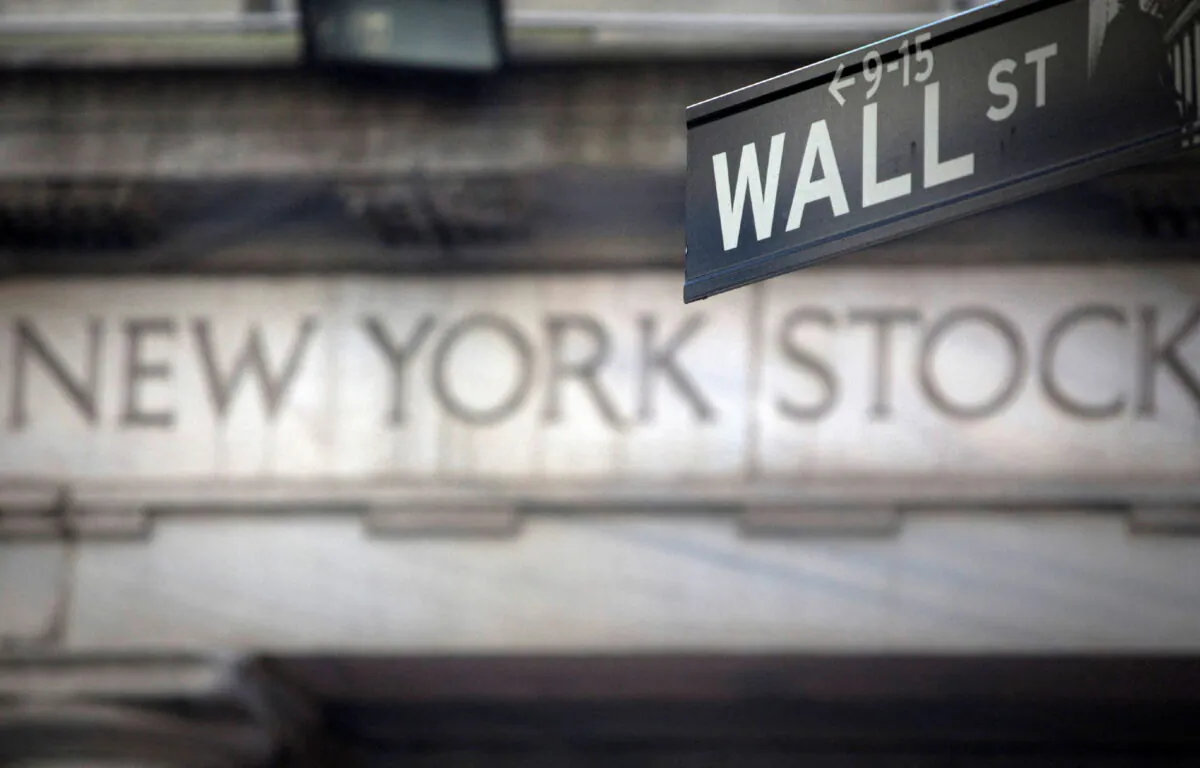 A Wall Street sign outside the New York Stock Exchange in New York, on Oct. 28, 2013. (Carlo Allegri/Reuters)
Wall Street's main indexes eked out gains at the open on Thursday on optimism sparked by passage of a bill by lawmakers to suspend the nation's debt ceiling, while dismal earnings from Salesforce kept gains in check.
The Dow Jones Industrial Average rose 21.58 points, or 0.07 percent, at the open to 32,929.85. The S&P 500 opened higher by 3.20 points, or 0.08 percent, at 4,183.03, while the Nasdaq Composite gained 9.18 points, or 0.07 percent, to 12,944.46 at the opening bell.