Aftermath of Shanghai Lockdown
Since Shanghai officially lifted the over two month long city wide lockdown on June 1, residents have summarized some of the consequences people are experiencing and are sharing on social media. Some say it will take a long time for the city to recover.
Shanghai citizens are still not completely free from epidemic control measures. One consequence of the lockdown is normalization of the nucleic acid test that everyone has to take every 72 hours, and mass testing of all residents in the city every weekend.
A second aftereffect is soaring prices. After the lockdown, residents found that the prices of food, such as meat, eggs, and milk have increased, and the cost of daily life has increased significantly, which continues to put economic pressure on regular people.
Ms. Wen, a Shanghai resident, told The Epoch Times on June 25, "Now the price is a little lower than that during the lockdown, but it is still much higher than before the lockdown, which will definitely have a greater impact on everyday life."
A third effect is an increase in the number of lay-offs. During the lockdown, many small and medium-sized companies in Shanghai had to let people go. Many medium and large-scale enterprises that had been doing well before the lockdown saw their revenue drop sharply when people had to stay home. After the lockdown, they began to cut positions, and even eliminated some departments completely.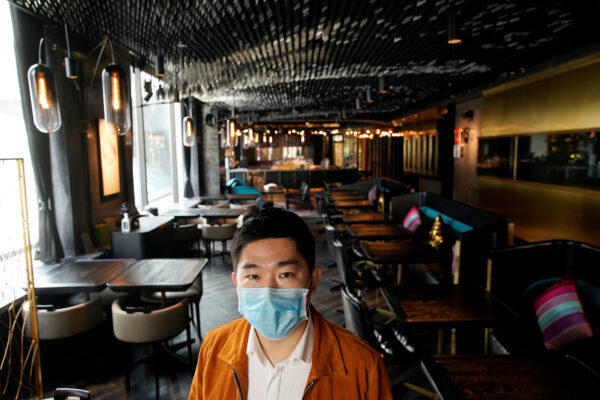 Also, because dining in is still not allowed in restaurants, many restaurants have closed permanently. Although major retail stores have re-opened, the number of shoppers is low due to the double blow of the epidemic and the worsening economy, and many businesses being closed down or bankrupted.
Another repercussion is the rising cost of rent. After the lockdown, many people left Shanghai, yet rents have risen by 10-20 percent. People who originally wanted to buy a house had to postpone because of economic pressures. Meanwhile, individual landlords and intermediaries had no income during the lockdown, and so now have increased prices to make up for their losses. In addition, the high demand for rental housing during the college graduation period (July) has pushed up rental prices in Shanghai.
One reported byproduct of the lockdown is a new wave of divorces. According to Shanghai local media reports, after the lockdown, a wave of divorces began. The Xuhui District Marriage Registration Service Center's website shows that the divorce appointments are fully booked until July 7.
Residents Assess the Damage to Their City
A resident surnamed Yang told The Epoch Times on June 24, "It is unimaginable that Shanghai has been damaged to such an extent by the zero-COVID measures! No matter from any angle, I cannot understand the intention of the CCP authorities. Shanghai won't be able recover in ten years. "
Ms. Ma, a local resident, said on June 24, "This lockdown has made many normal people physically and mentally exhausted and deeply affected. What the common people are now afraid of is not Omicron, but the government's stupidity, ignorance, and horrible, and ineffective measures."
A resident surnamed Dai told The Epoch Times on June 25, "After the lift of the lockdown, there are long waiting lines every few hundred meters (yards) in the city. Every post office, bank, nucleic acid testing point is full of people. It is such a spectacle. It took me 3 hours to send an express mail. The emergency rooms of hospitals are crowded with people, and even the hallways are full of extra beds. It felt like a wartime hospital. It takes 2 hours of waiting in line just to get a CT scan in the emergency rooms."
Li Xi contributed to the report.