Beijing Attempts to Coerce Western Diplomats Through Differential Treatment
Beijing recently canceled a visit to China by a top European diplomat while hosting another same-level EU diplomat. Such tactics are part of the Chinese Communist Party's (CCP) efforts to coerce Western powerhouses into submission by signaling disapproval to those diplomats who speak to the CCP about human rights or other sensitive topics, a China expert says.
Brussels received a notice from Beijing saying it had canceled a scheduled July 10 visit by Josep Borrell, the European Commission's vice president and high representative for foreign affairs and security policy, said EC spokeswoman Nabila Massrali on July 4.
The Chinese notice didn't provide any reason for the cancellation, Ms. Massrali said.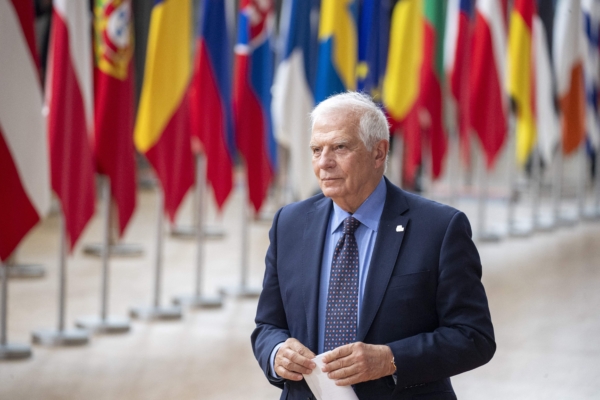 Mr. Borrell was set to raise "strategic issues" with Beijing, including EU concerns over its human rights record and support of Russia's invasion of Ukraine, revealed the EU's Ambassador to China Jorge Toledo at the World Peace Forum in Beijing on July 2.
Meanwhile, Frans Timmermans, another vice president of the European Commission and chief negotiator on climate issues, visited China and held a "high-level dialogue on July 4 on the environment and climate" with Chinese vice premier Ding Xuexiang.
According to a report from China's state mouthpiece Xinhua, Mr. Timmermans also gave a small media interview after the dialogue.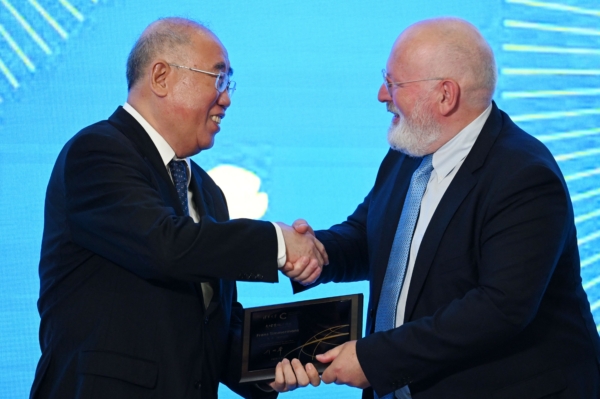 Are EU Diplomats Treated Differently?
Li Yuanhua, a former professor at Capital Normal University in Beijing, said in an interview with The Epoch Times on July 9 that the two top officials of the European Commission were treated differently as they were to talk with CCP on different topics.
Beijing definitely wants to bypass talks with Mr. Borrell, said Mr. Li, as human rights is a fatal weakness of the regime.
"Beijing is well aware of the EU's dissatisfaction [over its supporting Russia in its war with Ukraine], and it has nothing to discuss as it doesn't intend to make any changes" on these issues, he said.
While climate issues do not matter to the CCP, Mr. Li said, "Beijing can easily commit [on climate] and then leave it aside and do nothing," as it has previously.
Beijing's differential treatment of top EU officials comes after the EU on June 20  rolled out a strategy to reduce risks of economic dependence on China.
Europe is reshuffling its relationship with China due to the CCP's draconian COVID-19 response, ramped-up human rights violations, military posture, and other security concerns.
"How China meets international obligation regarding human rights will be another test for how—and how much we can cooperate with China," said Ursula von der Leyen, president of the European Commission, on March 30.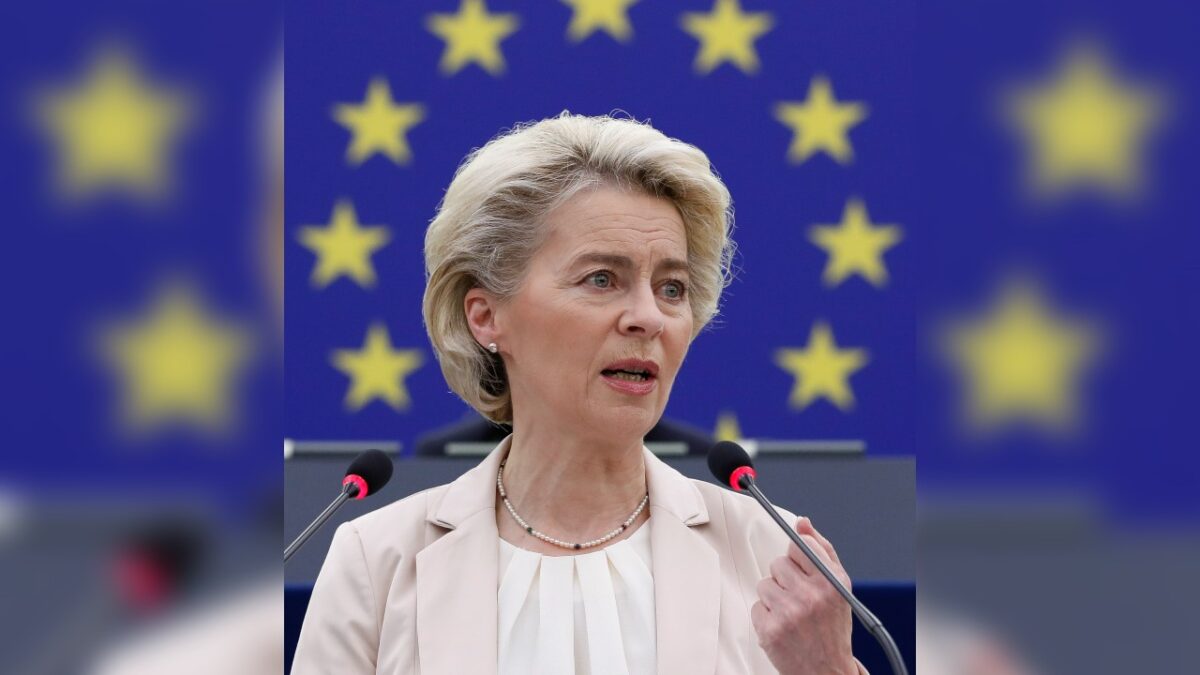 Since the EU's policy shift, the CCP has deliberately adopted a different attitude towards EU officials.
"The cancellation of a diplomat to visit China can be seen as a use of coercion to warn the EU not to be too tough on the CCP, or else it will have to be taught a lesson," Mr. Li said.
However, he believes that EU member states will not be bullied into changing their policies.
"They will not change their positions as per communist China's attitude and will not become pro-communist just because the CCP gives them favors and high-quality receptions," he said.
Treatment of Yellen and Blinken
Beijing's differential diplomacy has not just been reserved for EU officials; U.S. officials have also encountered the regime's stark messaging on what kind of diplomats the CCP welcomes.
On July 9, U.S. Treasury Secretary Janet Yellen concluded a four-day visit to China.
Ms. Yellen met with Chinese Premier Li Qiang, Vice Premier He Lifeng, China's Central Bank chief Yi Gang, the bank's party secretary Pan Gongsheng, and retired former Vice Premier Liu He.
Although Ms. Yellen has been critical of the CCP, she continued the tone from her domestic speeches in the United States, which have been against a U.S.-China decoupling.
During her visit to China, the Chinese state media's coverage of Ms. Yellen was more enthusiastic and friendly.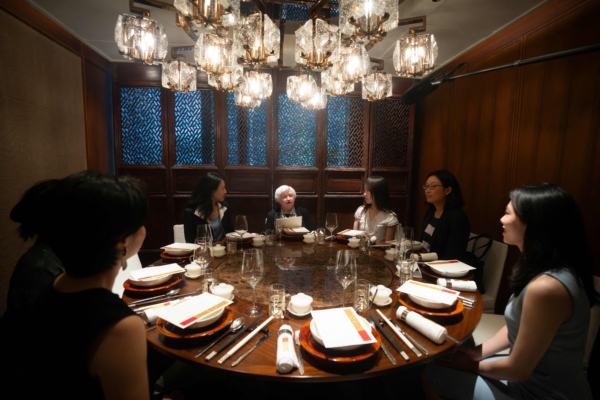 During his meeting with Ms. Yellen, Chinese Premier Li Qiang referred to a rainbow that appeared in the Beijing sky on the day of her visit as an analogy for U.S.-China relations: "After the storm, you will see a rainbow."
State media also commented on Ms. Yellen's skillful use of chopsticks when eating Yunnanese food.
In contrast to Ms. Yellen, Beijing's reception of U.S. Secretary of State Anthony Blinken appeared to be more of a public demonstration of its tough stance towards the United States.
Multiple non-Chinese media noted that when Mr. Blinken stepped off his plane in Beijing on June 18, there was no red carpet laid out on the airport floor, and even the red carpet on the gangway was removed.
"Beijing intended to send a message to Washington through its minimalist welcome," said a report from The Washington Times.
Photos of the scene captured the moment Mr. Blinken stepped on a red line that was painted on the airport ground also sparked various speculation. A WeChat posting by Liu Hong, a reporter for Xinhua News Agency, stated: "Doesn't the U.S. side know China's 'red line?'"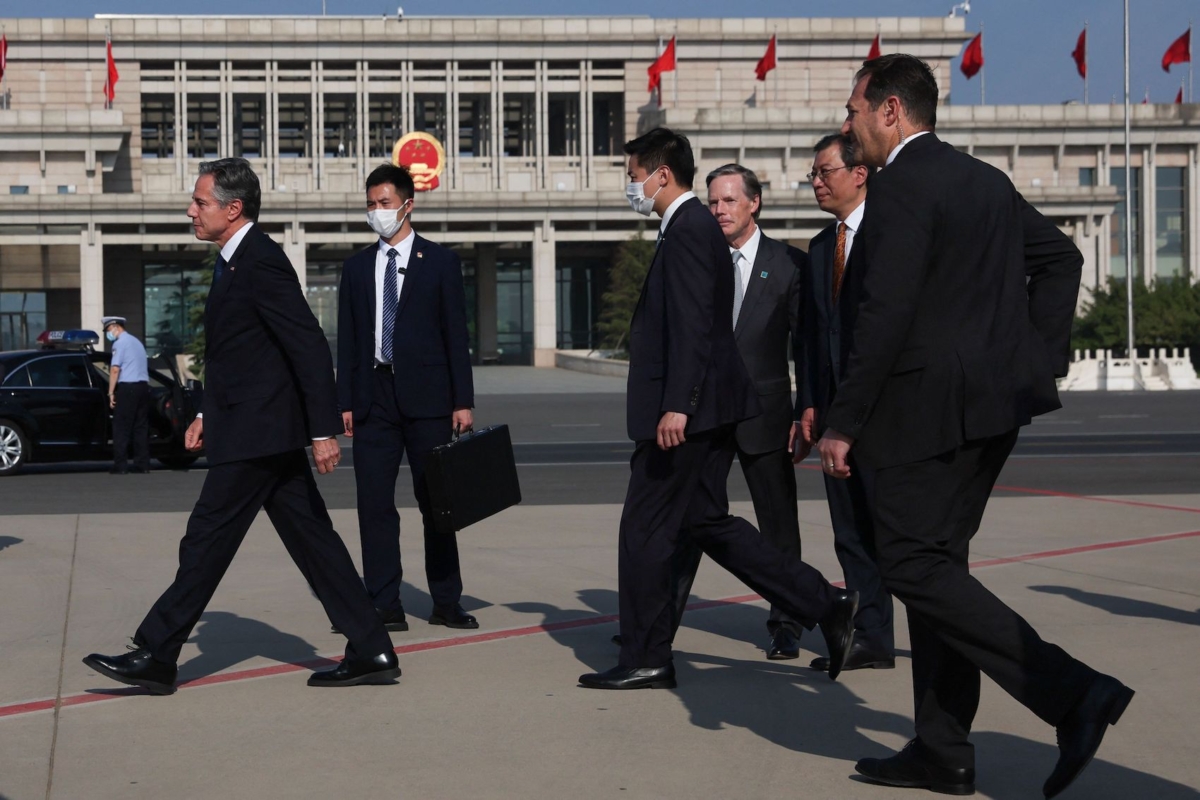 State media reported on the nearly seven-hour meeting between Mr. Blinken and his counterpart Qin Gang but did not mention what Mr. Blinken said. According to Xinhua's report, Mr. Qin stressed that "at present, China-U.S. relations are at their lowest ebb since the establishment of diplomatic relations" and emphasized that "the Taiwan issue is at the core of China's core interests" and "the most prominent risk."
Mr. Li said, "The CCP knows that Mr. Blinken is here to convey the U.S. position to the CCP," he said. "When the CCP can't reverse a U.S. decision, it simply plays what it calls a hard line to express its resentment."
But the CCP will not dare to break with the United States, Mr. Li said. "The CCP has neither the ability, courage, nor the strength to confront the U.S., so it's just putting on a show," he said.
In addition, "better treatment for Ms. Yellen could be used to fool the Chinese people: If the U.S. officials show us goodwill and change their stance, then we will give them a certain degree of courtesy," Mr. Li said of Beijing's strategy.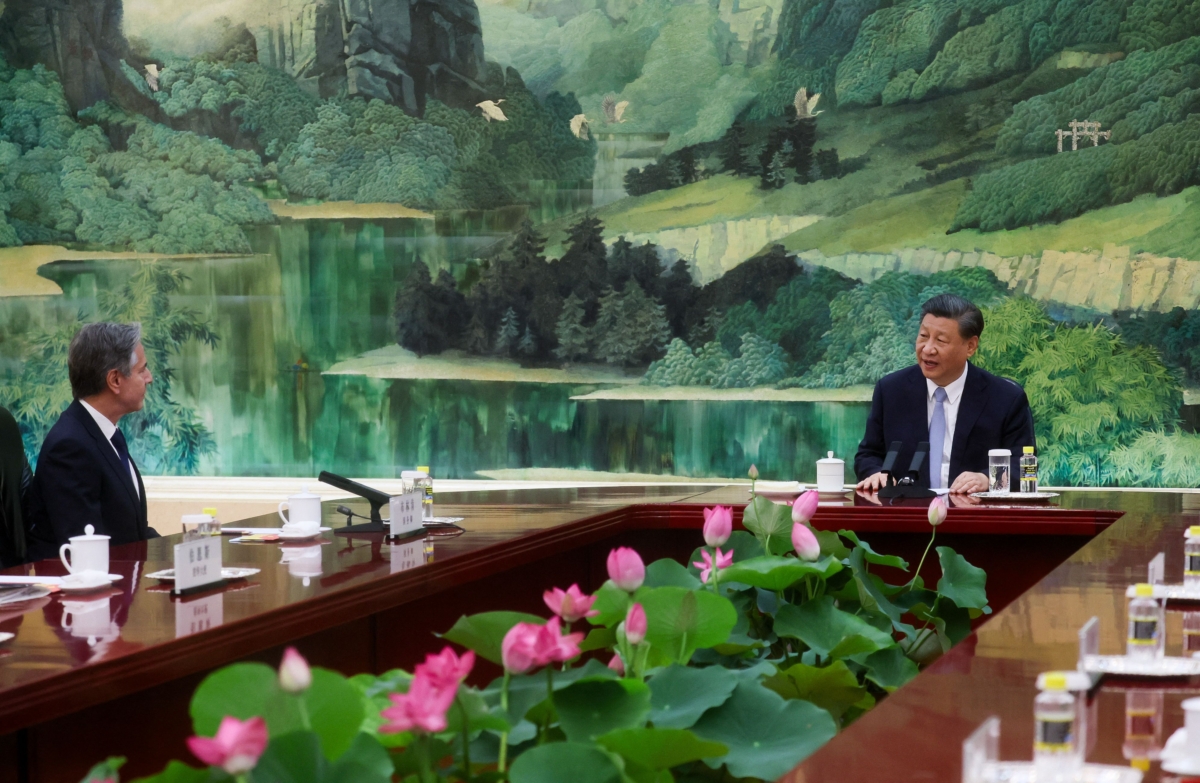 CCP's Diplomatic Prospects
The CCP employs this tactic in diplomacy—treating different diplomats with different attitudes—to make clear to the public its level of dissatisfaction with each diplomat, according to Mr. Li.
Regarding the CCP's insolent attitude toward Western diplomats, Mr. Li said it underscores the rudeness of the CCP, which is already in a state of self-indulgence in international affairs ignoring basic diplomatic etiquette.
"In the past, the CCP used to maintain a certain degree of decorum to attract the West to perceive it as open and friendly. But in the current global environment where the U.S. has banned advanced technology exports to China and the West is raising its defenses against Beijing, the CCP is more willing to expose its rogue nature and not pretend anymore," Mr. Li said.
Kane Zhang and Reuters contributed to this report.