Beijing Refuses to Condemn Russia Over Bucha Killings, Dismissing Accusations as 'Unfounded'
China has refused to condemn Russia over the Bucha killings amid an international outcry, urging all parties to avoid "unfounded accusations," while calling violence against civilians unacceptable.
On April 5, China's ambassador to the United Nations, Zhang Jun, at a security council meeting urged restraint from all parties and end to what he called groundless accusations. Although he described the reports and images of events in Bucha "very disturbing," Zhang failed to hold Russia accountable for the atrocities in the city, citing a lack of evidence.
In his address, Zhang referred to the killings as an "incident" and Russian aggression in Ukraine as a "conflict" or "crisis."
Furthermore, the envoy criticized international sanctions, which he believes to be an ineffective solution to the issue.
"On the contrary, they [sanctions] accelerate spillover of the crisis and cause new complicated issues," he said.
The killings in Bucha came to light on April 2 when the mayor of the city said that 280 people had been buried in a mass grave. Gruesome images and video footage sparked global outrage calling for a full investigation into the tragedy. Russian troops occupied the city on Feb. 27 and kept it inaccessible until their withdrawal on March 30.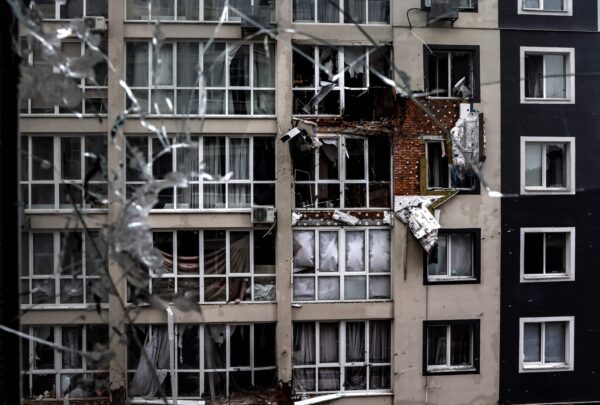 Ukrainian officials accused Moscow of committing terrible war crimes in the city. However, their Russian counterparts denied all allegations against their country as lies, claiming that the killings had been a "staged performance" by Ukrainian authorities.
Prior to the U.N. speech by China's envoy, domestic state outlets had run a series of articles that were in line with Moscow's comments.
On April 5, China's Global Times, a nationalistic tabloid published by the Chinese Communist Party's (CCP's) mouthpiece People's Daily, criticized the United States for its role in the Russian–Ukraine war in an editorial.
"The United States, the initiator of the Ukraine crisis, has not shown any signs of urging peace and promoting talks," the paper wrote. "But it is ready to exacerbate the Russia–Ukraine tensions and create obstacles to the peace talks between the two sides."
Meanwhile, it accused Washington of continuing to "inflame the situation" by offering additional weapon systems to Ukraine. It called the move "unprecedented" and irresponsible.
Additionally, Xinhua, another Chinese state outlet, attributed the most direct cause of the Russia–Ukraine conflict to the expanding to the east of the U.S.-led NATO, which it said disregarded Russia's legitimate security concerns.
However, AFP journalists on the ground confirmed that they witnessed on April 2 dead bodies that had been left for several days, and that they found none of the bodies moving, as was rumored in some social media posts.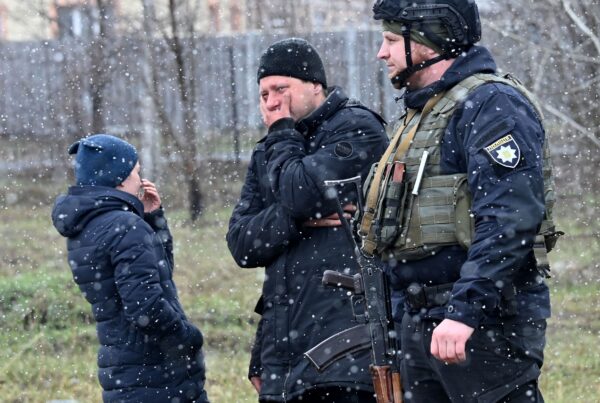 Satellite images released by Maxar Technologies on April 4 also rebut Russian assertions that dead bodies in civilian clothing found in Bucha had appeared in the devastated town after Russian forces retreated.
"High-resolution Maxar satellite imagery collected over Bucha, Ukraine verifies and corroborates recent social media videos and photos that reveal bodies lying in the streets and left out in the open for weeks," Maxar Technologies wrote in a statement on Twitter.
The Biden administration announced a fresh round of sanctions against Moscow on April 6 following the Bucha killings, including banning all new investments in Russia and sanctioning Russian President Vladimir Putin's two adult daughters.