CCP Inciting Nationalism Can't Get It Out of Diplomatic Dilemma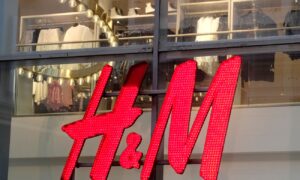 Commentary
The Chinese Communist Party (CCP) is suddenly caught in a diplomatic dilemma with the United States and the European Union and knows that it cannot resolve it. What is worse, it is not able to explain it domestically.
Once again, it has to take the path of inciting nationalism in an attempt to cover up its diplomatic failure. However, this approach cannot really eliminate the bad diplomatic effects, and it is difficult to shirk responsibility.
The CCP is targeting foreign manufacturers' statements last year, and now suddenly starts retaliatory behavior. This behavior in fact harms the Chinese economy and people's job opportunities and shows the ineffectiveness of high level officials in the predicament.
On March 25, the CCP's mouthpiece Xinhua News Agency became delirious again, and two of its articles, reportedly being the two most read, were eye-catching. The first article titled, "Xinhua's Hot Comment: No way for Foreign Companies to Earn Money in China while Smearing China at the Same Time," directly named H&M Group, saying H&M does "not cooperate with any apparel manufacturing factories in Xinjiang," nor does the company "source products or raw materials from the region."
The article continued, "In doing so, they (H&M) will only be spurned by Chinese consumers," adding in a defiant manner, "If you want to screw China and make money in China, there is no way!"
The second article titled "Really Absurd!" specifically marked out the pinyin for the Chinese characters for "absurd," as the pinyin of one character starts with an "H" and the other with an "M." The article says, "In a recent statement, H&M wrote that the H&M Group is deeply concerned about reports from civil society organizations and media reports, including allegations of forced labor and religious discrimination against ethnic minorities in the Xinjiang Uyghur Autonomous Region. The Chinese people are outraged."
It goes on to say, "No brand or company should ever dream of making money from the Chinese people! … This is a behavior of 'eating rice from the pot and then smashing it' and they will end up insulting themselves! It's really absurd!"
"Eating rice from the pot and then smashing it" is a literal translation of a Chinese idiomatic expression for being "ungrateful."
Did H&M really make such a statement at this critical juncture?
Foreign Ministry spokesperson Hua Chunying was asked by an AFP reporter on March 25: "H&M, Nike, and some other brands are now criticized on the [Chinese] Internet for what they said last year about 'forced labor' in Xinjiang. We notice that relevant statements were made last year, but it is only now that some official agencies and netizens bring up the issue. To some, it looks like that China is leveraging its economy and market access to pressure and intimidate certain international brands into explicitly supporting China's position on Xinjiang-related issues. What is China's response?"
Hua replied, "I wasn't concerned as to when the companies in question made their statements, but they did make them." After some lengthy remarks, she finally said that "foreigners are not allowed to eat Chinese rice while smashing Chinese bowls."
Hua was actually admitting that H&M, Nike, and other brands had issued statements as early as last year about the CCP's human rights issues in Xinjiang, but the CCP was not being, according to its own standards, "patriotic" at that time. Only this year did it suddenly remember to be patriotic.
It seems that the CCP's patriotism is a lie for political convenience, with its real intention now to cover up the diplomatic scandal, divert attention, and shirk responsibility for its failures. The CCP has hired an army of cyber trolls, sending out huge amounts of fake messages and posts.
Some people may have fallen for it, but if the result of this pushes foreign manufacturers out of China, will China's economy get better? The European Union, which was about to sign the China-EU Comprehensive Agreement on Investment, is now observing the CCP's style of diplomacy and may find it harder to proceed with the final signing.
Nike has also unfortunately been targeted and, together with Tesla, became the CCP's scapegoat.
Given the situation, should the United States decouple with the CCP?
The top brass of the CCP may think they can get away with their actions for the time being, but senior CCP officials know they won't be able to shrug off the blame for the botched diplomacy.
In 2020, the CCP's efforts to leverage the epidemic for hegemony failed, and it has been plunged into unprecedented international isolation. As the top CCP echelons tried to shirk their responsibilities, the internal struggle intensified.
In January, seeing Biden would take office, Chinese leader Xi Jinping said "time and momentum are on China's side."
But now, before the first quarter of 2021 is over, the CCP is unexpectedly caught in a new round of diplomatic difficulties and has to resort to its regular path of inciting nationalism to cover them up—again.
On March 25, Xinhua published a third article titled "Hua Chunying Responds to Questions on Xinjiang Issues by Asking Back and Expressing Counterattacks," in which the CCP's tone seems to have returned to the Mao era.
Earlier this week, U.S. Secretary of State Anthony Blinken said from a meeting at NATO headquarters that the United States had noted the Chinese regime's military aggressiveness and warned Beijing against further threatening behavior.
In response, Hua argued, "No one is more suited than the U.S. for the label of militarization and jeopardizing freedom of navigation … No one is more suited than the US for the label of breaking rules of the international system."
"It is the U.S. and Western countries themselves who are undermining their own values, "she added.
The CCP's Ministry of National Defense (MOD), at the behest of the CCP's top brass, has also come to the fore. On March 25, Xinhua News Agency reported that Ren Guoqiang, spokesperson of the MOD, has said in response to reporters' questions on U.S.-China Military Relations and vaccine aid that, "China has no intention to 'challenge' anyone, but it is not afraid of facing challenges from anyone." He also said that China doesn't want to threaten anyone, but that any threat from anyone would not work on China.
While claiming that the CCP has no intention to challenge or threaten, the MOD, however, continued to say that it would "continue to make contributions to serving the building of a community with a shared future for mankind," which was a response to the United States Department of Defense's (DOD) listing of China as the number one "pacing challenge." I just can't help wonder what the United States military thinks of the response.
In addition, on March 25, the MOD announced that it will send a team to participate in "Sayanling Range March" snowfield combat and march competition in Russia from April 4 to 20. It also announced on the same day that it was officially commissioning its Type 055 destroyer Lhasa, while saying that countries concerned "should not mess up with or create trouble in the South China Sea."
The latest stance of the CCP's military is actually a new round of muscle-flexing towards foreign countries at the behest of the top echelon of the CCP. With the Chinese regime's military joining the CCP's other diplomatic wolf warriors and being blatantly provocative, it is time for the United States, Asian, and Western governments to decide their response. If no real changes are made to the Chinese regime, the CCP will become increasingly assertive.
Not only should the other governments work together to impose stronger economic and technological sanctions, and demonstrate stronger military deterrence, it is also time for them to jointly hold the CCP accountable for concealing the Wuhan virus epidemic.
Views expressed in this article are the opinions of the author and do not necessarily reflect the views of The Epoch Times.