CCP Strengthens Media Control With Stricter Standards for Journalists
The Chinese Communist Party (CCP) has strengthened media control by imposing stricter uniform standards for China's journalist qualification exam.
On Dec. 30, the CCP's National Press and Publication Administration (NPPA) announced new "Measures for the Professional Qualification Examination for Journalists" and rules for their implementation, effective July 1. The new regulations were jointly issued by the NPPA and the Ministry of Human Resources and Social Security.
The new rules state that they were formulated to "implement the requirements of Party-controlled propaganda, Party-controlled ideology, and Party-controlled media."
The examination is designed to assess whether journalists possess the necessary "political qualities." In short, it is a measure of whether they will uphold the CCP and adhere to the party's political direction.
CCP Continues to Tighten Media Control
The Chinese regime has been consolidating and strengthening its control over journalists and the media for several years. The new standardized exam replaces a less stringent exam that was implemented in 2020. It will be more far-reaching than previous tests and will test journalists' ability to give politically correct answers in a professional setting, according to a Radio Free Asia report.
Journalists will be required to pass the exam to obtain a press card, the only legal document allowing journalists to work in China.
"The amount of control they have will be higher than ever, now that it has moved to a unified national examination," said a former journalist who declined to be identified for fear of reprisals. "Journalists aren't allowed to speak out … or to tell the truth."
According to the NPPA regulations, the press card must be renewed every five years and is verified each year. If the press card fails to pass the verification, it will be canceled. Violators could face fines and criminal prosecution by authorities.
As the CCP tightens its control, the number of licensed journalists in China continues to decrease. In November 2012, there were 248,101 accredited journalists in China. By April of 2022, that number had dropped to 180,075 journalists who had passed the test and successfully obtained press credentials. That amounts to a decrease of 68,026 journalists—a drop of 27.4 percent over 10 years.
The CCP's Information Clampdown
Amid a full-swing outbreak of COVID-19, China's control of information and the wide reach of that control is particularly evident.
A prime example occurred when Dalian Polytechnic University, in northeastern China's Liaoning Province, released 25 obituaries in a single day, Jan. 3. The list of deaths caused widespread concern. The university later removed the list of Jan. 3 deaths. At press time, the only obituaries left on the university's website are those published before the end of 2022.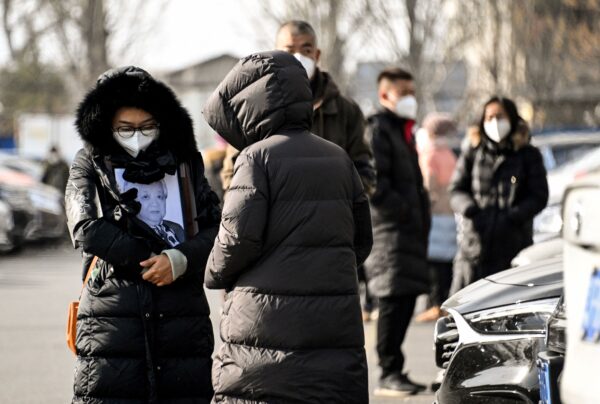 On Dec. 20, China's CDC reported 3,101 new confirmed cases nationwide. However, according to leaked minutes from an internal meeting of China's National Health Commission, an estimated 37 million people were actually infected that day—a twelvefold difference.
Amid the ensuing media storm, China's National Health Commission abruptly stopped releasing daily COVID-19 reports on Dec. 24. It had been publishing the daily reports since 2020. The last update on the website of the Chinese Center for Disease Control and Prevention (Chinese CDC) bears a time stamp of  24:00 on Jan. 8.
A Chinese CDC official said at the end of December 2022 that the CDC had adjusted the COVID-19 infection to "Category B," and accordingly would only issue outbreak data on a monthly basis only. However, the official did not specify when the announcement would be made each month.
The National Health Commission finally released an updated death toll on Jan. 14, announcing nearly 60,000 COVID-related deaths between Dec. 8 and Jan. 12. However, the discrepancy between the updated figure and earlier data—which reported a negligible number of deaths—was notable, and widely questioned.
In media reports, the updated death toll was given little more credibility than the earlier announcements, which stood in stark contrast to scenes of packed funeral homes and overwhelmed crematoriums.
"Other countries have no way of knowing the true status of the pandemic in China and whether the virus mutates in a mass human infection, so the other countries can only respond passively," current affairs commentator Ji Lin told The Epoch Times on Jan. 15.
"The CCP's information control is actually a danger to the entire world," Lin said.
Ellen Wan contributed to this report.