CCP's Justice Head Is Responsible for Crimes Against Humanity: Rights Lawyers Group
The Beijing judiciary has selectively prosecuted former Justice Minister Fu Zhenghua but ignored his crimes against humanity, according to an open letter from China Human Rights Lawyers Group.
The prosecution of Fu was recently initiated for alleged bribe-taking and bending the law for personal gain, according to the regime's mouthpiece Xinhua News.
Fu's prosecution was the latest effort of Xi Jinping's anti-corruption campaign.
Anti-humanity Is the Core Crime
The open letter identified that Fu inflicted massive injustices on innocent Chinese by exploiting his official power, and he conducted illegal arrests of innocent Chinese by manipulating surveillance systems.
The victims included human rights lawyers, rights defending dissidents, Falun Gong adherents, and democracy movement participants.
Rights lawyer Yu Wensheng told the Chinese language edition of The Epoch Times that, in fact, Fu has committed far more severe crimes than the regime and the open letter accused him of.
Yu has represented several rights activists and many practitioners of Falun Gong, a personal practice that has faced 23 years of systematic persecution in China.
Data compiled by Human Rights in China indicated that at least 81 Chinese were arrested in mainland China for supporting the 2014 Occupy Central Movement of Hong Kong, including lawyer Yu Wensheng.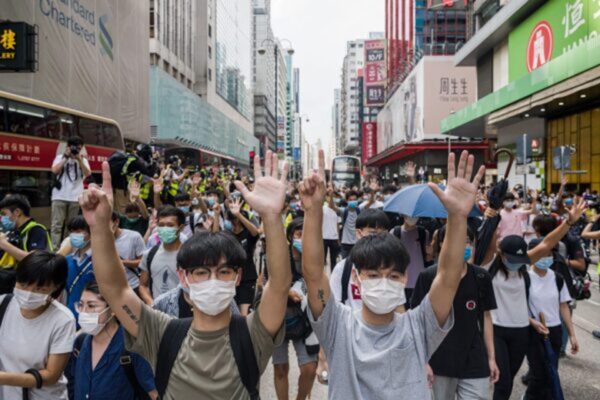 Fu was the deputy minister of Public Security at the time. In September 2015, he was named the head of the 610 Office, tasked with cracking down on Falun Gong adherents.
In March 2018, Fu was appointed the Minister of Justice.
According to Minghui.org, in 2018 alone, at least 36 Falun Gong adherents lost their lives in prisons.
Fu's active role in the persecution campaign of Falun Gong has been reported to governments in 29 countries by Falun Gong practitioners. The adherents requested sanctions against Fu and his family, including visa restrictions and freezing of assets, Minghui.org reported.
Soco Tseng, Gao Miao, and Hong Ning contributed to this report.