China to Mandate Cybersecurity Reviews on Tech Firms Seeking Foreign IPOs
Chinese network platform companies seeking foreign initial public offerings (IPOs) are already seeing new regulatory measures upon entering the new year. The new rules enable the Chinese Communist Party (CCP) to tighten its grip on China's technology sector, experts say.
On Jan. 5, the Anti-Monopoly Bureau of China's State Administration for Market Regulation imposed fines on several big tech firms for violating antitrust regulations, which involved Chinese network platform companies.
A day prior, the Cyberspace Administration of China (CAC), along with 12 other government agencies—including the China Securities Regulatory Commission (CSRC)—announced a new version of its high-profile "Cybersecurity Review Measures."
The new rules, which will take effect on Feb. 15, require all Chinese network platform companies with data on more than 1 million users to undergo a security review before listing abroad.
"Where network platform operators that have information on 1,000,000 or more users in hand are to be publicly listed abroad, an application for cybersecurity review must be made to the Office for Cybersecurity Review," according to Article 7 of the new measures.
The previous version of the measures did not explicitly mention "listings abroad."
In addition, Article 4 of the new measures also included the China Securities Regulatory Commission (CSRC) as part of the review process.
However, holding more than "1 million" users' information is standard for most Chinese internet platform companies.
According to the Chinese publishing and data company 36Kr, there are more than 1,335 mobile applications with more than 1 million monthly active users (MAUs) as of October 2021. The MAUs are only a tiny part of the overall application users or registers. According to the global mobile marketing analytics and attribution platform AppsFlyer, the average user retention rate of mobile apps in China on the 30th day is only 1.22 percent.
Christy Jiang, a law professor at Taiwan's National Taipei University of Technology, told Radio Free Asia on Jan. 4 that she believes the 1-million-user threshold most likely included all companies that may be seeking listings overseas.
The CAC did not specify whether the rules would apply to companies seeking listings in Hong Kong.
However, the CAC mentioned Hong Kong in the draft version of its "Regulations on the Management of Online Data Security," released on Nov. 14, 2021. Article 13 of the regulations stated that "data handlers listing on the Hong Kong stock market [that] impact or might impact national security" must apply for a cybersecurity review in accordance with the relevant state departments and regulators.
Based on the wording of the draft rules, Chinese tech companies with more than 1 million users seeking to list in Hong Kong could also be subjected to the cybersecurity review, but the procedures may differ from that of the foreign market.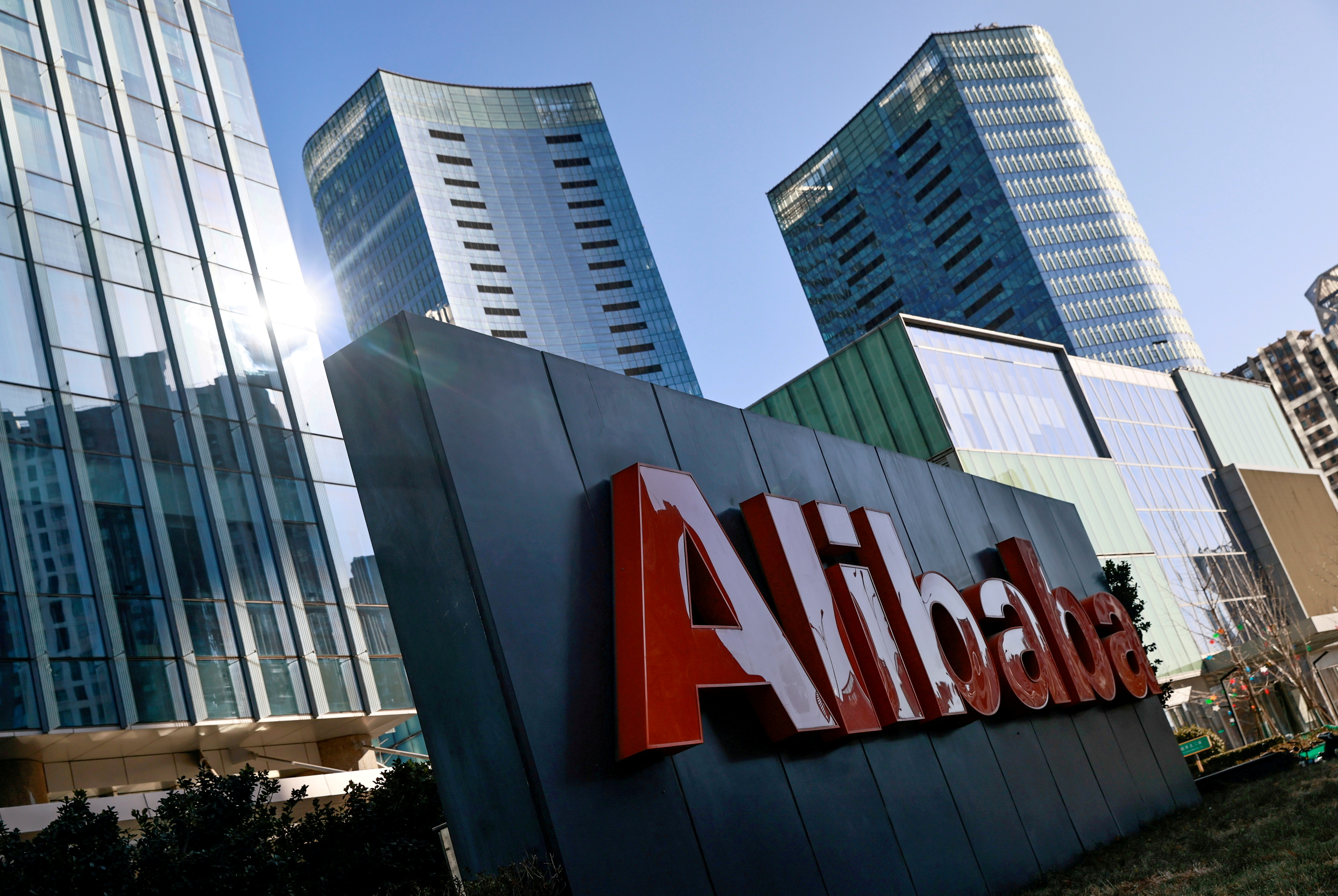 Beijing Reinforces 'Anti-Monopoly Law'
On Jan. 5, the day after the new measures were promulgated, the Anti-Monopoly Bureau imposed fines on several Chinese internet giants, including Alibaba and Tencent, according to Chinese media. But the reports did not specify the number of companies involved. They have reportedly been involved in a total of 13 deals that violated the Antitrust Law—12 of which were related to Chinese network platform companies. Each company was fined $80,000.
Tencent Holdings was involved in nine cases and received about $720,000 in penalties. Alibaba Group Holdings was involved in two cases and was fined $160,000. The two internet giants had also received antitrust fines on Nov. 20, 2021, totaling about $1.68 million in penalties.
According to China-based Soochow Securities, as of Jan. 6, Tencent holds shares in 47 listed companies in China across various industries, while holding more than 20 percent shares in seven of those companies. Tencent diversifies its investments in various industries including technology, media, finance, and service.
Alibaba holds shares in 40 companies listed in China, with over 20 percent stake in nine of those companies under its portfolio. It has a broader investment scope than Tencent. Alibaba's investment portfolio includes various sectors such as healthcare, food, retail, telecommunications, real estate, transportation, and finance.
The strengthened regulatory and antitrust policies are intended to limit capitalist growth. These policies will significantly impact many firms and industries and restrict the development of many sectors, according to Soochow Securities.
Last month, Tencent said it would divest $16.4 billion of its stake in JD.com, weakening its ties to China's second-largest e-commerce firm amid pressure from Beijing's broad regulatory crackdown on tech firms, according to Reuters. Analysts suggest that Tencent's move appeared to be forced by the CCP's Antitrust Law.
Hou Jiyong, a founding partner of the Chinese venture capital firm Fengyun Capital, believes that Tencent's substantial reduction in JD.com was influenced by the CCP's policy on "anti-monopoly and preventing disorderly expansion of capital," according to a Reuters report.
Tencent invested in JD.com in 2014, turning a competitor into a partner. The two joined forces to compete with Alibaba, ending the three-way rivalry of Chinese e-commerce. However, Tencent is now forced to give up its position as JD.com's major shareholder—slashing its shares from 17 percent to 2.3 percent on Dec. 23, 2021—due to the CCP's regulatory crackdowns.