China's Holdings of US Debt Fell Below $1 Trillion for the First Time in 12 Years
China's holdings of U.S. Treasury securities fell to the lowest level since May 2010, following a sixth successive month of selling in May, a Treasury International Capital (TIC) report from the U.S. Treasury Department showed.
China sold $23 billion of U.S. Treasury securities in May, lowering its total ownership to $980.8 billion, according to the latest monthly data released on July 18.
It's the first time China's holdings of U.S .debt dropped below the $1 trillion mark since May 2010, when its stock of Treasuries was at $843.7 billion. In April, China had $1.003 trillion.
Beijing has been dumping U.S. government debt for six straight months, selling a total of $100 billion during that period.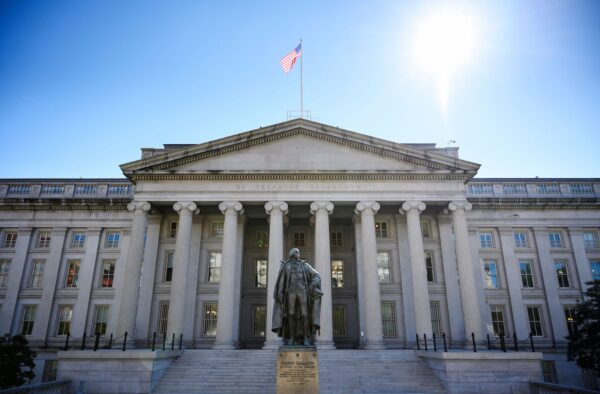 The new data came as the Federal Reserve raised benchmark interest rates to tame the soaring inflation, which hit a new 40-year high of 9.1 percent in June. The Fed raised interest rates by 50 basis points in May. A 0.75 percentage point increase was announced in June, marking the biggest single interest rate hike in 28 years.
Japan
China's sales contributed to the overall slide of foreign holdings of U.S. Treasuries in May, which dropped to $7.421 trillion from April's $7.455 trillion.
Japan, the largest foreign holder of U.S. Treasuries, also reduced its holding by $5.7 billion to $1.212 trillion in May.
"Japan and China were selling which is real a continuation of recent trends," Gennadiy Goldberg, senior rates strategist at TD Securities in New York, told Reuters. "We got another month of selling from Japan, but if you look at the pace, there was certainly a deceleration. Nothing like we saw in March at the end of Japan's fiscal year."
On a transaction basis, U.S. Treasuries saw net foreign inflows of $99.84 billion in May, the largest since March 2021, after outflows of $1.153 billion in April.
Reuters contributed to the report.