China's Purchase of Gaming Designing Companies Could Pose National Security Risks to US: Expert
China could pose a national security risk to the United States with its escalating purchase of gaming designing companies, warns Anders Corr, publisher of the Journal of Political Risk.
Tencent Holdings Ltd. and NetEase Inc., both Chinese mega-tech companies, have expanded their gaming studios in the United States, Canada, Japan, and France.
Last year, NetEase established game design companies in France with Quantic Dream, in the United States with Jackalope Games and Jar of Sparks, and in Japan with Nagoshi Studio and GPTrack50. All of these were its initial design ventures within these nations.
Canada's Skybox Labs, which contributed to the creation of popular video games including Age of Empires, Fallout 76, Halo Infinite, and Minecraft, is the most recent studio to enter China's sphere of influence.
Meanwhile, the largest gaming corporation in the world, Tencent Holdings of China, is now purchasing more than a dozen gaming studios worldwide.
"These companies can essentially design into their games backdoors, which would present cybersecurity problems for gamers and even others, because gamer machines can be hijacked by China, by the Chinese Communist Party, if it wants to, if it designs it properly, and use it to access the entire networks … in the U.S., Europe, Japan, South Korea, etc.," Corr told "China in Focus" on NTD, the sister media outlet of The Epoch Times.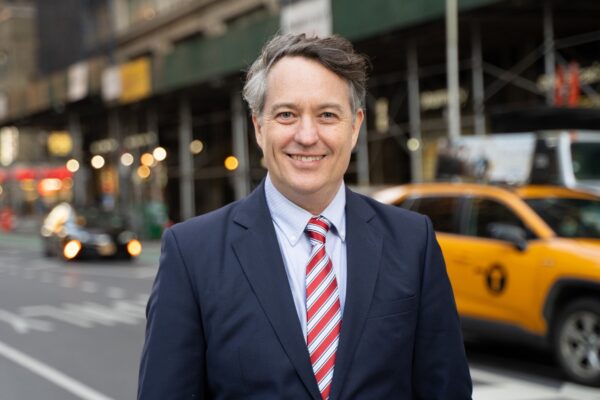 The expert said that these gaming companies could also play influential roles, like the video-sharing app, TikTok, by consistently putting out content that "elides or erases the human rights abuses … that the Chinese Communist Party are imposing on their own people."
Two-Tier Approach
According to Corr, the Chinese regime applies the two-tier approach in relation to gaming.
"What we see with China is that … when they identify something as having a negative social effect—for example, gaming—they will limit games within their own country, but encourage the export of those games abroad," he said in an interview set to be aired on Jan 24.
In 2021, Beijing banned children from gaming more than three hours per week, depicting it as a form of "spiritual opium."
As another example of a two-tier approach, the political expert cited the challenge of fentanyl—the deadliest opioid in existence—that the CCP has posed for America.
"The sale of … fentanyl is, of course, illegal in China, but the precursor chemicals are being exported wantonly through Mexico, and it's causing 107,000 deaths a year [in the United States, according to] the latest figures from 2021," he said.
In 2019, China declared a ban on all fentanyl-related substances.
Meanwhile, reports show that since 2013, China has been the principal source of the fentanyl flooding the U.S. illicit drug market, fueling the opioid crisis in the country.
Over 100,000 Americans died of drug overdoses in the 12 months ending in April 2021, according to a report by the Centers for Disease Control and Prevention.
Sanctions
To counter the threat posed by the Chinese regime, Corr called for economic sanctions.
"We can put tariffs on them, we can put sanctions on these companies, even if they are, for example, SkyBox in Canada or a company in Europe or Japan," he said.
"The U.S. can put tariffs and sanctions on those companies to dissuade both U.S. users from using them, and also from our allies' users using them."
Corr further urged for a systematic change of decoupling.
"We could potentially ban Chinese companies from owning U.S. tech companies and allied tech companies," he said.
The expert believed that it is not difficult to "switch users to domestic and allies' games."
Corr emphasized friend-shoring, saying, "We buy things from our friends, not from countries that are using [assets] to build massive militaries that threaten us, like Russia and China."
The Epoch Times has reached out to Tencent and NetEase for comments.