China's Xi Is 'A Silent Partner' in Putin's Aggression in Ukraine: CIA Director
CIA Director William Burns on April 15 called out China as a "silent partner in Putin's aggression," warning that the war in Ukraine would proceed with continued bloodshed.
The Chinese regime poses the "greatest challenge" and "most profound test" that the agency has ever faced, Burns warned in his first public speech as CIA director at the Georgia Institute of Technology.
He highlighted that "the rise of an increasingly adversarial China and a pugnacious and revisionist Russia" has turned the world into a more complicated and contested one.
The CIA Director pointed to the "immediate threat posed by renewed Russian aggression against Ukraine," and to the "longer-term problem posed by China's ambitious leadership," calling it "the single most important geopolitical challenge" of the 21st century.
He referred to the Chinese regime as a "formidable competitor lacking in neither ambition nor capability," saying "it seeks to overtake us in literally every domain, from economic strength to military power, and from space to cyberspace."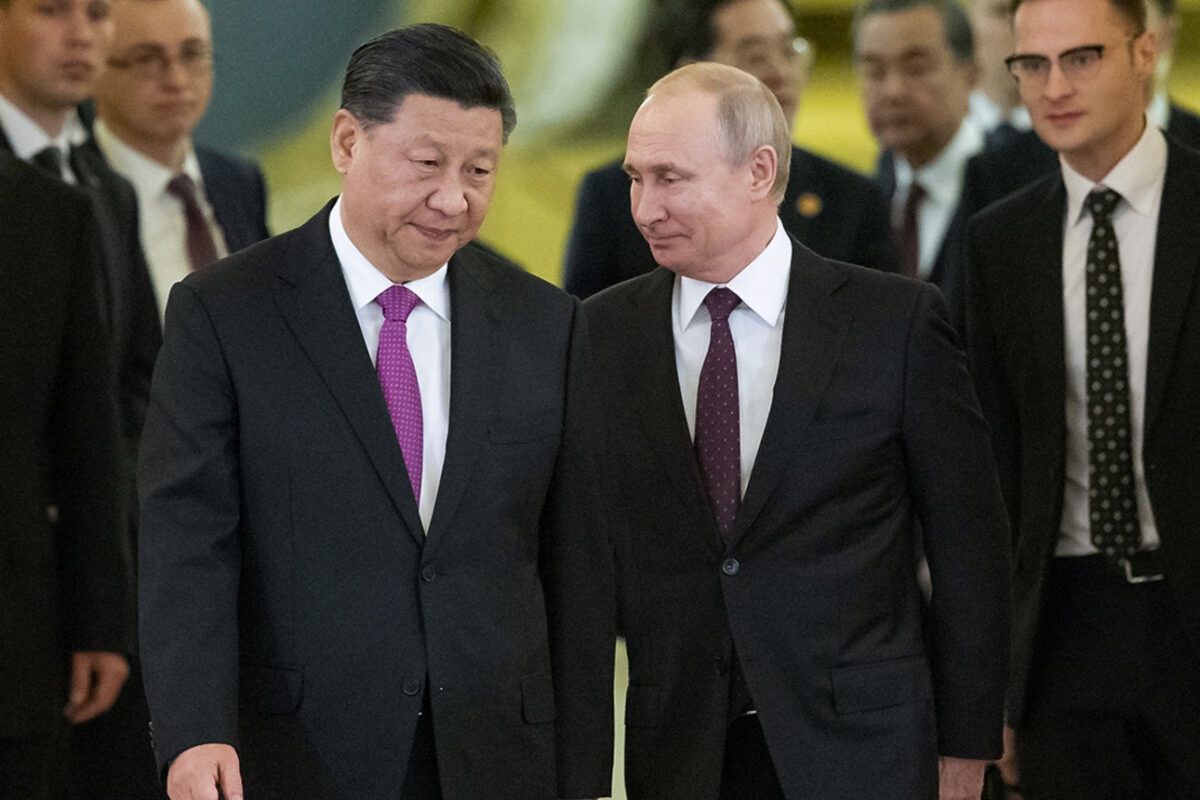 "China is intent … upon building the capabilities to … replace the United States as the preeminent power in the Indo-Pacific," he added.
The two rivals had forced the CIA to "reimagine itself to compete successfully in this new age," according to Burns.
Burn's comments echoed deep concerns that the Biden administration has raised since the war in relation to Russia's "alignment" with China. Since the invasion, Beijing has refused to condemn Moscow's actions and has reaffirmed its "rock solid" ties with the aggressor state.
Both President Joe Biden and the national security advisor Jake Sullivan have warned of the "consequences" should China provide material support to Russia amid its attack on Ukraine.
Russia
Burns, who has previously served as U.S. ambassador to Russia, characterized Putin as an "apostle of payback" whose appetite for risk has grown as his circle of trusted advisers has shrunk over the years.
"Every day, Putin demonstrates that declining powers can be at least as disruptive as rising ones," he said.
"His risk appetite has grown, as his grip on Russia has tightened," Burns added. "His circle of advisers has narrowed. And in that small circle, it has never been career enhancing to question his judgment or his stubborn, almost mystical belief that his destiny is to restore Russia's sphere of influence."
The head of the CIA recalled how the agency started gathering intelligence about Putin's plans for an invasion of Ukraine early last fall.
Burns described he felt "troubled" by an engagement with Putin in November, when he was sent by Biden to Moscow to warn Moscow of the consequences of potential military action in Ukraine.
"While it did not yet seem that he had made an irreversible decision to invade Ukraine, Putin was defiantly leaning in that direction, apparently concerned that his window was closing for shaping Ukraine's orientation," Burns said.
Putin initially downplayed the Ukrainian's response believing that he could claim victory in no time, but what unfolded later proved that he was wrong, according to the CIA chief.
Burns condemned "horrific" crimes committed by Russian forces in Bucha and across Ukraine, warning that subsequent phases of the war, soon to enter its eighth week, would involve continued bloodshed.
"The last chapter in Putin's war has yet to be written, as he grinds away in Ukraine. I have no doubt about the cruel pain and damage that Putin can continue to inflict on Ukraine, or the raw brutality with which Russian force is being applied."
He praised the agency's unseen work in publicly releasing declassified intelligence about Russia's plans, which helped preempt false narratives and false flag operations that Putin pushed forward.
"By being open with some of our secrets, we made it harder for Putin to obscure the truth of his unprovoked and vicious aggression," he said.