Chinese Foreign Minister to Travel to Solomon Islands to Cement Diplomatic Ties
Chinese Foreign Minister Wang Yi will lead a high-level delegation to the Solomon Islands to cement a recently signed security pact that will allow Beijing to station troops and weapons in the region.
Wang's visit is expected to occur sometime in May and comes amid Australia's ongoing federal election campaign (due to end on May 21), where the handling of relations with the Chinese Communist Party (CCP) has come under the spotlight.
Sources from The Australian newspaper and the Australian Broadcasting Corporation are concerned that Wang's visit is deliberately timed to increase pressure on the incumbent Coalition government and Prime Minister Scott Morrison—who has been criticised heavily by the federal Labor Party opposition for failing to prevent the signing of the Beijing-Solomon Islands security pact.
Wang Yi is also expected to sign a series of investment agreements with the Solomon Islands and possibly take part in an official event formalising the security agreement, which experts say will lead to the militarisation of the region and spark tensions similar to that of the South China Sea.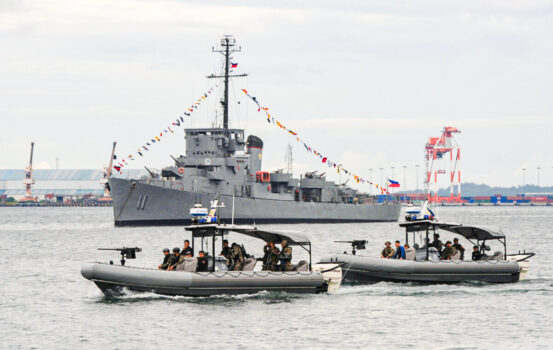 The Chinese foreign minister will also visit a host of other Pacific countries ahead of the Pacific Islands Forum, which includes Australia and New Zealand—who have both been vocal in their opposition to Beijing's tie-up with the Solomons Prime Minister Manasseh Sogavare.
Australian Defence Minister Peter Dutton responded to news of the announcement saying it was not a surprise that the CCP had taken this course of action.
"It's obviously provocative, particularly during the course of an election campaign, that China has made that decision," he told Sky News Australia on May 10.
"I think we need to be eyes wide open about what is happening [with China] in our region, and not just in our region," he added, citing Beijing's activities in Sri Lanka and African nations—where Beijing has gained control of key infrastructure assets once indebted governments fail to pay back loans under the Chinese-backed Belt and Road Initiative.
Meanwhile, the Solomon Islands prime minister has continued to deny that the security deal could lead to a military base being established in the country, yet evidence to the contrary continues to emerge.
On May 9, a leak of official documents revealed that Beijing's Ministry of Commerce has promised to pave the way for the building of ports, shipbuilding facilities, fishing depots, and clean energy development in the country.
In early April, an earlier leaked letter from the Chinese state-owned Avic International Project Engineering Co. emerged revealing the Beijing-based aviation company was actively looking for locations to develop infrastructure for the People's Liberation Army—Navy.