Chinese Worker Spends Months in Hotel Quarantine in Indonesia After Dispute With Employer
In early December, Xiao Yonghong spent his 48th birthday alone, stranded in a hotel in a foreign country, blocked by his employer from returning home.
Xiao, a Chinese electrician, said that his employer made him "quarantine" in a hotel in Indonesia for over fourth months under the excuse that his COVID-19 antibody test results did not meet the employer's requirement. However, the real reason, according to Xiao, was that he had reported his employer to local police for ongoing negligence, violence, and exploitation.
Xiao is one of the thousands of Chinese working overseas in massive state-sponsored infrastructure projects, part of Beijing's "Belt and Road Initiative" (BRI). BRI is a massive infrastructure investment project aimed at bolstering Beijing's economic and political clout around the world.
As part of the initiative, the Chinese Communist Party (CCP) contracts legions of manual laborers to send abroad for construction projects. Though, some, like Xiao, have experienced harsh work conditions and poor treatment.
"It is a nightmare," Xiao told the Chinese-language edition of The Epoch Times in November.
Xiao and a fellow co-worker had reported an incident of workplace harassment to the police. For this, they were detained by their employer for more than a week. Other employees also described instances of abuse and severe working conditions.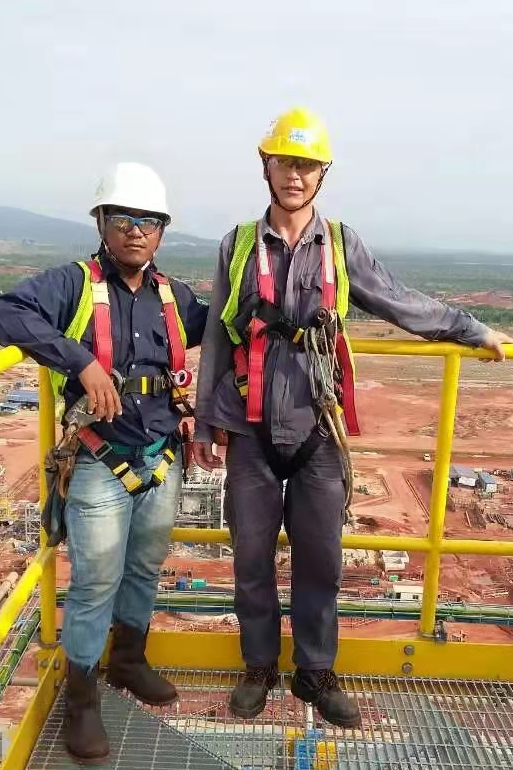 Though Xiao signed up for the job through a middleman, his employer is PT Obsidian Stainless Steel, a Chinese state-owned nickel smelting and stainless steel manufacturing company located in Indonesia.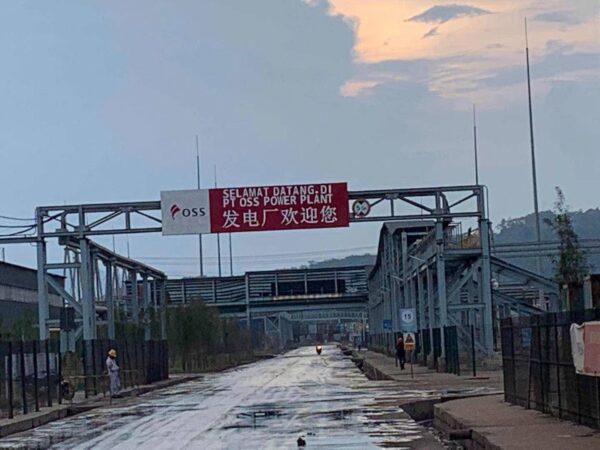 Before Xiao found himself stranded in the Indonesian capital Jakarta, he worked as an electrician on a new coal-burning power plant in the city of Kendari on a neighboring island. BRI contractors are building the power plant, along with many others, to supply electricity to nearby Chinese-run foundries.
Hopes of a higher income and better working conditions led Xiao to take the job, which started on March 18. Instead, he was met with both disregard and exploitation, Xiao said.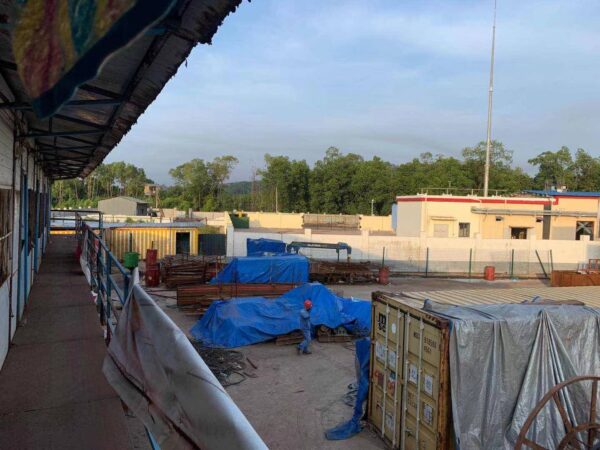 After nearly two months of working on the project, in May, Xiao's employer offered him a work contract. He signed it, but was not given a copy.
He said the contract prohibited the Chinese workers from leaving the premises. The contract further stipulated a daily wage, but Xiao was paid 30 percent less, receiving $63 per day, he said. Xiao was not the only worker who was underpaid.
A farmer named Yang Xiaojun, 59, took a job as a construction worker on the power plant after the CCP took away his land. Despite his age, and to support his family, he took the work for lack of better options. He provided to The Epoch Times his state-issued identification card to add veracity to his claims, as most Chinese interviewees will readily conceal their identity for fear of retaliation by the CCP.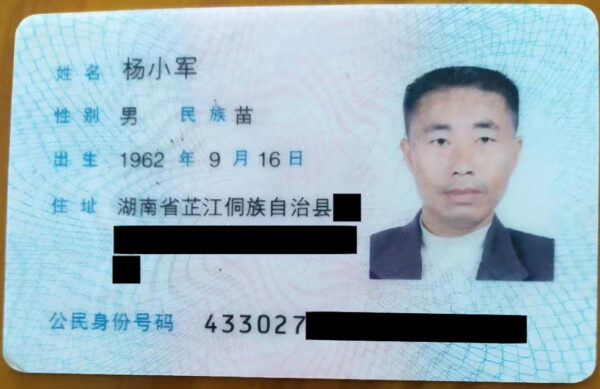 Yang was told he would be paid the equivalent of $70 per day, starting when his job began on April 30. However, he was given far less, he said. "We are experiencing slavery here," Yang told The Epoch Times. "We have no rights."
After less than a month on the job, Yang contacted the record keeper about inconsistencies in the number of hours logged for his work. But to no avail.
Months passed without resolution. Yang finally contacted the middleman company in September that originally referred him to the job about the pay dispute. One day later, on Sept. 12, the site supervisor at the power plant came to meet him personally about the issue.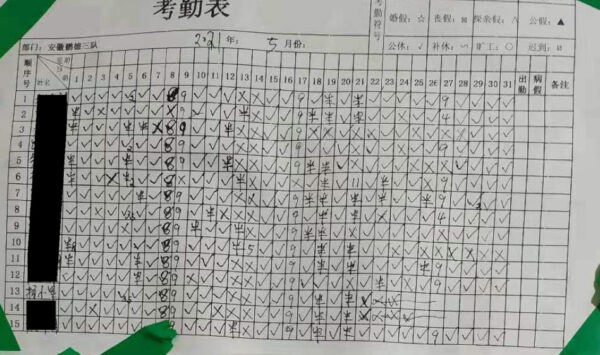 But instead of resolving the issue, the supervisor took Yang to a large storage container and beat him until he lost consciousness. "When I woke up, I found that my cellphone and cash were taken," Yang said. "When they beat me in that container, I did not fight back because I knew someone was beaten to death because he fought back."
"If they want, they can kill us."
Yang added that he now suffers from recurring headaches. As of late November, Yang had earned a total of $1,568 for eight months of work, an income equivalent to 22 days of labor, if paid at the promised wage.
"The employer only cares about getting the work done," Xiao said, "while ignoring workers' wellbeing." He cited an example from one of his co-workers, named Chen Qiming, 42. Chen sprained his ankle at the job in late April, but was given neither treatment nor time off. In response, their employer simply told him "no work, no food." Chen continued working, despite a severely swollen ankle.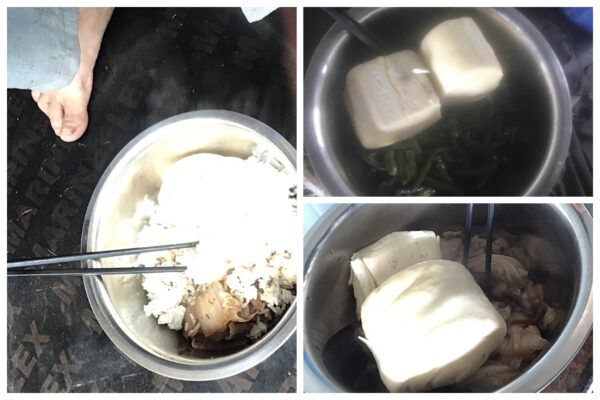 Chen said that other workers have not handled the harsh conditions as well. "Whatever happens here doesn't get out," Chen told The Epoch Times. "We don't even know what's going on."
"If a human dies [here], it is no different from a dog dying."
He recalled a video taken in September of a fellow coworker who hung himself because he could not return to China. He cited another video taken in October, of a worker who allegedly stabbed himself in the abdomen to protest against the work conditions there. "No one knows if the man survived or not," Chen said.
The treatment that Chen received for his sprained ankle informed a decision that Xiao made during a rainstorm on July 11. "The leader asked me to move a big metal frame, that was something that would normally require two people to do," Xiao said. He refused the team leader, who in response slapped him in the face, and struck him several more times. He reported the assault to his boss, but to no avail.
Both Xiao and Chen decided to take a risk on July 13. They exited the power plant compound and reported the incident to the Kendari police. The police took note of the incident, but did nothing to resolve the issue, according to the pair.
When the two returned to the compound, several armed security guards intercepted them. The guards confiscated their phones and locked the two up, they said.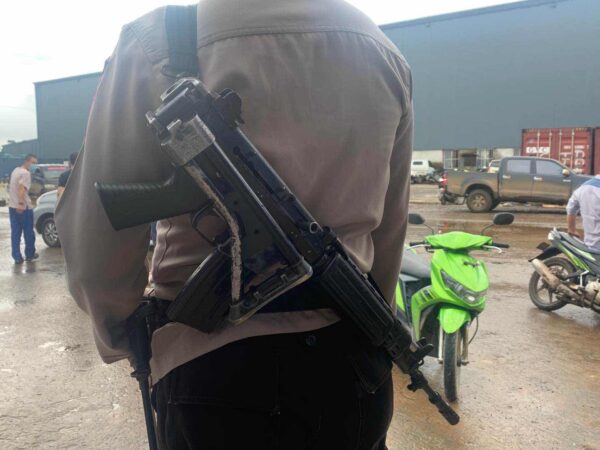 "We were kept in isolation for over 10 days," Chen told The Epoch Times. "They took our phones away, and told us that nobody will know if we die." After his release, Chen was fortunate enough to have a laptop with him, with which he contacted both his relatives in China as well as the Chinese embassy.
In response, their employer justified locking up the two men by saying it was for quarantine concerns against COVID-19, since they had left the compound.
Despite being released, the two were not allowed to return to their regular work. Xiao then decided it was time to return home in August. With his employer's approval, he boarded a plane to Jakarta on Aug. 9 after taking two different COVID-19 tests in Kendari. However, when he arrived in the capital, his next test came back positive.
Since then, he has been stuck "quarantining" in a hotel. Xiao said not only is his passport in his employer's possession, but he also suspects that his employer is influencing the virus test results. He cited the wide range of Chinese workers currently barred from returning to China, including Chen.
Chen blamed the COVID-19 antibody testing standards. "We've been tested for a few months already," Chen said. The tests require certain test diagnostics to be below certain numbers. However, he said the mandatory vaccines the workers took cause those numbers to always be higher than the required threshold.
"Each test costs 775 yuan [$122], and we have to pay for them ourselves."
Chen said that despite there being no more work for them to do at the power plant, there are around 500 workers still stuck there. In addition, he estimated that 2,000 workers are stuck in Jakarta.
"All I want now is to go back home alive," Yang said.
The Chinese-language edition of The Epoch Times reached out to Yang's middleman company Jiangsu Ranyue Labor Co. Ltd., but its phone number remained busy. The reporter called the Chinese embassy in Indonesia, but the automated answering system repeatedly played the message saying "no one here to answer the call, transferring." The reporter also contacted PT Obsidian Stainless Steel's parent company Delong Holdings Limited, but the phone calls were not answered.