Economists Cut Forecasts for China's 2022 GDP Growth Amid Extended COVID Lockdowns
China's continued insistence on a zero-COVID policy has created severe hardships for residents and the draconian measures in use could negatively impact its GDP growth. Economists worldwide recently lowered their forecasts for China's expected GDP growth in 2022.
On April 1, economists at Morgan Stanley slashed their full-year forecast of China's 2022 economic growth to 4.6 percent from the previous 5.1 percent, citing the country's ongoing Omicron variant outbreak and its "strict adherence" to a zero-tolerance policy on COVID-19, according to Bloomberg News.
Morgan Stanley pointed to the low overall third-dose vaccination rates in China as a potential reason for the regime's insistence on lockdowns, adding that they may impose "stricter lockdowns if necessary."
The experts said that China's zero-COVID approach may last until the first half of 2023 in the worst-case scenario and that "recurring lockdowns could result in more severe supply chain disruptions and [lowering its GDP growth to] merely 4 percent."
According to the median forecast of 36 economists polled by Reuters on March 30, China's factory activity will likely shrink due to its mass testing and activity controls amid its worst COVID resurgence since early 2020.
The report said that China's official manufacturing Purchasing Managers' Index (PMI) is expected to drop to 49.9 for March, the lowest reading in five months, and down from February's 50.2.
Since March 28, the Chinese regime imposed a citywide lockdown on Shanghai's 26 million population, with no signs of ending the lockdowns.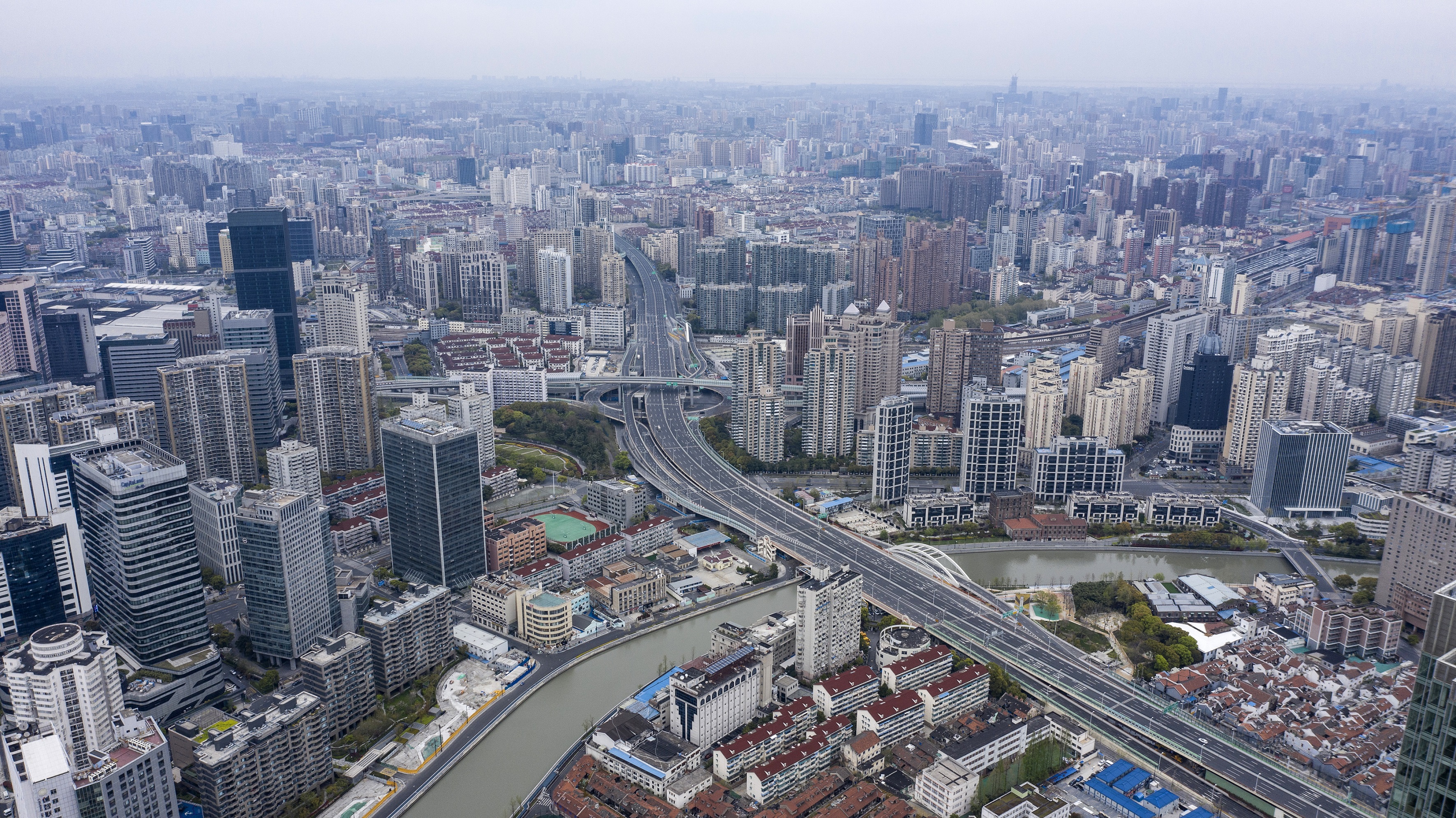 The Shanghai Disneyland theme park closed its doors, and U.S. automaker Tesla suspended production at its Shanghai factory.
According to Zheng Michael Song, an economics professor at the Chinese University of Hong Kong, a full-scale lockdown on Shanghai, China's financial hub, is likely to cost the economy a minimum of 190 billion yuan (about $29.8 billion) in two weeks, or 2 percent of GDP.
Song said the cost could reach 295 billion yuan (about $63 billion), or 3.1 percent of GDP if one-tenth of China's cities are locked down for two weeks.
China CDC's Chief Epidemiologist Wu Zunyou said that the dominant strain of COVID-19 in China is OmicronBA.2.
Wu said a study showed that OmicronBA.1 spreads 77 percent faster than the Delta strain. Meanwhile, BA.2 spreads 66 percent faster than BA.1. Thus, posing a considerable challenge to China CDC.
Lu Ting, Chief China Economist at Nomura Holdings, a Japan-based financial service firm, said that China is unlikely to achieve its growth target of 5.5 percent GDP this year due to its pursuit of a dynamic clearing policy and the rising costs of goods, according to the Chinese edition of BBC News.
The report also said that Singapore's United Overseas Bank (UOB) lowered its forecast of China's 2022 GDP growth to 4.9 percent and projected 2 percent inflation. The bank's report said the rising energy and raw material prices would reduce the consumer demands from China both domestically and externally, a consequence of its large-scale city closures.
In a Jordan Times editorial, a former chief economist at the Asian Development Bank, Wei Shang-Jin, said the Russia-Ukraine conflict and an expected series of interest-rate increases by the U.S. Federal Reserve this year have made the external environment much less favorable for China's GDP growth.
According to the article, the Organisation for Economic Co-operation and Development (OECD) estimates that the recent spike in energy and food prices triggered by the Russia-Ukraine conflict will reduce global GDP growth by more than one percentage point. And given that China is a big importer of oil, gas, wheat, and other commodities, its growth could slow by a similar amount.
Wei said China's domestic factors have added to the downward pressure on its 2022 economic growth. For example, its leverage restrictions have created a small recession in the real-estate sector, which has spilled over to related industries such as steel, cement, home electronics, and furniture.