Ex-US Marine Pilot Faces Conspiracy Charges Over Chinese Pilot Training
A former U.S.-military pilot who was arrested in Australia in October is facing conspiracy charges over allegations he unlawfully exported defense services to China.
Former fighter pilot Daniel Edmund Duggan is facing charges of conspiracy to unlawfully export defense services to China and violating the U.S. Arms Export Control Act, according to a 2017 indictment that was unsealed by a U.S. district court in Washington on Dec. 9, Reuters reported.
Duggan, who holds both American and Australian citizenship, was arrested on Oct. 21 in the regional city of Orange in New South Wales and has been held in one of the state's maximum security jails in Goulbourn.
It is expected he will appear in court in Sydney in the next week as the U.S. government has until Dec. 20 to lodge an extradition request for Duggan under a bilateral treaty with Australia.
United States authorities allege that Duggan broke U.S. arms control laws by training Chinese military pilots to land on aircraft carriers on three separate occasions in 2010 and 2012.
The indictment also lists three unnamed co-conspirators from the UK, South Africa, and China, who it alleges were executives of a "test flying academy based in South Africa with a presence in the PRC," and a Chinese national who acquired military information for the Chinese military.
"Duggan provided military training to PRC (People's Republic of China) pilots" through a South African flight school on three occasions in 2010 and 2012, the indictment said, Reuters reported.
It further alleged that Duggan was contracted by the unnamed Chinese national to provide services to a Chinese Communist Party state-owned enterprise and provide evaluations of trainee pilots in the People's Liberation Army, test naval aviation-related equipment, and provide instruction on tactics related to landing aircraft on aircraft carriers.
According to the indictment, all former military personnel who wish to provide foreign nations with military training must seek authorization from the U.S. government. The U.S. State Department noted in the court papers that they had informed Duggan of this requirement in an email in 2008.
Ex-Pilot Allegedly Violated US Arms Embargo on China
Duggan is also alleged to have violated an arms embargo imposed on China by the United States, of providing aviation services in China in 2010, and providing an assessment of China's aircraft carrier training with a T-2 Buckeye aircraft being purchased from a U.S. aircraft dealer for this training.
The aircraft was later exported out of the country after false information was provided to the U.S. government.
Duggan also faces additional charges of conspiracy to defraud the United States by conspiracy to unlawfully export defense services to China, conspiracy to launder money, and two counts of violating the arms export control act and international traffic in arms regulations.
Prior to his arrest, Duggan, who is a father of six school-aged children, operated an adventure flight company in Australia called Top Gun Australia, before working as an aviation consultant in Qingdao, China, from 2015–2022, according to his LinkedIn profile.
He is listed on Top Gun Australia's website as the chief pilot and managing director, with his biography stating that he served in the Persian Gulf during operations in Kuwait and spent time in the Spanish Navy, where he flew a range of military aircraft, including the AV-8B Harrier "Jump Jet," T2C Buckeye, A4J "Skyhawk," Hawk, and Mig29.
He is also said to have worked as a senior tactical instructor for weapons and tactics, air combat, and low-altitude flying.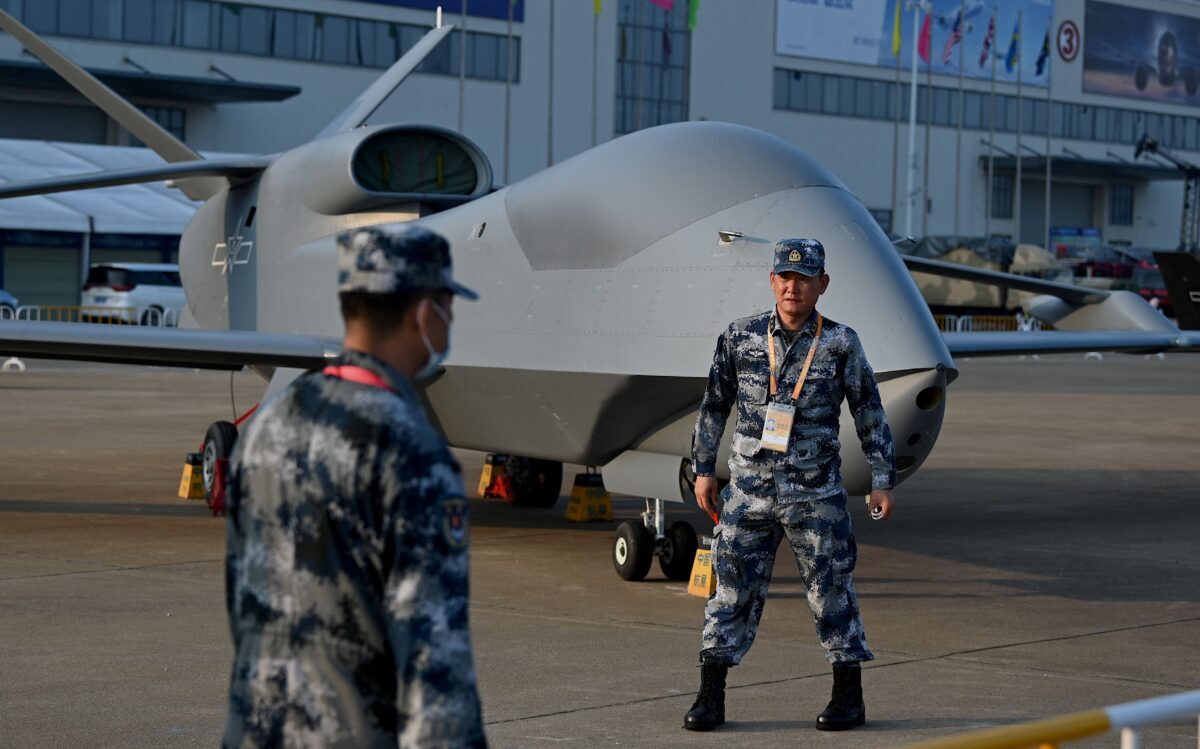 Family Launch Petition to Stop Extradition
Duggan's wife, Saffrine Duggan, has launched an online petition to free her husband and stop his potential extradition to the United States.
She alleges that Duggan has been caught up in a politically motivated case that was part of the United States' now-disgraced "China Initiative," which has been criticized by the United States Congress, academia, civil rights groups, and Asian American communities.
"Daniel has been caught in a geo-political storm for working in China, doing work that has been done there for decades by Western, African and European pilots for decades with the full knowledge of these governments," she said.
"Daniel is away from his children, his beloved family, friends and community because of an obviously politically motivated case based on a 2017 indictment that was part of the United States now disgraced "China Initiative". This initiative has been widely criticised by members of the United States Congress, academia, civil rights groups, and Asian American communities as racial profiling and fundamentally discriminatory. "
She is calling on Australia's Attorney-General, Mark Dreyfus, to immediately release Duggan, given what she called the politically motivated case against him in the United States, and to stop an injustice to an Australian citizen with a home, a wife, six children, and life in Australia.
UK Warned of Chinese Recruitment
The unsealing of the charges against Duggan comes after the UK's Ministry of Defence (MOD) issued an intelligence alert after up to 31 former UK military pilots were believed to have been recruited by the Chinese regime to train members of the PLA in the use of fast jets—like the Typhoon, Jaguar, Harrier, and Tornado—in South Africa.
It is thought that the Chinese regime's recruitment drive was designed to help PLA fighter pilots understand how Western forces operate, which could be crucial in any conflict between the West and China.
UK Armed Forces Minister James Heappey said the British government would be looking to introduce new laws that would ensure retired defense members did not pass on intelligence to countries in the future.
"It certainly doesn't match my understanding of service of our nation—even in retirement—to then go and work with a foreign power, especially one that challenges the UK interest so keenly," he told BBC Radio 4's "Today" program.
Meanwhile, an MOD spokesperson said, "We are taking decisive steps to stop Chinese recruitment schemes attempting to headhunt serving and former UK armed forces pilots to train People's Liberation Army personnel in the People's Republic of China."
"All serving and former personnel are already subject to the Official Secrets Act, and we are reviewing the use of confidentiality contracts and non-disclosure agreements across defence, while the new National Security Bill will create additional tools to tackle contemporary security challenges—including this one," the spokesperson said.
Meanwhile, Australian Defence Minister Richard Marles has launched an investigation into allegations that former Australian pilots had also been recruited.
In an email to The Epoch Times, Marles said that he had "asked the [defense] department to investigate these claims and come back to my office with clear advice on this matter."
"When our ADF personnel sign up to the Defence Force, they do so to serve their country, and we are deeply grateful of that," he said. "I would be deeply shocked and disturbed to hear that there were personnel who were being lured by a paycheck from a foreign state above serving their own country."