For Sanctity of Life, 'Move the 2022 Games,' Olympian Once Arrested in Beijing Says
'The IOC hasn't learned anything. They trust the CCP too much.'
When an Australian Olympian ran into Tiananmen Square in Beijing in 2002 waving a 1964 Tokyo Olympic banner with the words "truthfulness, compassion, tolerance" written on it as a stand against human rights abuses in China, she already knew that the communist country had been awarded the 2008 Summer Olympics.
Five years later, in 2007, she traveled the world in the lead-up to the Games as an ambassador for the Global Human Rights Torch Relay (GHRTR)—with the slogan, "Olympics and crimes against humanity cannot coexist in China." She never expected that eight years later, in 2015, China would be awarded that privilege yet again; this time, to host the 2022 Winter Olympics.
Former Olympic swimmer Jan Becker, from Melbourne, Australia, now aged 76, swam the 100-meter freestyle relay in Tokyo at the '64 Olympics and won the silver medal.
Her protest in Tiananmen Square—where she was arrested, interrogated, and deported along with several other Australians—was a major event at the beginning of her decades-long journey in speaking out about the persecution of faith by the Chinese Communist Party (CCP). She returned home to see the media headlines: "Olympian Arrested in China."
Just move the Olympics. With human rights, what they've done is just absolutely atrocious. The CCP is so anti-Divine … The International Olympic Committee hasn't learned anything.
— Former Olympic swimmer Jan Becker
"When I saw what they were doing, when they were killing people and taking their organs, I just had to stand up," Becker told The Epoch Times. "That's why I went to Tiananmen Square, because I wanted to get the news out to the world and to let the Chinese people know that the Western world was aware of what they were going through and that we were supporting them.
"I wanted the CCP to know there was an Olympian there, that that was connected⁠—the Olympics."
Believing in "a connection" between the Olympics and "faith in the Divine," yet seeing no ceasing of the CCP's ongoing persecution of faith, including of Christians, Tibetans, Buddhists, Falun Gong, and more recently of Uyghurs, Becker is urging for a complete move of the 2022 Games away from China.
"I would prefer to see a complete move of the Games, not boycott China, just move the Olympics," Becker said. "With human rights, what they've done is just absolutely atrocious, what they've done to Falun Gong practitioners, selling their organs around the world. They don't believe in any faith. The CCP is so anti-Divine, against people who practice looking up to their God or their divinity.
"So many athletes actually look to the heavens. They do believe in God, they do believe in the Divine, and it must have a connection." But as for the CCP, "they certainly wouldn't dedicate anything to faith or religion," Becker said.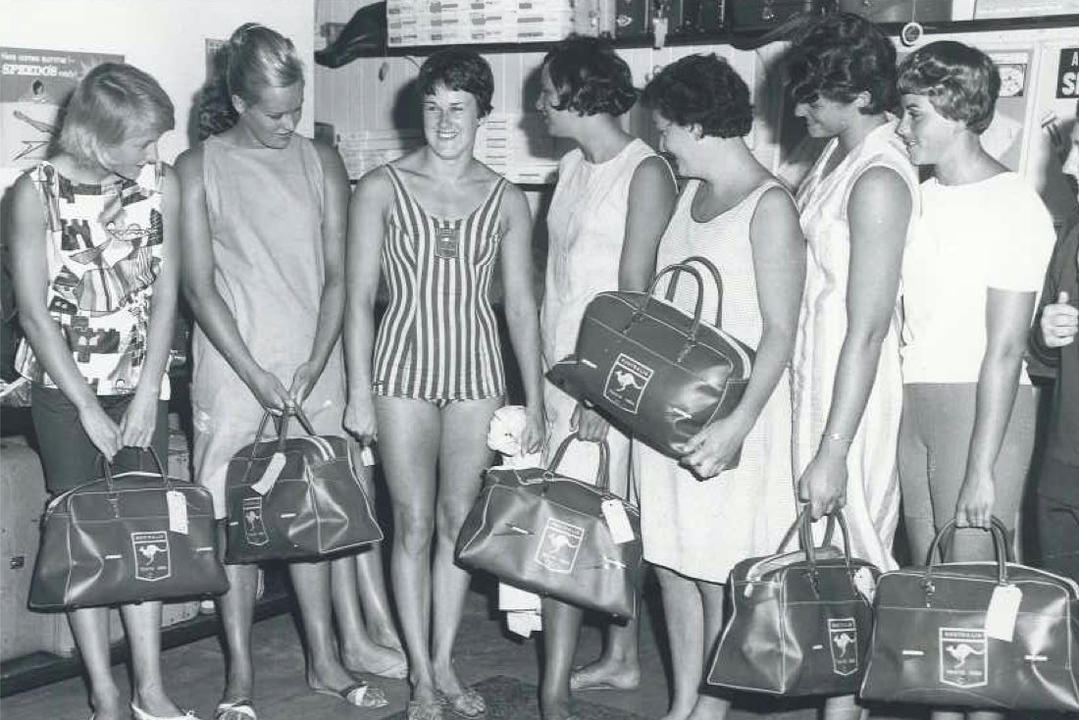 A 22-Year Human Rights Advocacy Journey
Besides being an Olympian, Becker has taught and coached swimming for 20 years, worked as a consultant for 8 years, and was a human resource manager for 22 years before finally retiring in 2014.
But rather than slowing down, Becker, a mother-of-three and grandmother-of-eight, shifted much of her freed-up time into what she'd been doing in her spare time outside of her full-time job since 1999—raising awareness of the grave human rights violations in China, predominantly, of the persecution, torture, and organ harvesting of Falun Gong practitioners.
"I've always given 100 percent of myself to any job, my family, and do everything to the best of my ability. And that's what I'm doing now," she said.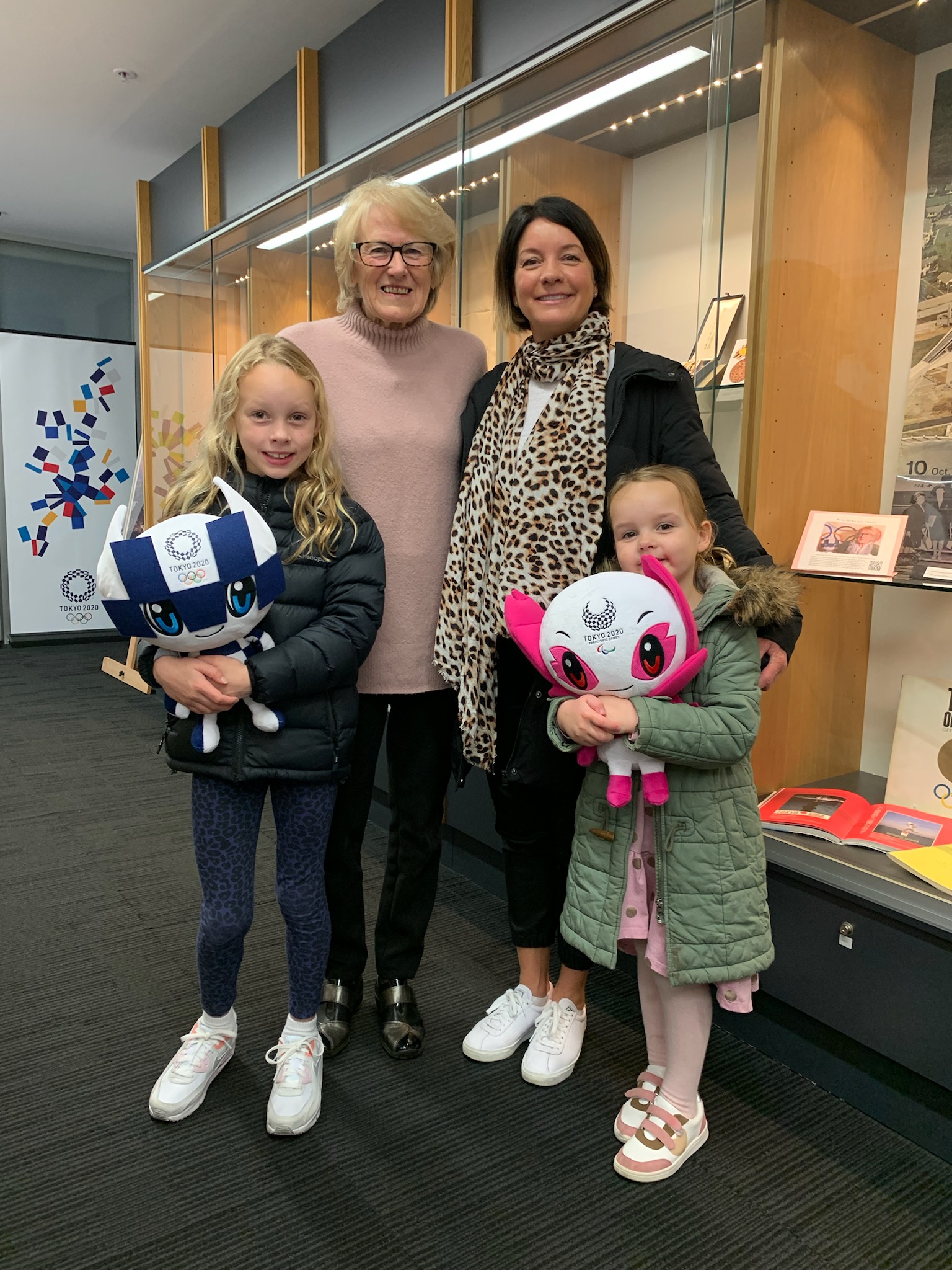 Talking about what led her to defend human rights in China, Becker said it's the CCP's ongoing persecution of her faith: Falun Gong.

Searching for a cure for an illness at 54, Becker was introduced to the spiritual practice in February 1999. A self-cultivation practice of mind and body incorporating meditative exercises and moral teachings based on the principles of "truthfulness, compassion, and tolerance," Falun Gong (or Falun Dafa) was practiced by 70 million to 100 million people in China before the CCP launched a persecution campaign in July 1999 in an attempt to eradicate the practice.
"I had been suffering probably for five or six years with a terminal illness, and I tried a whole lot of different things and nothing seemed to work," she said. "And then someone told me about Falun Gong. I could see after reading the book that this would be really good for me to do. It was a spiritual journey."
Besides the health benefits, Becker said that after 22 years of having taken up the practice, it has made her a better person. "I learned I had to be compassionate. That was the main thing I had to learn. And I have become a better person for it. It's quite amazing," she said.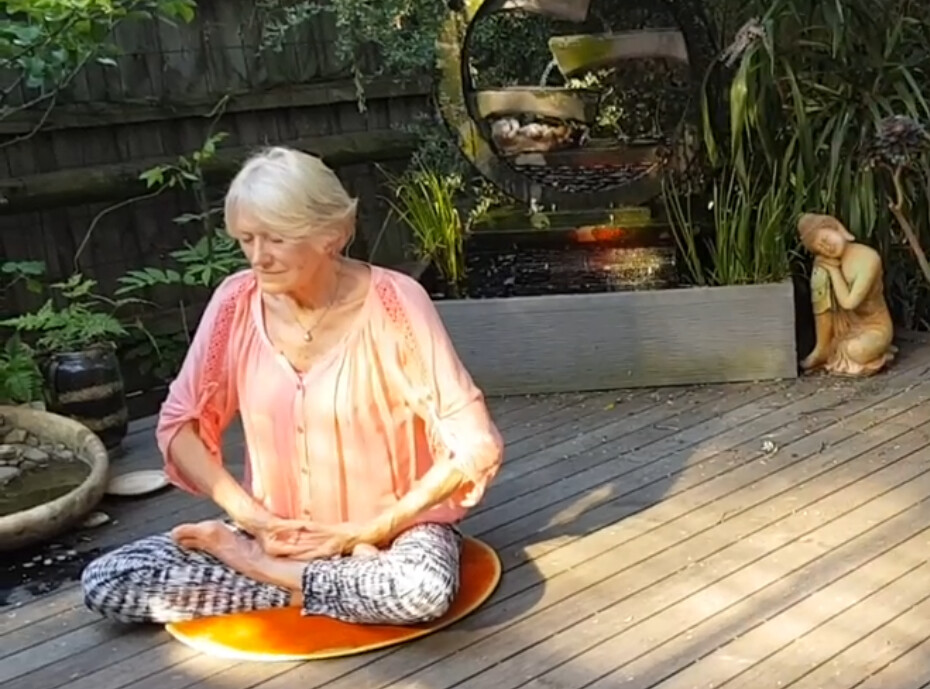 After only five months of Becker having taken up the practice, however, the CCP's persecution in China was launched.
By 2002, the reports of arrests, torture, and deaths of her fellow Chinese practitioners prompted her and some other Australian practitioners to go to China to stage a peaceful protest in Tiananmen Square to request the communist regime to end the persecution.
"I went to Tiananmen Square with a group of other Australians," she said. "I took a 1964 Olympic banner, and I had a Falun Gong emblem painted on it—on ⁠the Japanese red circle⁠—and the words 'truthfulness, compassion, tolerance,' and I ran into Tiananmen Square."
Becker said she was determined to make an impact and wasn't scared of going, despite knowing that thousands of Chinese practitioners who had already protested in the Square before her were arrested, often tortured, and some even lost their lives.
"I never had any fear about going. I knew I was going, I was doing it, and I was coming home," said Becker, whose story of going to Tiananmen was documented in the 2020 film "Protest at Heaven's Gate."
"Being an Olympian gave me a platform to be able to go out. That's why I went to Tiananmen Square, because I wanted to get the news out to the world. The main thing was to let the CCP know that there was an Olympian in that. And also, make people around the world take a bit more notice of what was happening."
Becker was arrested on that day, March 7, 2002, along with eight other Australians, not more than 30 seconds after running into the Square with her Olympic banner. She was questioned for 5 1/2 hours before being detained overnight and deported the next day, blacklisted from ever returning.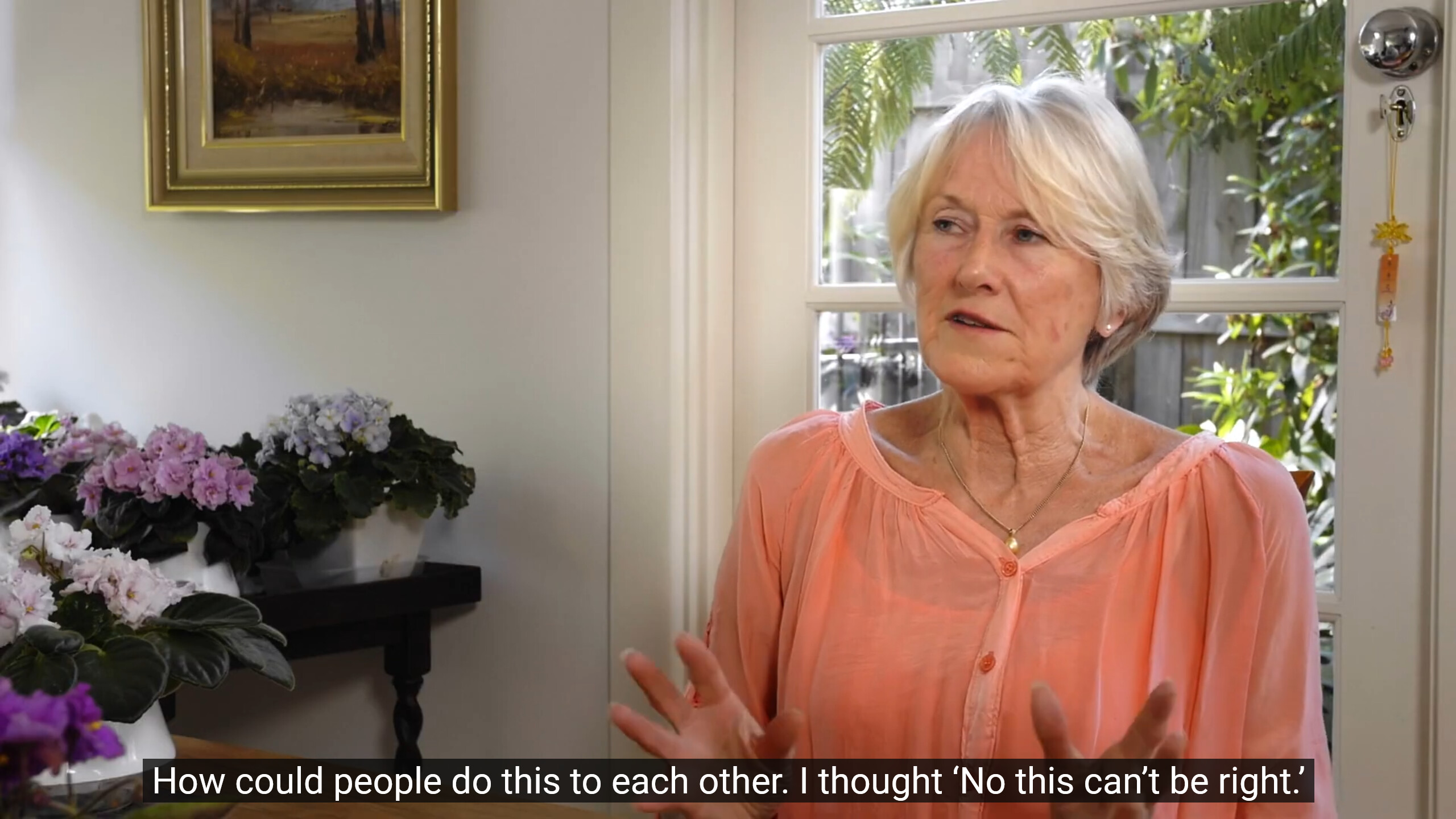 "They wanted to know where my Falun Gong books were, where my tapes were." Becker said. "I said 'they're in my head and in my heart, I don't need to bring them here.' And they came in waving a glove, wanting to do a body search. They asked me to get undressed. I got down to my bra and knickers, and I said, you want me to get them off too?
"I remember telling the policeman that was interviewing me that they need to get out to see the world more, that 'it's not like this' outside China. The world is not like what China was like. Everywhere I went in China, I was watched. They followed us down the street with phones. That's why the Chinese people are so scared, they're scared to do anything."
The harassment didn't stop there, either, Becker said. It extended beyond China's walls to include threats to get her to stop speaking out to media only days after she'd returned home to Australia and had already told her story to various news outlets. About two or three days after being back home, she had left her house for the day, and when she returned, she found that the front door had been knocked down, "totally kicked off its hinges."
"They'd placed a pitchfork on my bed, as if to scare me," she said, referring to who she describes as "CCP agents" living outside China. Becker reported the incident to the police.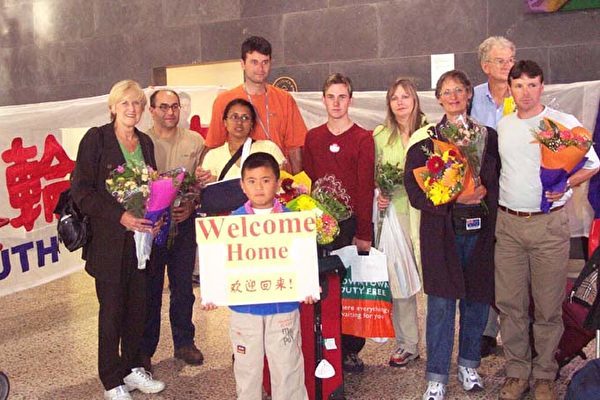 By the time of the 2008 Beijing Olympics approaching, to raise awareness and call for a boycott of the Games, a coalition of China human rights advocates launched their human rights torch relay and asked Becker to serve as the GHRTR Australian ambassador. The relay kicked off in Athens, Greece, on Aug. 9, 2007, and made its way through over 100 cities in more than 30 countries throughout Europe, America, Asia, and Australia.
While the CCP was touring its Olympic torch around the world, Becker was carrying its counterpart, the "human rights torch," in its own separate international tour, including relaying it through 67 towns and suburbs in her home state, Victoria, in Australia.
"I had to stand up," she said. "Lots of people were involved. In many towns, there were mayors, MPs, media, faith leaders, school groups, and human rights advocates; there were lots of reports and lots of things that happened with that torch relay."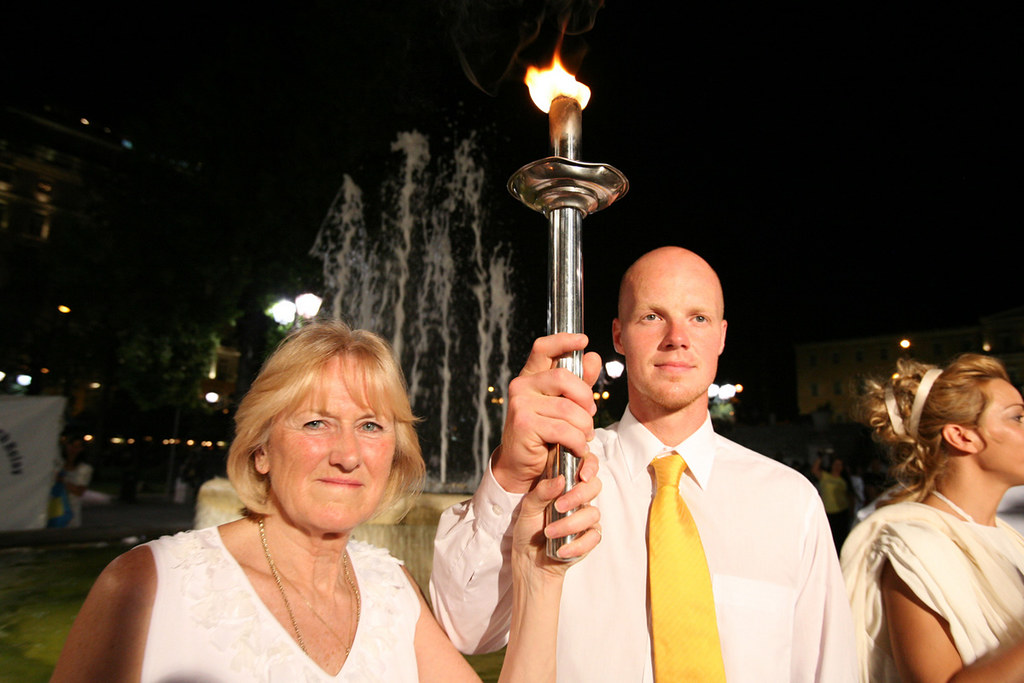 '2022 Olympics Should Be Moved'
In referring to the March 2020 final judgment of the China Tribunal, a London-based people's tribunal, Becker said that after thorough investigations, chair of the tribunal Sir Geoffrey Nice QC and a seven-member panel summarized that "any government, organization, or individual who interacts with China should recognize they are 'interacting with a criminal state.'"
The tribunal stated in its judgment that "Commission of Crimes Against Humanity against the Falun Gong and Uyghurs has been proved beyond reasonable doubt," and that the investigations led to the tribunal's "unavoidable final conclusion that forced organ harvesting has been committed for years throughout China on a significant scale."
"Therefore, I'm calling that the 2022 Olympics should be moved," Becker said. "And I believe that the sanctity of life and respect for human beings takes precedence over any sporting event—even the Olympics."
Although lawmakers in the United States, Canada, Europe, and recently Australia, have called for a diplomatic boycott of the Beijing 2022 Winter Olympics, Becker says she doesn't believe it will solve the issue, because the CCP no longer cares about pleasing diplomats, so "that's not going to make them lose anything," nor stop their human rights abuses.
"I don't think China will care at all if the diplomats don't go," she said. "You've just got to look at how they're treating Australia at the moment, look how many things they've taken off Australia; they don't really care about the politicians or the diplomats that much anymore. I think they've got to move the 2022 Games, they've got to push to move them."
Becker, who currently has commemorative items on display at the "Memories of Tokyo 1964" exhibition at the Consulate-General of Japan in Melbourne, said that, even if the Games have to be delayed, which "can be done as we saw for Tokyo 2020," a complete move away from China is achievable.
"There's plenty of countries that could do it," she said. "Plenty of European countries that have got the infrastructure set up. If they need to get things together, we could put it off a year, but I'm sure there will be European countries that would take it on."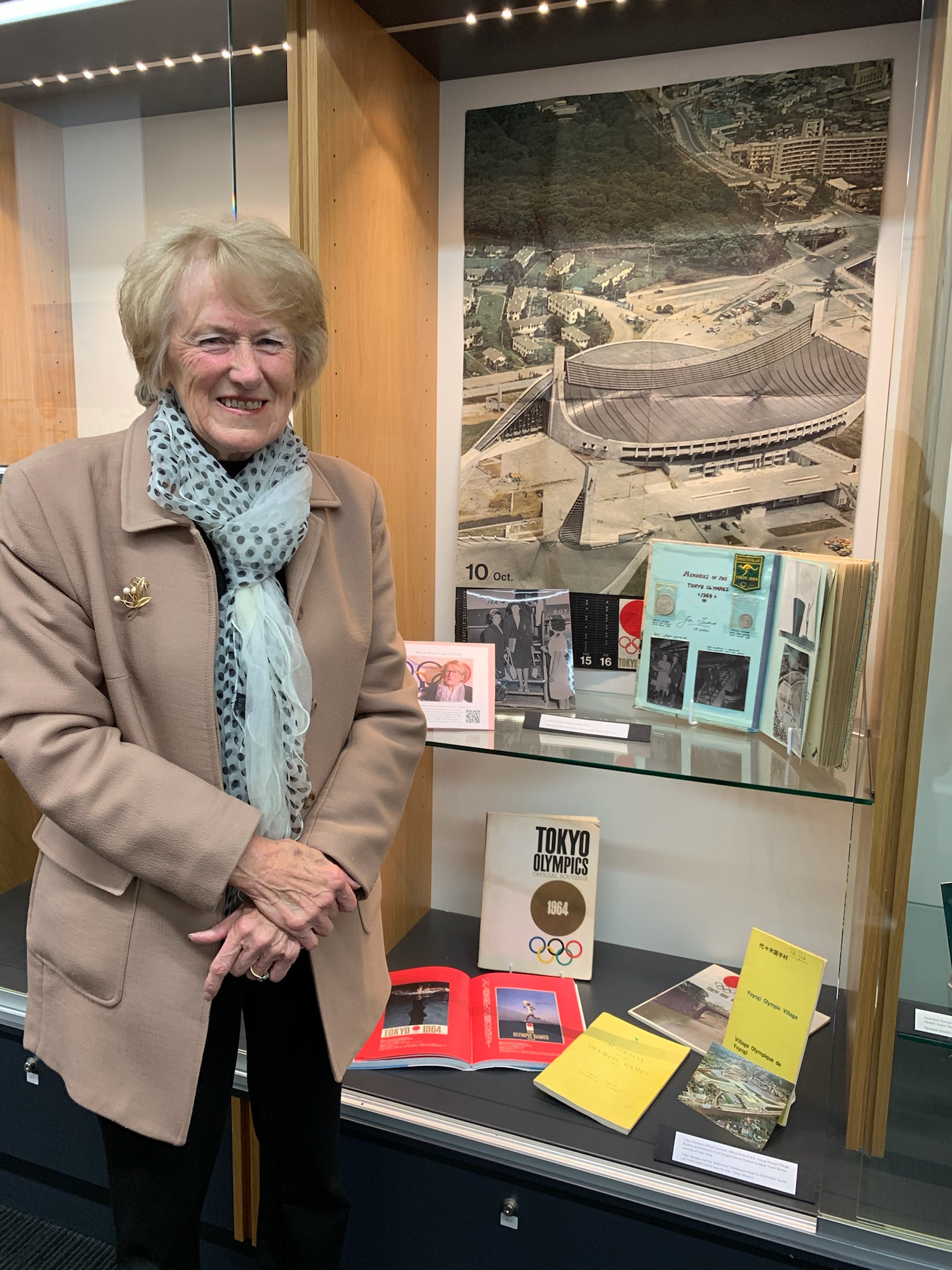 Becker said that expecting any kind of boycott by athletes is not a realistic solution either. Shifting the burden to athletes who've "put in 110 percent" would not be a fair or reasonable expectation; she said the burden lies with the International Olympic Committee (IOC).
"This may be their only opportunity, one opportunity to go to an Olympics," Becker said of the athletes. "It's very hard to ask them to walk away from that. Administrators and the IOC should have made the right choices, it shouldn't involve the athletes having to make this decision at all."
The IOC 'Stands Alone'
In 2001, when the IOC awarded the 2008 Games to China, as a former Olympian still in good relations with the Australian Olympic Committee (AOC), Becker raised with them directly the seriousness of the communist regime's "horrible" human rights record.
Later in 2007, while touring the world as Australian ambassador for the GHRTR, she implored them to ask the IOC to move the Olympics to Athens.
Becker said that, at the time, they had taken up a collection of petitions to move the 2008 Beijing Olympics. And John Coates, the now-vice president of the IOC, who was then a member of the IOC and the AOC, had forwarded those to the then-president of the IOC. "He guaranteed me that they got those petitions. So he reported how I felt. He's supportive," she said.
Even when China was still being considered as a contender for hosting the 2008 Olympics, Becker managed to raise her concerns with then-vice president of the IOC Kevan Gosper in-person at an Olympic function they both attended in November 2000. His response was that he believed the CCP would surely change.
"He told me the CCP would improve. I assured him at the time, they wouldn't," Becker said. "It's interesting that they don't learn, the IOC hasn't really learned what the CCP's about. In 2001, they were awarded those Games; It's 20 years down the track, and they're still doing the same thing today."
Referring to the recent Hong Kong issue, suppression of Uyghurs, and the CCP's recent intrusion activities in Taiwan, Becker called these all "new human rights abuses." "These are new things after they were awarded the Olympics. The IOC hasn't learned anything. They trust the CCP too much," she said. "The CCP have just done exactly what they want to do afterward."
Becker applauds the members of the Inter-Parliamentary Alliance on China (IPAC) who have coordinated legislative actions on the Beijing 2022 Winter Olympics, saying they're "politicians who have a good heart and understand the human rights issues." She said, however, that presidents and prime ministers are not likely to get involved.
"The IOC is a very strong organization. It stands alone, away from politics," she said. "That's why those politicians don't want to get involved. They know that it stands alone. So it's up to the people to try to talk to the International Olympic Committee, the Australian Olympic Committee, people involved at that level are the people we have to get to.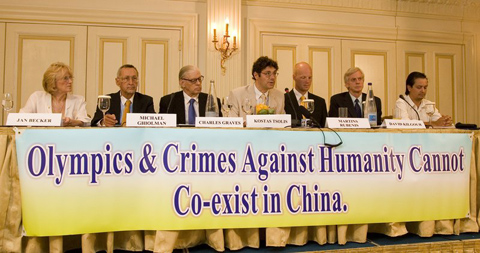 'It's Up to the People'
Becker said citizens around the world who are concerned about Beijing hosting the Olympics can find and sign an existing petition to the IOC, or start a new one. "I think they can all sign a petition," she said. "Stand up where they can, show China⁠. We've seen that China can't be trusted, even with the COVID situation. I think people are really waking up to how it is."
In getting the Games moved, Becker said the world shouldn't rely solely on "people at a high level of government." "I think individual people can make it happen more, and as the groundswell happens, they then might come onboard," she said.
Speaking about corporate sponsors dumping money into the Beijing Games—dubbed the "Genocide Olympics" by critics—Becker said corporations "will do anything for money." "Corporations need to be talked to because they've supported the Olympics forever and ever, it's going to be a difficult one to move them on that, but we have to try," she said.
Various human rights abuses were reported to have happened during the 2008 Beijing Olympics: Elderly people being thrown out of their homes and made homeless to make way for the Olympic village, and dissidents being rounded up en masse by the CCP and imprisoned out of fear they might expose the CCP's crimes to overseas visitors.
"We spoke about all these things in 2008," she said. "I don't know that many people listened as much as they should have, otherwise we wouldn't be in this situation. I guess we have to go through it all over again."
In predicting that "they'll do it again," Becker said those previous abuses by the CCP need to be brought back to the world's attention because, "once again, they'll make sure that anyone who doesn't suit the commitment of the Party, the CCP, will be pushed out of town so no one can see them."
Future of China, CCP, and Communism
When asked her thoughts about a communist country hosting the Olympics, and what she holds out for the future of China, Becker said: "I don't believe in communism or socialism. I think it's really bad for the world, you can see what's happening⁠—people don't have any thoughts, they can't think for themselves, it's just a terrible way of living."
Becker said she'd like "to see the CCP collapse" and for freedom to be returned to the Chinese people. "It will be a better world for the Chinese people eventually. And I hope it's sooner than later," she said.
Seeing communism as a threat to the world, Becker said from her own experience that "we would not want to be ruled by the CCP." But despite what may appear to be grim prospects with how far the CCP have already infiltrated the West, she maintains hope that the citizens of Western countries will fight to gain their dwindling sovereignty back.
"Even just in Australia⁠—and it's happening in America and other countries as well⁠—the people are waking up; they're realizing what the CCP is really all about, and how much they want to control everything," she said. "People can now see through it."
As for whether China will remain the host nation of the 2022 Winter Olympics, Becker believes that it "wouldn't be good for the Olympic movement."
"They're putting themselves in a really difficult situation if they let China host the 2022 Olympics. They should have learned from the last one, and from the empty stalls in Tokyo. They may never go on. It may not keep going if we can't take that away from the CCP," she said.
"It's wrong, it's just wrong for them to have it."
Arshdeep Sarao contributed to this report.