Hong Kong Police Force Adopts Chinese-Style Foot Drills, Identifying With the CCP Army
The autonomous region's Hong Kong disciplined forces will be removing its previous British-style training, with the Fire Services Department and the Police Force switching to the Chinese Communist Party's (CCP) military-style foot drills on Jan. 24 and July 1 respectively.
A Jan. 12 publication released by the Hong Kong Police Force said the senior management of the police force has decided to switch to the Chinese army's foot drill from July 1, except for various ceremonial rituals and closing ceremonies, and officers of all ranks must also observe the military salute used by the Chinese army on a daily basis.
Hong Kong Fire Services Department also announced on Jan. 13, it will wholly follow the CCP's military-style foot drills from Jan. 24 in daily ceremonies and occasions. Switching to adopt CCP military foot drills can "raise service members' sense of identification with and pride in the country." The department said in its 2021 year-end review.
According to Wen Wei Po, a pro-Beijing Hong Kong-based media, on Jan. 13, the Hong Kong Police College launched an e-learning course on Chinese-style foot drills on Dec. 30, 2021. Hong Kong Tsuen Wan Police District held a training session on Dec. 16, 2021, at the district's elementary school, where 36 principals and teachers from the district's primary and secondary schools were briefed on the process of the Chinese-style flag-raising ceremony.
Police forces in Hong Kong had been using the British style training since it was initially established in 1844.
However, according to Hong Kong local media, on March 11, 2021, the CCP army visited the Hong Kong Police Force to teach Chinese-style foot drills, and all five major disciplined forces were present to receive training. One month later on April 15, during Hong Kong National Security Education Day, several disciplined forces performed the Chinese-style drill in public.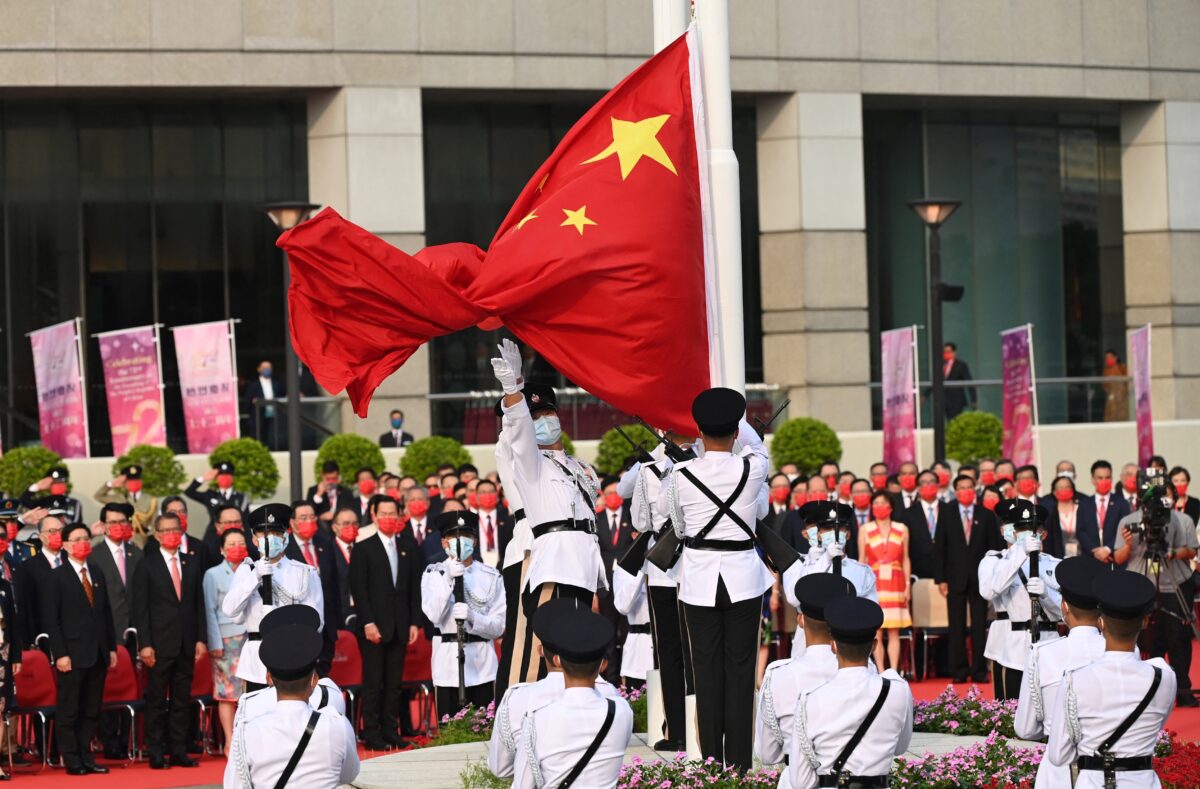 Hong Kong disciplinary forces have been trained by the CCP since 1997 saw the transfer of sovereignty from the British to China. The Chinese ruling Party has been arranging for Hong Kong disciplined forces to "go north to learn" for many years. Multiple senior police officers, including incumbent Secretary for Security Tang Ping-keung, Deputy Secretary Au Chi-kwong, Commissioner of Police Siu Chak-yee, and other deputy commissioners, have accepted CCP's training in Chinese Academy of Governance, which was merged into Central Party School in March 2018.
Tang Ping-keung also finished CCP's systematical training in Shanghai-based China Executive Leadership Academy, and Beijing-based People's Public Security University before he was appointed as the highest officer in the Hong Kong security department.
In late 2018, Deputy Secretary Au Chi-kwong led members of the Inter-departmental Counter Terrorism Unit, which Established in April 2018, to visit Xinjiang for five days.
These "training exchanges" have not only changed the thinking logic and ideology of Hong Kong police officers but also changed their specific methods and comprehensive of law enforcement, making them converge with the Chinese communist police.
China's anti-terrorism campaign in Xinjiang has placed millions of ethnic Uighurs and other minorities in political re-education camps. According to The New York Times, in 2017 and 2018, Xinjiang local courts sentenced 230,000 people to prison or other punishments.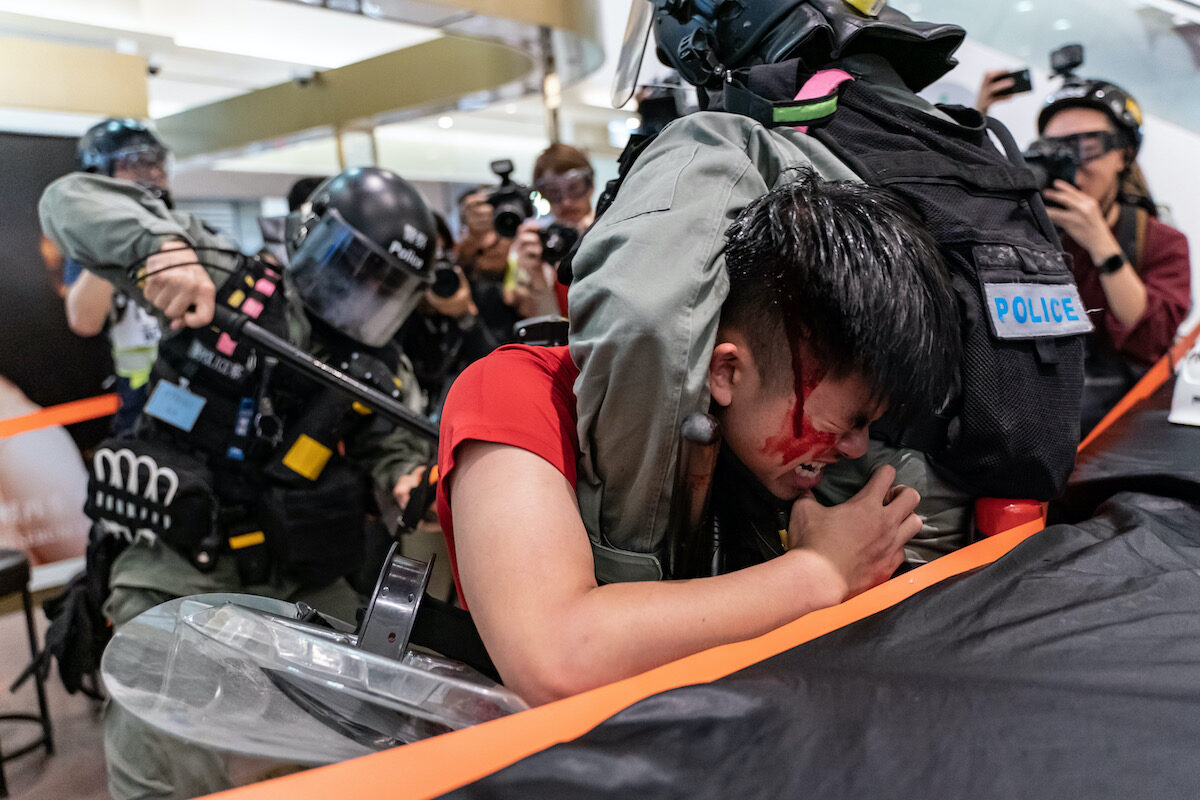 In 2019, when Hong Kongers protested the Anti-Extradition Law Amendment Bill, Hong Kong police arrested more than 10,200 people for rioting, illegal assembly, and other charges, South China Morning Post reported on April 9, 2021.
Hong Kong police used unprecedented violence during this time, differing from the past and promoting suspicions that China's army put on the uniform of the Hong Kong police to suppress the civilian demonstrations and blatantly beat unarmed civilians. Furthermore, many reporters filmed riot police speaking Mandarin at the suppression scene, while Hong Kong police have always spoken Cantonese, reported SET News in June 2019.
As the CCP tactics infiltrate Hong Kong's disciplined forces more and more, there is little difference between the two.
China's leader Xi Jinping mentioned Hong Kong in his speech at the 100th anniversary of CCP's founding on July 1, 2021, calling for the implementation of "comprehensive governance" and a "national security system" over Hong Kong, BBC reported on July 1, 2021.