Northeastern Chinese Province Warns of Worsening Power Shortages in Energy Crisis
The northeastern Chinese province of Liaoning imposed curbs on electricity use on Monday, marking the fifth power shortage alert in two weeks.
Authorities in Liaoning issued the province's second-highest alert level for power shortages, warning that the shortfall could reach 4.74 gigawatts (GW). The Liaoning Provincial Industry and Information Department said in a notice that the curbs on power use started from 6 a.m. local time.
The latest blackout comes only two days after an earlier alert when power shortages reached 4.62 GW, the state-backed news agency Chinanews reported.
As part of that, the authorities said they have decided to suspend power supplies to the energy-intensive cement industry, adding it will persist for at least 15 days, a notice dated Oct. 8 read.
The province also issued level-two alerts for each of the last three days of September, when the daily power supply gap reached as much as 5.4 GW.
The power crisis in China has led to electricity rationing in 16 out of 31 provinces, ranging from the industrial hub Guangdong in the south to the northeast rustbelt of Liaoning. Electricity cuts first occurred in some eastern regions last December, but the frequency has rapidly increased over the past several months.
No Advance Warnings
Officials in Liaoning reportedly implemented their mandated power rationing measures without advance warnings, which has brought disruptions to the daily lives of tens of millions of people. Angry and confused residents have complained via social media about traffic lights being turned off, weak network signals, and a lack of heating.
As winter approaches, the cooling temperature in northern China exacerbates power demand and puts more strain on grids. The authorities have been scrambling to source more coal which generates more than 70 percent of electricity in the region.
Liaoning officials signed contracts with China's top coal-producing Shanxi Province at the end of September to secure coal supplies for the fourth quarter. However, a week-long torrential rain forced Shanxi to shut down 60 coal mines as of Oct. 8, raising doubts about coal production capacity.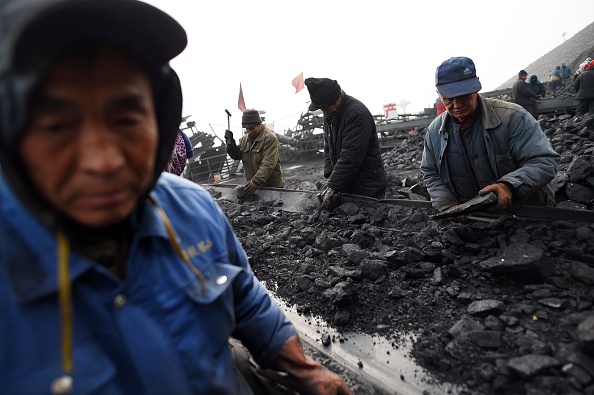 On Oct. 10, Inner Mongolia, China's second top coal region, said it would boost production and prioritize supplying coal to power plants in 18 provinces, including Liaoning, state media Xinhua reported.
The report mentioned that Ordos city, the provincial capital of Inner Mongolia, has promised to produce over 100 million tonnes of coal for the fourth quarter, with over two-thirds of the production to be supplied to other provinces.
The recent attempts underscore challenges facing Beijing as it has to balance the need for coal with its vow to address climate change.
China will "strictly control" coal-fired power generation projects and "strictly limit" the increase in coal consumption over its 14th Five-Year plan period from 2021-2025, said Vice Premier Han Zheng in a statement issued Monday. China is also making a phased reduction in consumption in the next five-year plan, Han added in the statement issued after environment and climate talks were held between China and the European Union.
Analysts have said the state's restrictive policies on coal consumption and emissions, causing the severe power crunch, have slowed industrial output and created troubles for global supply chains.
"China's electricity cuts will add to economic stresses, weighing on GDP growth for 2022," according to a report by Moody's Investors Service.
"And the risks to GDP forecasts could be larger as disruptions to production and supply chains feed through"
Reuters contributed to the report.