Shanghai residents are in their seventh week of lockdown restrictions, causing many of them to suffer mentally. A new survey has found that 40 percent of residents have shown signs of depression.
Chinese news portal NetEase released the survey on May 5 which revealed the psychological well-being of 1,021 Shanghai residents while under the city-wide lockdown.
The survey showed that the Shanghai residents' "Over-wrought/Discomposing Index" reached 3.7 in April, surpassing their average score of 3.42 during the initial stage of the COVID outbreak in early 2020, when the epicenter was in Wuhan. Their current anxiety index is 3.6.
Using Depression Rating Scale, a quantitative method, the survey concluded that since April, more than 40 percent of Shanghai residents have shown symptoms of depression, which is manifested as frequent feelings of lowness, hopelessness, and a lack of interest in anything.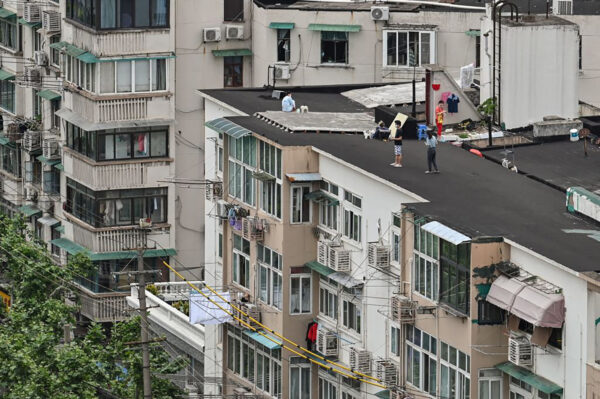 In addition, according to the Baidu Search Index, a big data-sharing platform revealing trends of selected keywords, the number of Shanghai residents searching for keywords such as "psychological consultation" on the Internet increased. In the past 30 days, the number of searches rose sharply by 2.5 fold compared with the same period last year.
The Epoch Times was able to reach Dr. Li, a Shanghai psychiatrist, who explained that a prolonged state of depression, panic, over-wrought, and uncertainty, will lead to a decline in stress resistance.
For Shanghai residents, these negative emotions are exacerbated because of the city-wide lockdown, Dr. Li said. Moreover, many people are out of work. Lacking a sense of self-recognition and worrying about the future are also major causes of depression, the doctor added.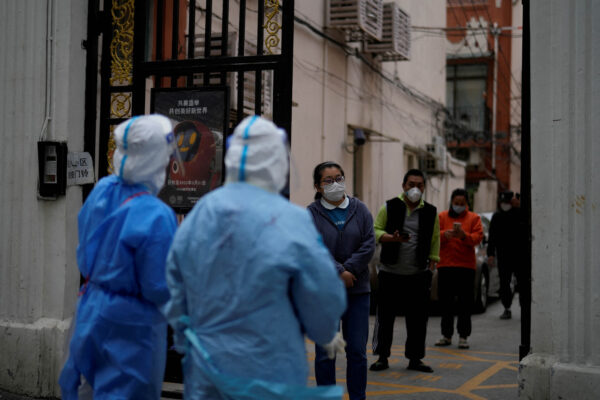 Zhu Ling (pseudonym), a resident of Shanghai's Putuo District, told The Epoch Times that the whole-city lockdown policy was shameless.
"Many people have car loans and home loans and need to raise their children. How can they live [if they can't go to work]?" Zhu said.
Zhu's sister told him that when she was waiting in line to take a COVID-19 test one day, she witnessed a man in his 40s crying loudly. The man said he has a family and he has to repay a car loan and a mortgage.
However, because of the pandemic, he only received half a month's payment in nearly three months.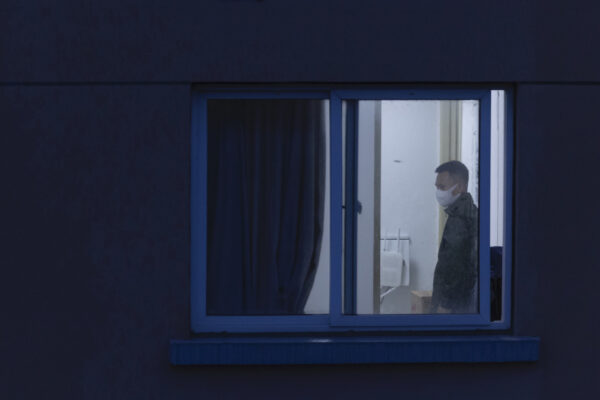 Zhu noted that many people lost their jobs during the pandemic and could not see hope in life. Some people's only hope is not to starve to death, and some have even jumped off the building to commit suicide when they couldn't stand it anymore.
"They have even reached this point," Zhu said.
"The Chinese Communist Party does not have the knowledge to govern a country, yet it is well versed in fooling the people. It never treats citizens as human beings," he said.
"Actually, what the party is afraid of is that there are strong-willed people, but there are very few such people in China. For today's Chinese, as long as he is given some food, he will never think of rebellion, and once the lockdown is lifted, he will be grateful [for the Chinese Communist Party] again," he said.
Zhu said he believes that the most crucial issue is that people should have righteous beliefs, know the meaning of life, and not panic in the face of various difficulties.
"Many Chinese people now believe in the Marxist-Leninist philosophy of struggle, and between people they can do anything vicious things. Some people stop at no evil, as there is no kindness in their heart," Zhu said.