Parliamentarians Express Support to Vote Anti-Forced Organ Harvesting Bill Into Law
A third reading debate on a Senate bill that seeks to fight forced organ harvesting began at the House of Commons on Dec. 5, with parliamentarians of major political stripes expressing their support to vote in favour of the bill before the Christmas break—which would pass the bill after nearly 15 years of legislative efforts.
Should it pass Parliament and receive royal assent Bill S-223, introduced by Sen. Salma Ataullahjan, would make it a criminal offence for a Canadian citizen or a permanent resident to go abroad to receive an organ taken from someone who did not give informed consent to the removal of the organ.
The proposed legislation, whose first iteration goes back to 2008, would also amend the Immigration and Refugee Protection Act to render a permanent resident or foreign national inadmissible to Canada if they engaged in activities relating to trafficking in human organs.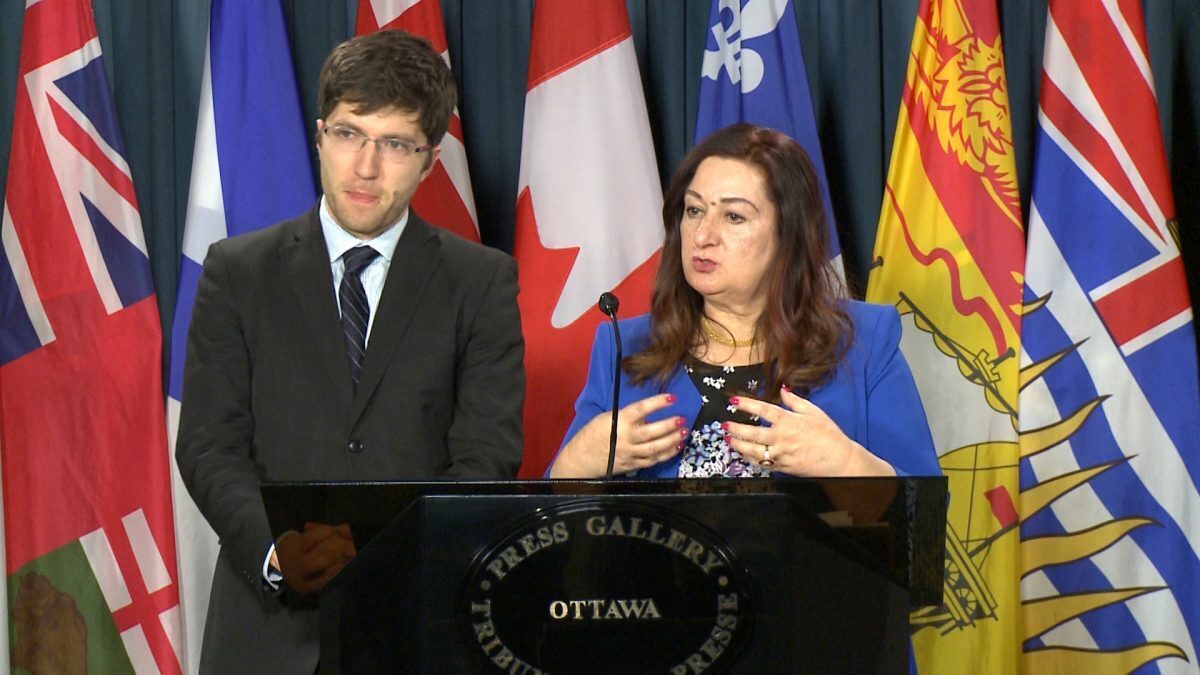 Liberal MP Sameer Zuberi, who was the second sponsor of the bill, said Bill S-223 is a critical piece of legislation that would "help us address a grave and serious human rights concern" and sends a "clear and strong signal that we as a country do not accept this."
Zuberi added that the current Criminal Code does not address criminality with regard to organ harvesting outside of Canada, which the bill aims to address.
"I want to acknowledge our collective commitment to ensuring that these important reforms become law," she said.
Zuberi also attributed the conceptualization of the bill—from its first iteration to its current form—to the work of David Matas, an international human rights lawyer, and the late David Kilgour, a former MP.
"Both [Kilgour and Matas] have done extensive research around Falun Gong, Falun Dafa practitioners. Both of whom have dedicated years to highlighting this particular issue around organ harvesting," the Liberal MP said.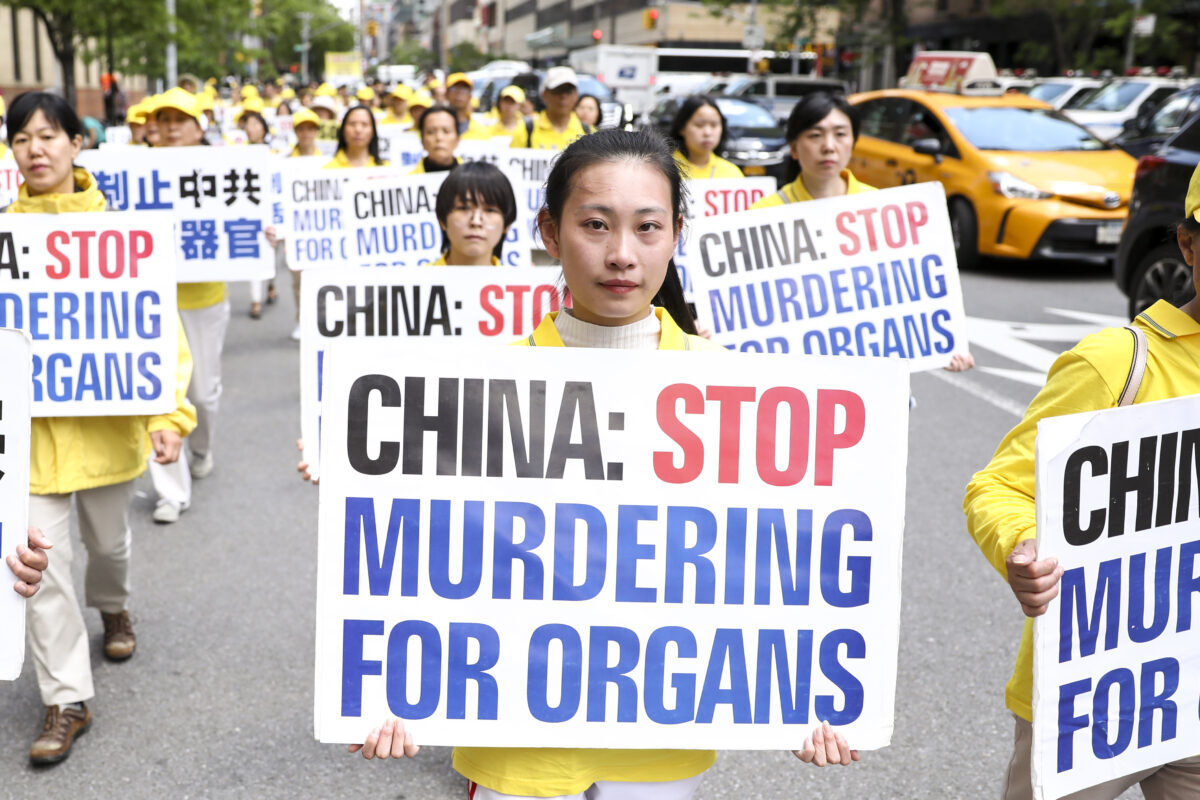 Falun Gong, also known as Falun Dafa, is a meditation and spiritual discipline based on the principles of truthfulness, compassion, and tolerance. Under the rule of the late Jiang Zemin, then-Chinese Communist Party (CCP) leader, China launched a far-reaching campaign of persecution against the practice in 1999, which continues to this day.
After The Epoch Times broke the news in 2006 that the CCP was implicit in forced organ harvesting from Falun Gong adherents on a large scale, killing them in the process to sell their body parts for profit, human rights activists approached Kilgour and asked him to investigate the alleged crime.
Kilgour joined forces with Matas, and their investigation culminated in a report, later followed by a book titled "Bloody Harvest," concluding that the allegations were true.
"[Their investigation] allowed us to build a body of evidence that proved not only anecdotally, but empirically that this is an abhorrent phenomenon that is occurring right now," Zuberi said.
'A Strong Message'
Conservative MP Garnett Genuis, who serves as his party's shadow minister for international development, said Bill S-223 recognizes a basic moral principle that killing people or exploiting them for their organs is wrong everywhere and should be stopped everywhere.
"The absence of any national sovereignty, any limits on national sovereignty aimed at protecting universal human rights would create a reality in which we look the other way when nations commit the most dastardly crimes towards their own people," he said.
Genuis argued that any moral person who believes in justice and universal human dignity, "must at a certain point, refuse to consent to allowing certain evils to be committed in the name of national sovereignty."
"Even if the only consideration is national sovereignty, history shows us clearly that nations who show capricious disregard for the rights of their own people, quickly become a menace to their neighbours," he said.
NDP MP Alistair MacGregor said he is glad there is recognition among MPs that Bill S-223 is an important and long-overdue change to criminal law.
"I think it sends a strong message to people who live around the world who are not only facing these barbaric practices under regimes such as China—like we've heard well-documented testimony on what the Uyghur population is going through—but also to impoverished people living in countries where the rule of law is applied selectively at best," he said.
'A Step in the Right Direction'
Bloc Québécois MP Kristina Michaud said it is a duty for parliamentarians to legislate Bill S-223 for it is "a step in the right direction when it comes to fighting organ trafficking."
"This is a matter of organized crime with many offenders, recruiters, transporters, hospital clinic personnel, health professionals who carry out the surgery, intermediaries, buyers, organ banks—there are many actors involved," she said.
She noted the chronic shortage of most organs needed for transplant in countries such as Canada, the United States, and the UK, which leads people to turn to the black market for organs.
"When someone's life is in danger, their desire to survive may overwhelm their sense of morals," said the Bloc MP. 
Citing Quebec's example, she proposed encouraging Canadians to put themselves on an organ donor registry as "a good gesture of support" so that their organs may save a life someday.
15 Years
The first piece of legislation aimed at fighting human organ trafficking was proposed by former Liberal MP Borys Wrzesnewskyj back in 2008. His Bill C-500 was introduced in February of that year but died when Parliament was dissolved. In 2009, he made a second attempt with Bill C-381, which also died when Parliament was dissolved.
In 2013, then-Liberal MP Irwin Cotler introduced similar legislation, Bill C-561, which also failed to become law. After Cotler retired, Genuis reintroduced the legislation as Bill C-350 in the 42nd Parliament but only completed a first reading.
In October 2017, Ataullahjan put forth a similar bill, S-240, which received unanimous approval from both the Senate and the House of Commons. However, it didn't become law as Parliament was dissolved for the 2019 federal election before the latest round of amendments introduced by MPs could be approved by the Senate.
Ataullahjan tried again in December 2019, this time with Bill S-204, but only managed to pass the first reading at the Senate after Prime Minister Justin Trudeau prorogued Parliament in 2020, halting all legislative business that hadn't passed.
Andrew Chen contributed to this report.