Preserving Cantonese and Traditional Chinese Characters for Future Generations
Most of the latest wave of Hong Kong Emigrants have chosen the four cities of London and Manchester in Britain, and Toronto and Vancouver in Canada as their new homes. The Hong Kong parents in those cities are using DIY teaching materials at home to carry on the learning of the Cantonese language and traditional Chinese characters.
The World Hong Kong Forum was convened in Toronto in July by seasoned hedge fund manager Edward Chin. He described Hong Kong's status quo as "the latter-half session of one country two systems: "Hong Kong's core values are being destroyed. That's why there is such a large outflow of Hong Kong people. How should we cope with the future?"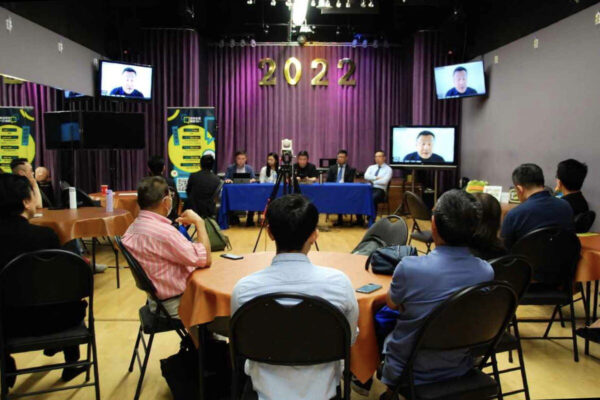 The forum had a specific session to discuss "Global extension of Hong Kong Culture" in the hope of collecting wisdom on how to get the Hong Kong spirit to live on by keeping and passing on Cantonese and traditional Chinese characters to their offspring and others.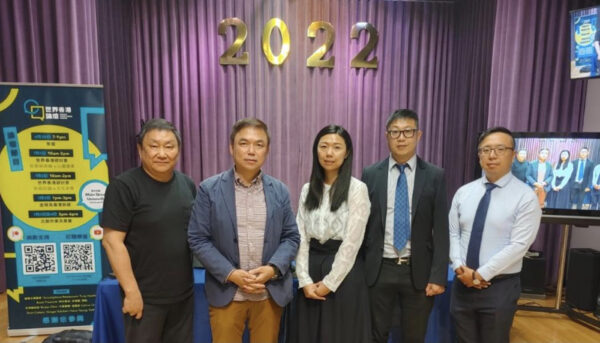 A Cantonese phrase heard, or traditional Chinese characters spotted on streets always brings a rush of warmth to a Hongkonger. Edward believed language was an essential carrier of Hongkonger values and to remind them of their roots albeit they are overseas.
Fiona, who ran the forum with Edward, focused on education topics.
She often chatted with immigrant parents to understand how they teach Cantonese to kids. She discovered that some parents only spoke to kids in Cantonese at home in order to create a language environment for Cantonese. The rationale of these parents was, that children already had the language environment for English at school. So they created a language environment at home to enable kids to practice Cantonese as much as possible. This way the kids would learn to be bilingual.
Some parents would design Cantonese learning curricula to teach Cantonese by Cantonese-style romanization. Fiona was touched to have learned that many were trying their own ways to teach their kids Cantonese so that they would not forget their own language.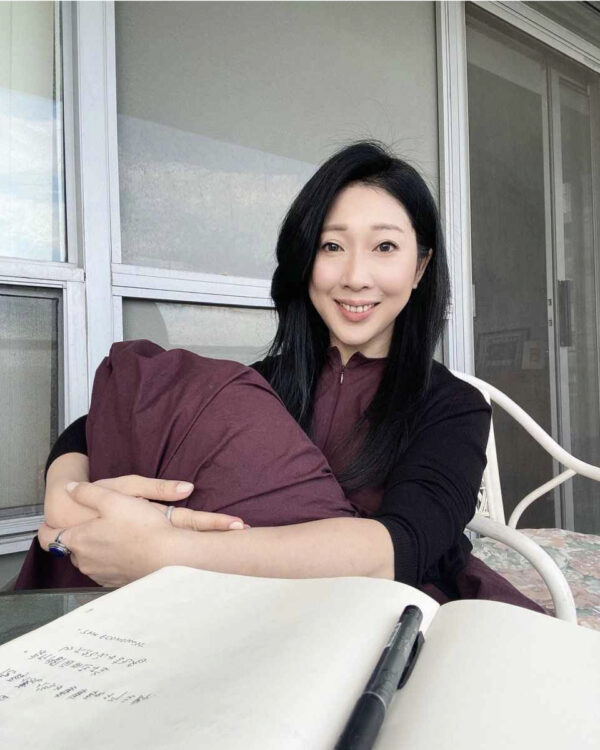 In learning traditional Chinese characters, Fiona observed that some parents would make DIY teaching material. Such as making large-sized character cards and then printing them out for kids to practice writing. These character cards will circulate in parent groups as a product of collective wisdom.
At the recent Hongkongers Book Fair, there was a bookseller called Book Treasure that mainly focused on selling books geared toward Hong Kong children. Some of these books and picture books brought Hong Kong's local culture to life. Through the writing and photos, children got to know the history, cuisine, and culture of Hong Kong, even though they are thousands of miles away.
Edward drew references from Tibetans and Jews. They also had a history of political oppression and drifting to different parts of the world. He said, "The Jews, for all the separation and drifting, have maintained their culture after two thousand years. They were highly disciplined and the younger generations continued to learn Hebrew. It was the determination that kept this ethnic group intact.
Edward saw that Hongkongers were encountering similar oppression. Now Hongkongers were silenced and the independent thinking of children is being curtailed. History books were being re-written intentionally to wipe out viewpoints or historical facts unfavorable to the regime.
When Hong Kong stories and the Hongkonger spirit could not pass on locally, he said, overseas Hongkongers have the responsibility to preserve, by writings and images, the territory's history since its foundation, and pass it on to the next generation.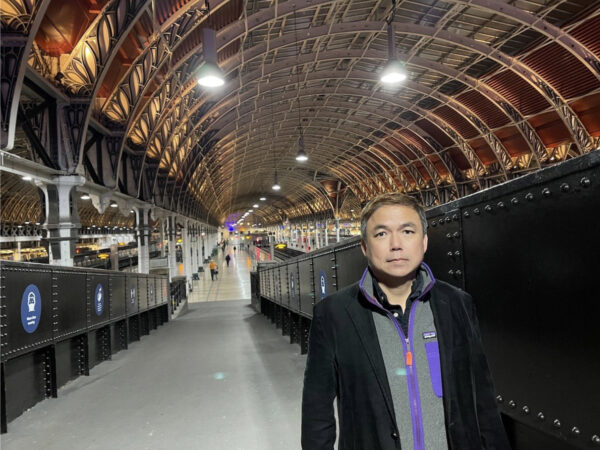 A group of Hongkongers is working hard to set up a "Museum of Hongkongers' History" to record the group's own history and culture.
Even though the first World Hong Kong Forum was organized in haste, the outcome was good. Edward would continue to link with more overseas Hongkongers and make it a continuing annual event with a wide variety of activities to unit Hongkongers.
Fiona, the co-host of the event, studied and grew up in Canada before returning to work in Hong Kong. In recent years she returned to Canada. She observed that the mainstream society, in general, had a positive view of Hongkongers, who had unique qualities that earned westerners' respect.
"Hongkongers [have] built a relatively good foundation in other countries over the years. In Toronto where I am working, the mainstream people can tell the difference between Hongkongers and mainland Chinese." She was confident that in this emigration tide, Hongkongers would gradually find a foothold overseas and continue to push themselves to contribute and make a difference.
Fiona added that some people would find it a burden to have a bleak history edged into their minds and some would refrain from bringing up the struggles. On the other hand, some stressed that they could not treat the past lightly and should not forget it for one single minute. Fiona thought there should be a more balanced view.
"We must not forget what Hongkongers went through but there was no need to talk only about ut the painful past. Right now we should figure out ways to extend the Hongkonger culture. So that we have self-identification to move forward."