Stray Cats in a Fishing Village
If you are a cat lover, who has to stop to pet every stray cat you see while walking in a tiny narrow alley somewhere in Hong Kong, you will fall in love with the story of stray cats of Tai O (a fishing village in Hong Kong).
While some cats are naturally fearful and suspicious of humans, other strays or "community cats," despite being "homeless," are well-fed and free. Sometimes it makes you wonder why strays are such fatty fluff balls.
There are good Samaritans who feed their "community cats" nightly and help them when they get sick or injured. These people don't own any strays, but the fluffy fur balls recognize them. Without these good Samaritans, stray animals that get hit by a car or suffer other injuries would not get help.
These urban strays might be homeless, but many are not feral. Over time, they have learned to blend in and trust humans that cross their paths. If you can make a cat trust you, then you are its best friend for life.
Jason Ng is one of the good Samaritans trusted by many strays in a village far away in Tai O. You would see plenty of fish, fresh or dried, and many friendly stray cats strolling leisurely in the Tai O neighborhood.
Strays are Bonds to a Community
Tai O Stray Cat Home is a charity organization founded in Tai O that exclusively helps stray cats. Cat volunteers and cat people go around the village to feed the strays, treat the sick, and find forever homes for them, where they can curl up warm.
Some cats, which are more feral and unsuitable for adoption, will be neutered.
Because of the cat-loving volunteers, stray cats in Tai O are no longer wanderers. They have become part of Tai O.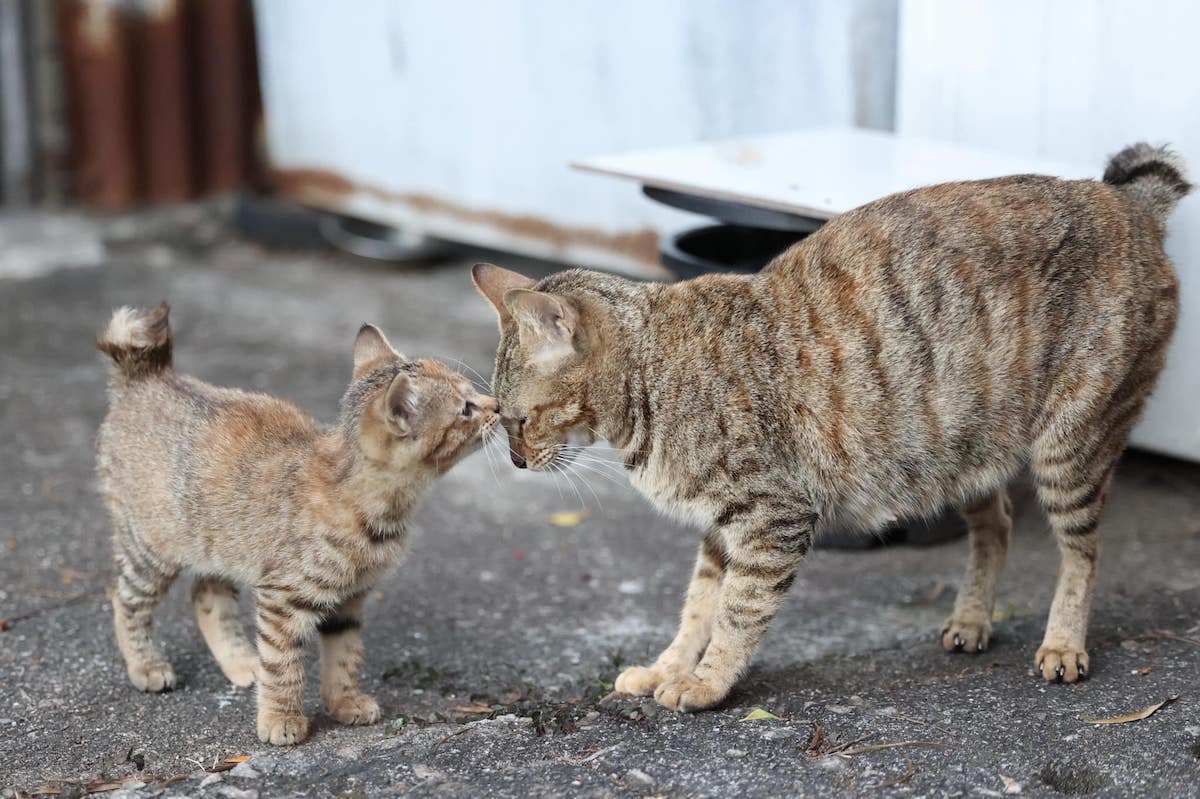 Strays were not always welcome by Tai O villagers. But the founder of Tai O Stray Cat Home, German Cheung, is very thankful that she has witnessed the change: Tai O villagers from chasing ming strays away to greet them like a family on the island.
A photo book called "Part of Us" was published in January 2023. The book gives heartwarming stories about cats, volunteers, and adopters. Every photo is a testament to the love spread on the fishing island.
Photographers Jason Ng and Jonas Chan together captured the shades of felines.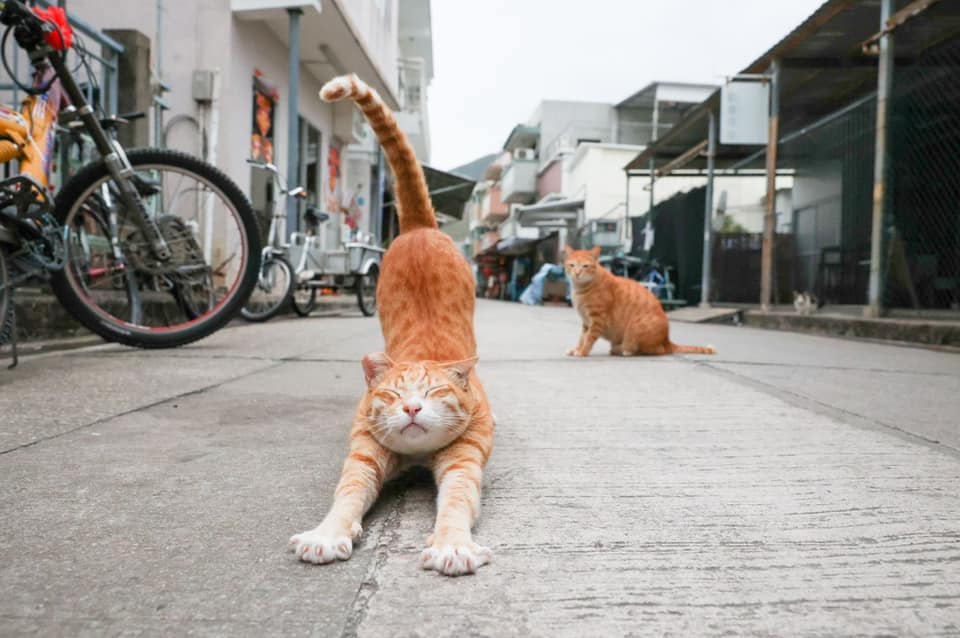 Five years ago, "Cat-woman" Cheung, published a book about becoming a cat volunteer. Now, she shows how the cats captured Tai O villagers' hearts through the camera's lens. The photos show the hard work each volunteer has put in the past ten years to change how Tai O neighbors feel about community animals.
The charity's mission is to encourage people to adopt. "Entering Tai O, I found the beauty of stray cats and interacted with cat volunteers to record unforgettable moments," Cheung said.
A flying cat introduced Chung to Ng. One day, Cheung saw "Street Cats" on social media. She loved how the photographer captured the leaping cat above the water in Tai O. Cheung was preparing a charity calendar for 2021 at the time. "I love how Japanese the photos feel. So I got in touch with Jason immediately." And that was how their feline journey began.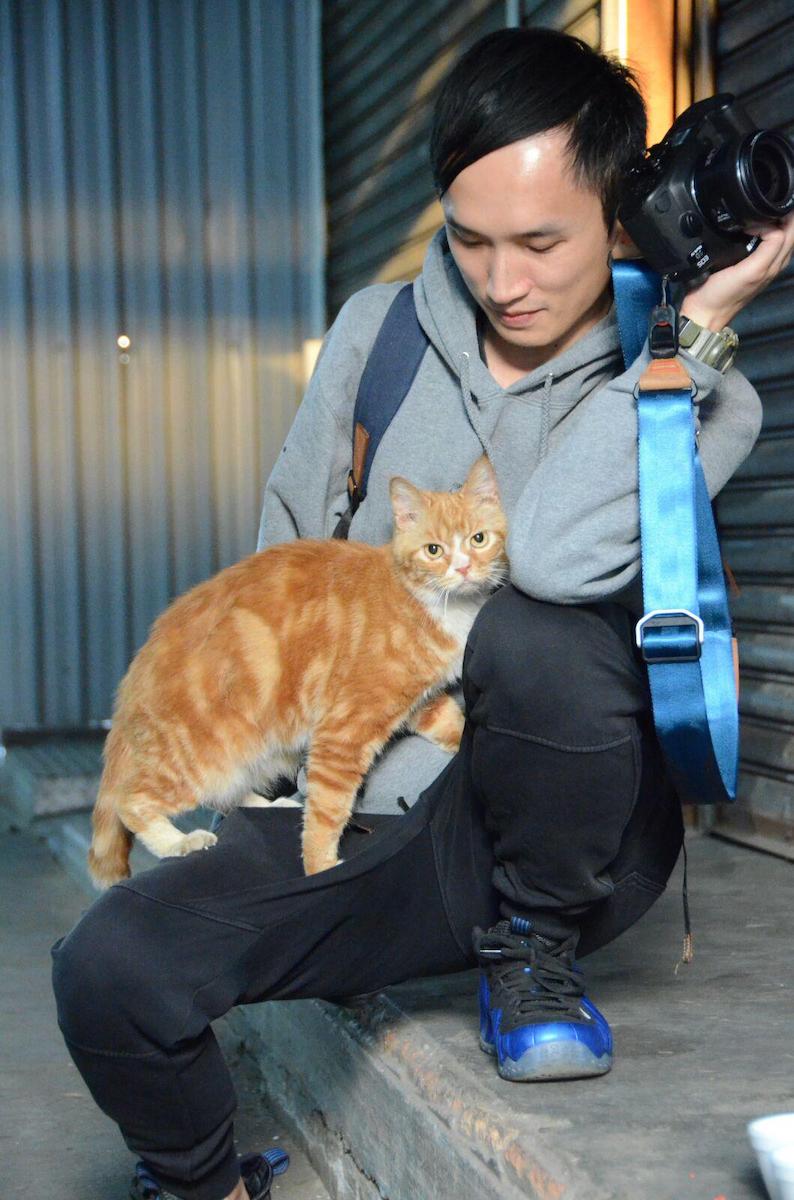 The cat-snapper has been wandering Hong Kong streets with his camera for almost a decade. Ng used to work in Shek Kip Mei, Kowloon's version of dry seafood streets in Sheung Wan. In the shadows of the community and "shop cats" stationed in shops can be seen in the old districts of Hong Kong.
Gradually, Ng expanded his cat exploration to other areas, from Sham Shui Po to To Kwa Wan, Kowloon City, Western District, and Tai O. He is a witness to the districts' development. The change was constant, just like the different kinds of cats he would meet in alleyways.
The occasional meet and greet, though, has Ng feeling sentimental at times. "The city and the countryside are developing so quickly, which affects the livelihood of community cats. What I see today might not be there again tomorrow or the next time I visit."
Ng understands that cats might have nine lives, but people have no second take. He appreciates every moment he runs into the community cats all over Hong Kong. When talking about Tai O, Ng was all smiles. He said, "Of all the places, I love Tai O the most."
Ng is used to working and living in the concrete jungle. But as soon as he steps foot in Tai O Fishing Village, everything suddenly becomes slow motion.
Like humans, cats have to adapt to whatever environment their habitats are in. So community cats in Tai O are different from the urban city cats.
Tai O felines are also living a more stable life. "They are not as timid as the city strays. Besides, there are no busy streets here, so the chances of a traffic accident are relatively lower than in the city."
Security and safety is a comfort blanket for the Tai O cats. Volunteers feed them. Tai O, reminds Ng of the "Cat Island" in Japan. Thanks to Ng's sharp eye, the volunteers can find clues strays leave behind. Cheung was appreciative, especially when it came to cats which are at risk.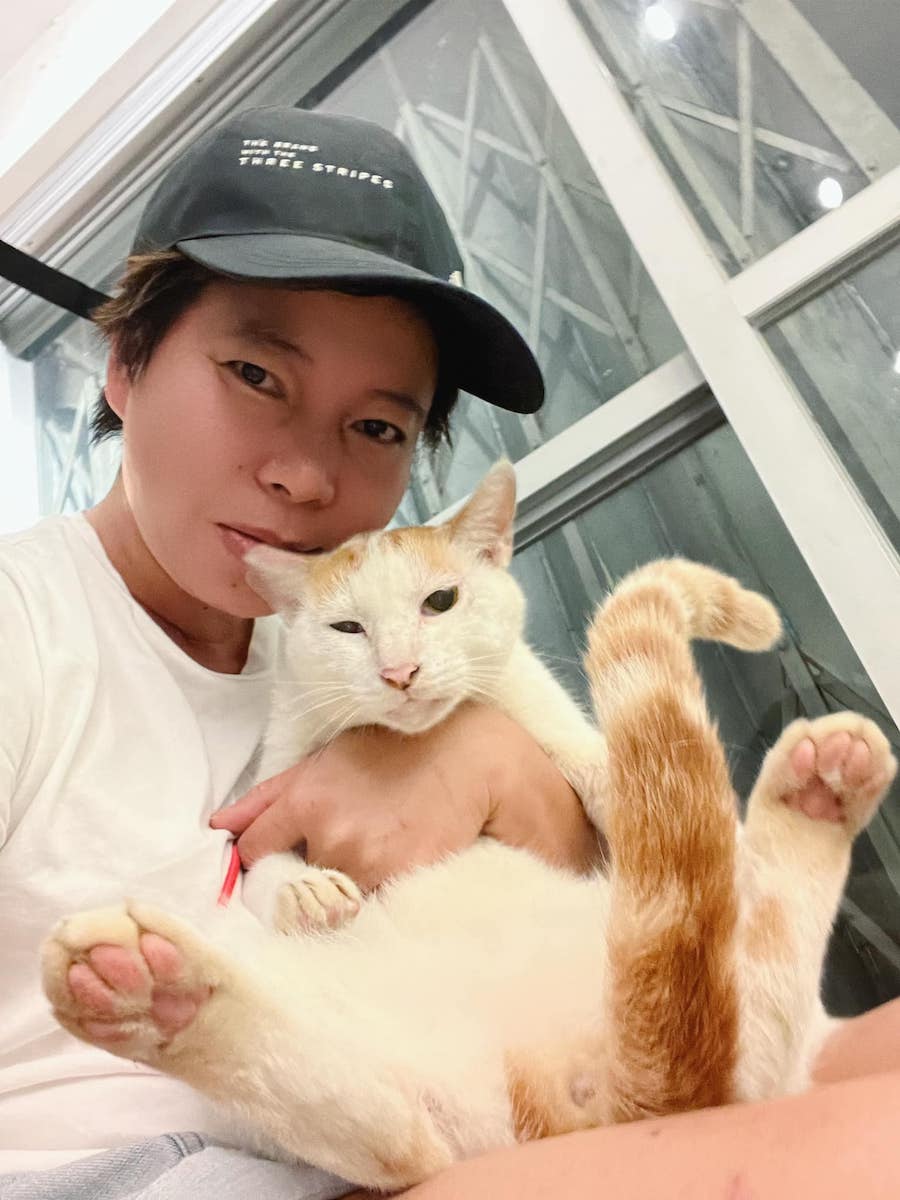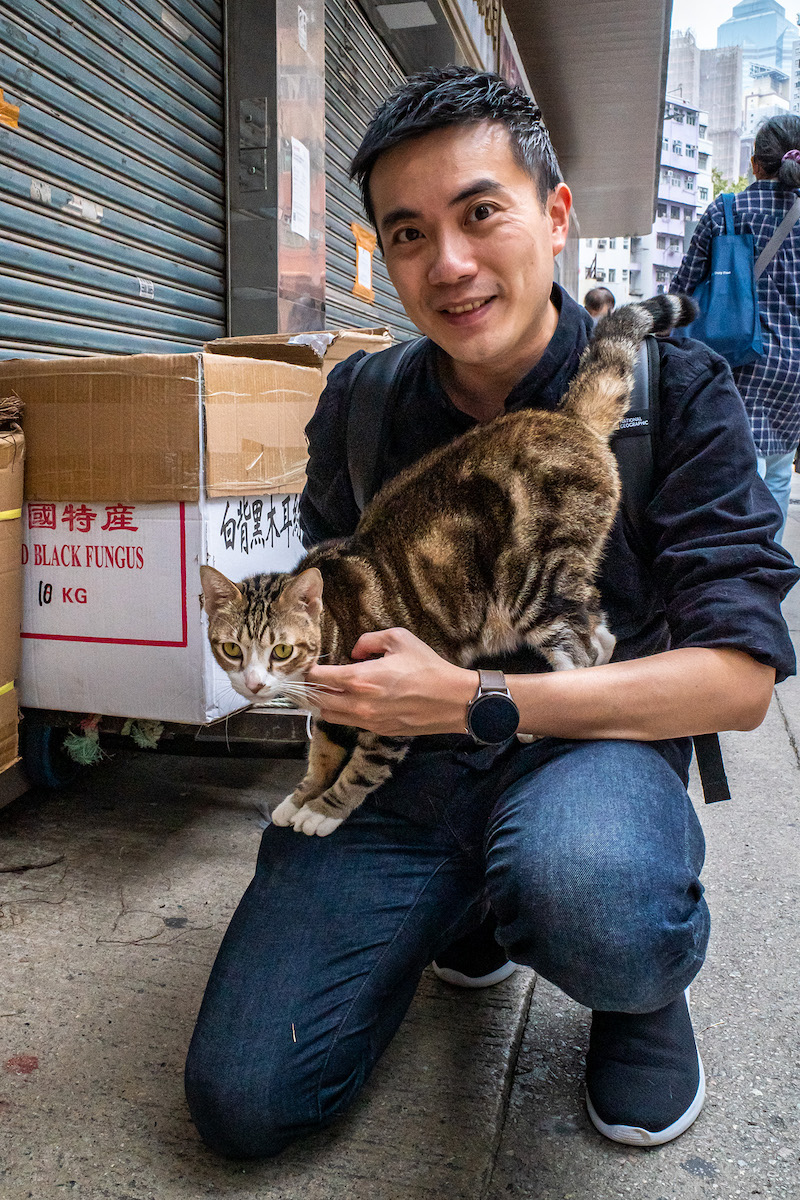 On the other hand, Ng's fate with Tai O Stray Cat Home was sealed when he participated in a community animal exhibition with his street cat photo collection in 2017. In recent years, Ng visited adopters' homes with volunteers to seek a "pur-fect" home for the homeless animals.
Every photo capture marks a soft spot on Jonas' journey as a photographer. Through his lens, he can feel how love is wrapped around the stray animals and the people rooted in a community.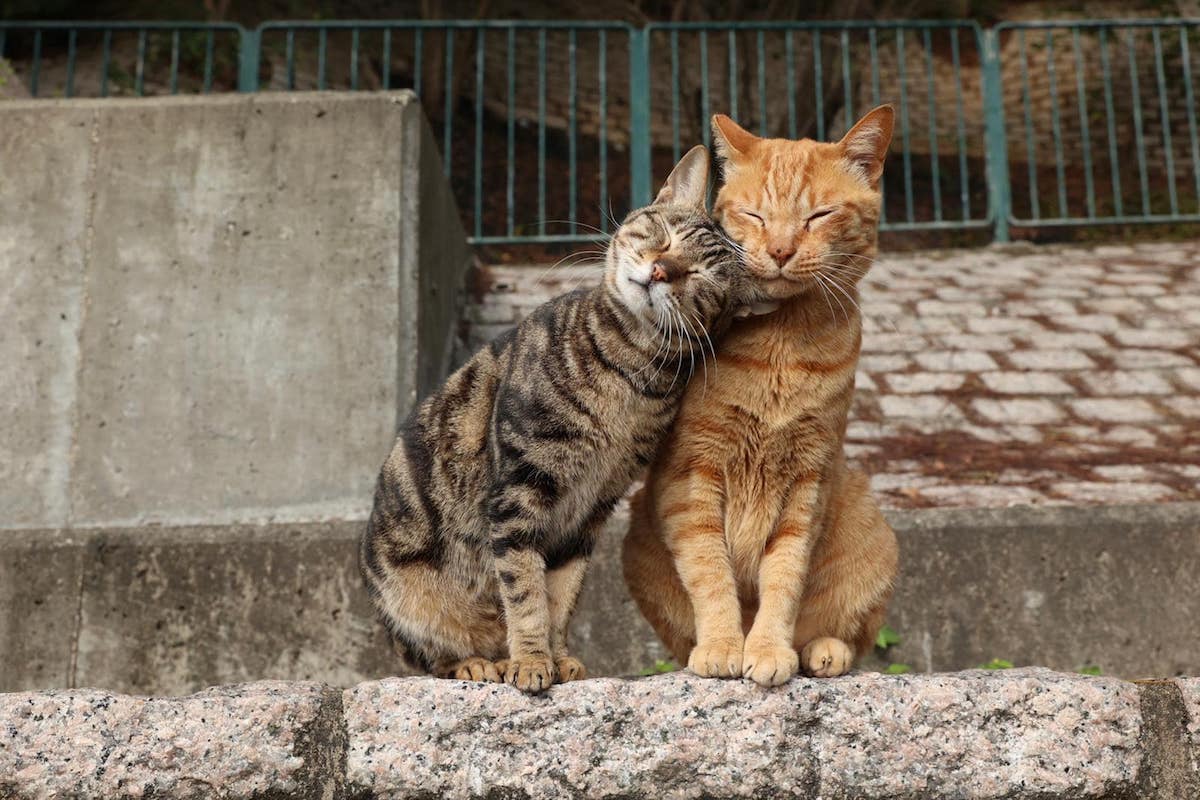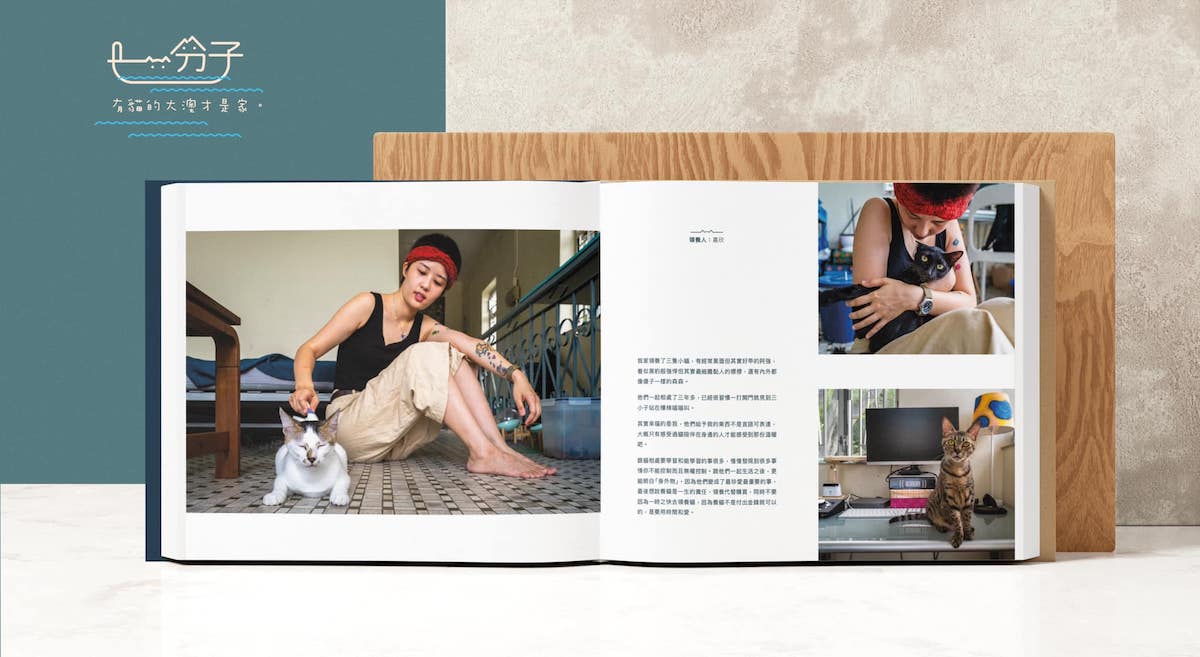 People Can Change
No one can fully understand life as a stray cat. Some people think they are wild and free. Others feel sorry for them, having to walk through rain and thumps by vehicles or people.
Ten years ago, when Cheung began to volunteer for animals, many people did not understand. Tai O was not always a cat-friendly neighborhood. Many Tai O villagers saw cats as "tools" for catching mice. They never thought about how vital it was to vaccinate, sterilize or care for homeless cats.
As a volunteer, Cheung had to shoulder the responsibility of neutering the strays. But her work did not end there. She had to look after the sick and those that village dogs attacked.
Any cat lover would understand the unconditional love that extends to the cats they meet on the street, not just the cats they own.
When Cheung started as a "Cat-woman," saving cats in the urban concrete jungle, she bore the expenses of hefty vet bills and medications. She also believed that a "life can change a life."
Her perseverance proved life could change a life. Many cat-saving heroes and heroines joined her missions through donations or volunteering to support Tai O stray cats. One of the loyal supporters is Dr. Chong.
The Vet
A few years later, Dr. Chong started seeing stray cats and found that many suffered from cat flu.
Cat flu is preventable. If they could vaccinate the stray animals in advance, respiratory infections and viral enteritis could be prevented, which would also lower the number of infections. Additionally, it saves the volunteers' workload in the long run.
There is no veterinary clinic in Tai O. The volunteers had to carry cats to the city for treatment if they were sick.
A four-hour round trip from the village to the vet is tough for sick cats and volunteers. So Dr. Chong decided to visit Tai O, help the strays, and vaccinate them.
At first, when the villagers saw Dr. Chong, they were not too pleased. Cheung recalled that some villagers once saw the vet giving the cats injections. "They ran out and yelled at Dr. Chong!" They only calmed down after some explanation of what was going on.
The animal doctor would not often experience such honest reactions from his clients at the clinic. Perhaps that is the natural spirit of a Tai O villager.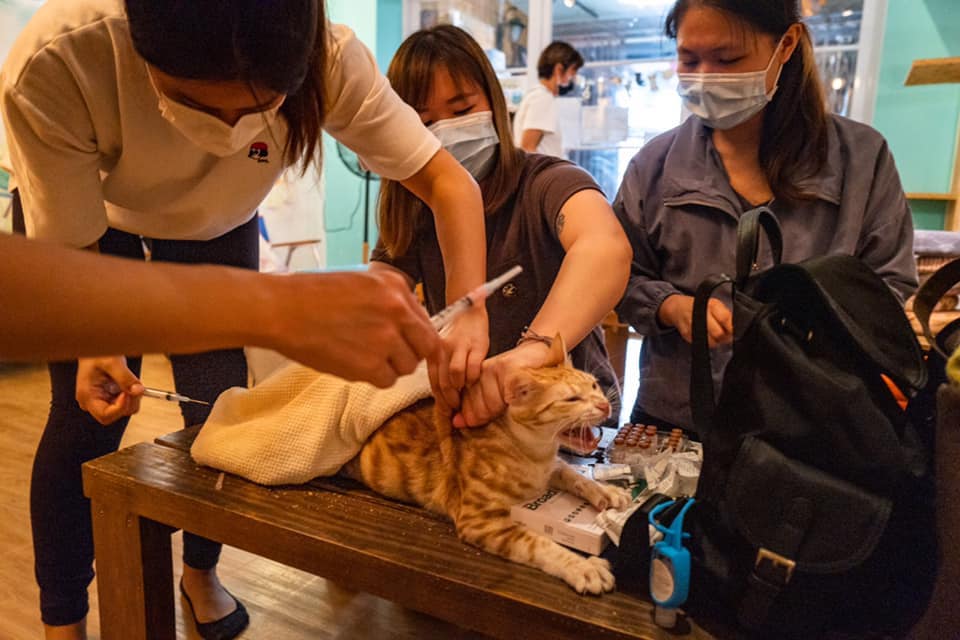 The 3-in-1 vaccine for felines is a multi-preventative vaccination to protect cats from getting the three main lethal airborne viruses: Rhinotracheitis, Calicivirus, and Panleukopenia.
Change of Heart
Witnessing the volunteers' selfless acts opened the eyes of Tai O's neighbors. The villagers began to understand what the volunteers and vets were trying to accomplish.
Once the barrier broke, the villagers became more diligent in observing their community animals. They would stop visitors from randomly feeding the strays or children who disturb cats while they rest.
Soon the Tai O community would notify the volunteers if they saw an injured or sick cat. What is more astounding, they realized why the volunteers had to pick up strays and give them neuter surgeries. Soon they would do the same for their domestic cats.
Noticing the transformation in the neighborhood was Cheung's favorite moment. She is grateful that their actions can change people and that life can change a life.
Cheung named the photo book "Part of Us" to describe the community animals' relationships with the villagers in Tai O.
"I hope the readers can see through the photographs that homeless cats and shop cats are a part of the Tai O community and that animals also deserve respect."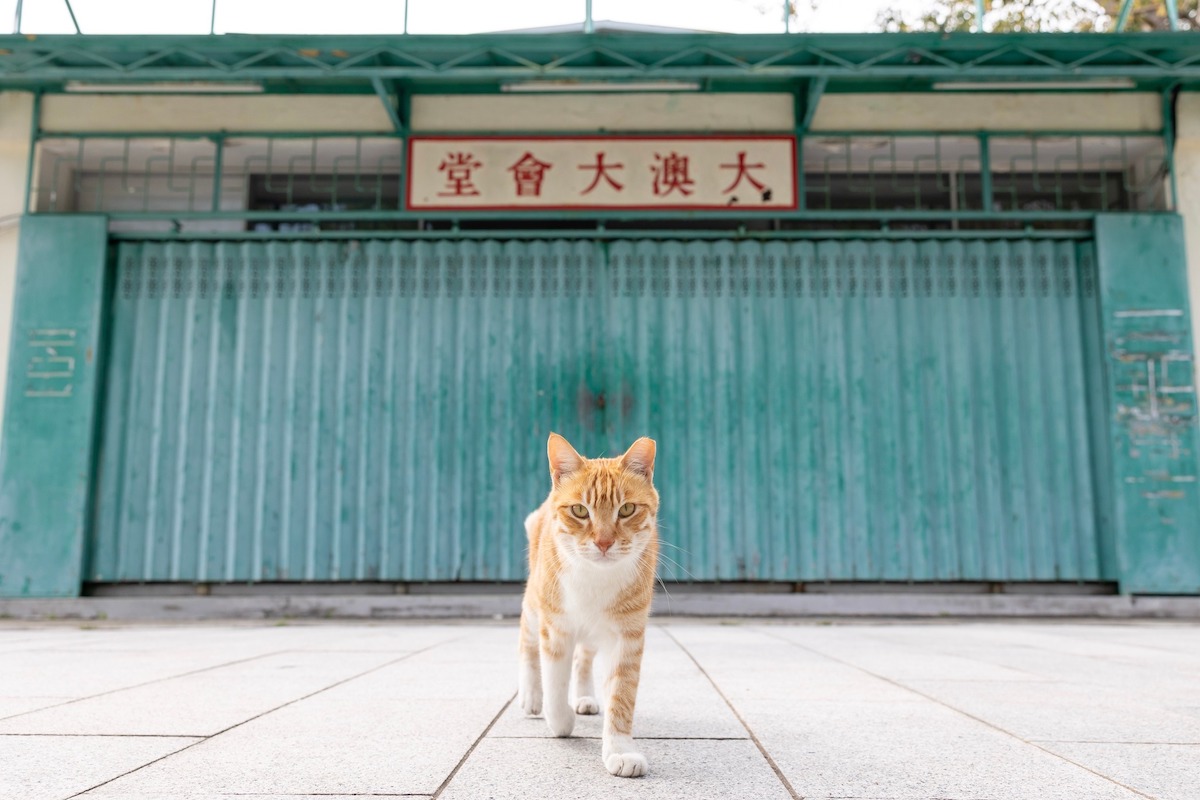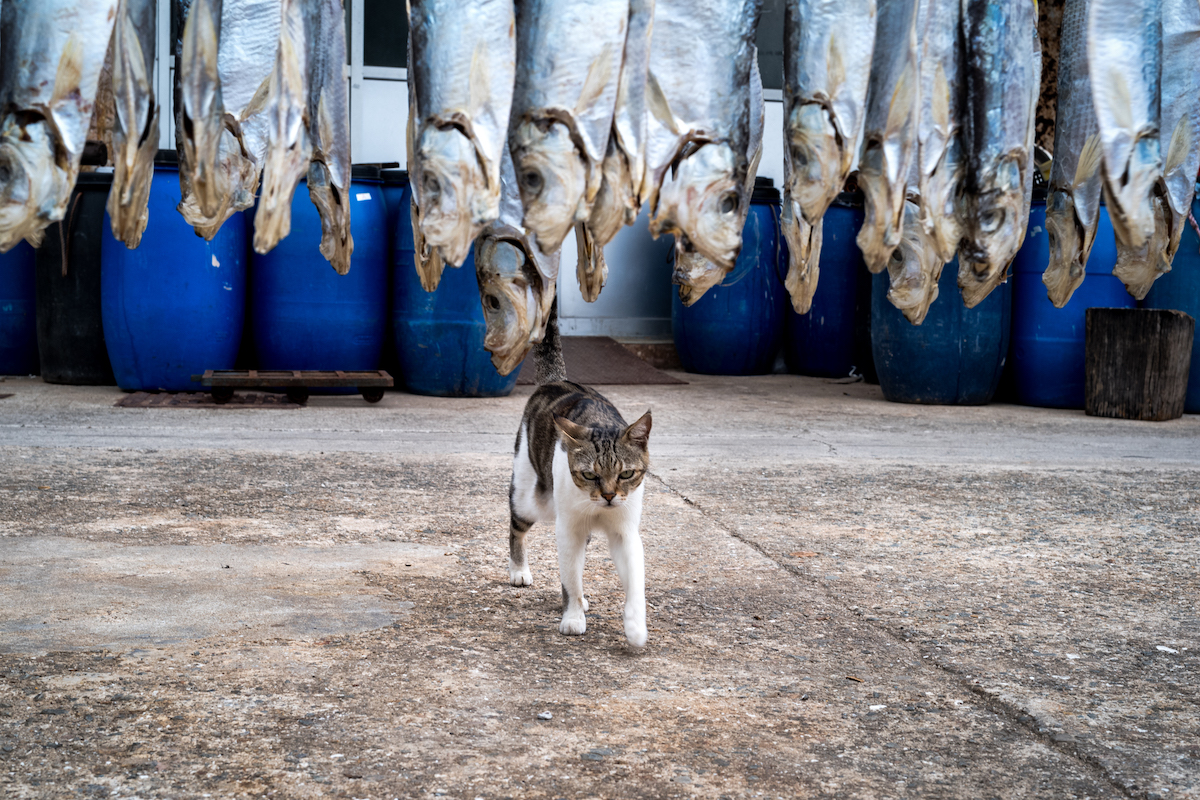 Graphic designer Iris Chan crafted the logo of Part of Us. She combined the elements of the Tai O mountains, the sea, and the cats on a sampan.
The cats you see on the poster, sitting on a dragon boat, symbolize the bonds stray cats in Tai O have with the community.
Cheung appreciates the photographers who have followed her work in the Tai O community for years and captured many rare yet unforgettable moments.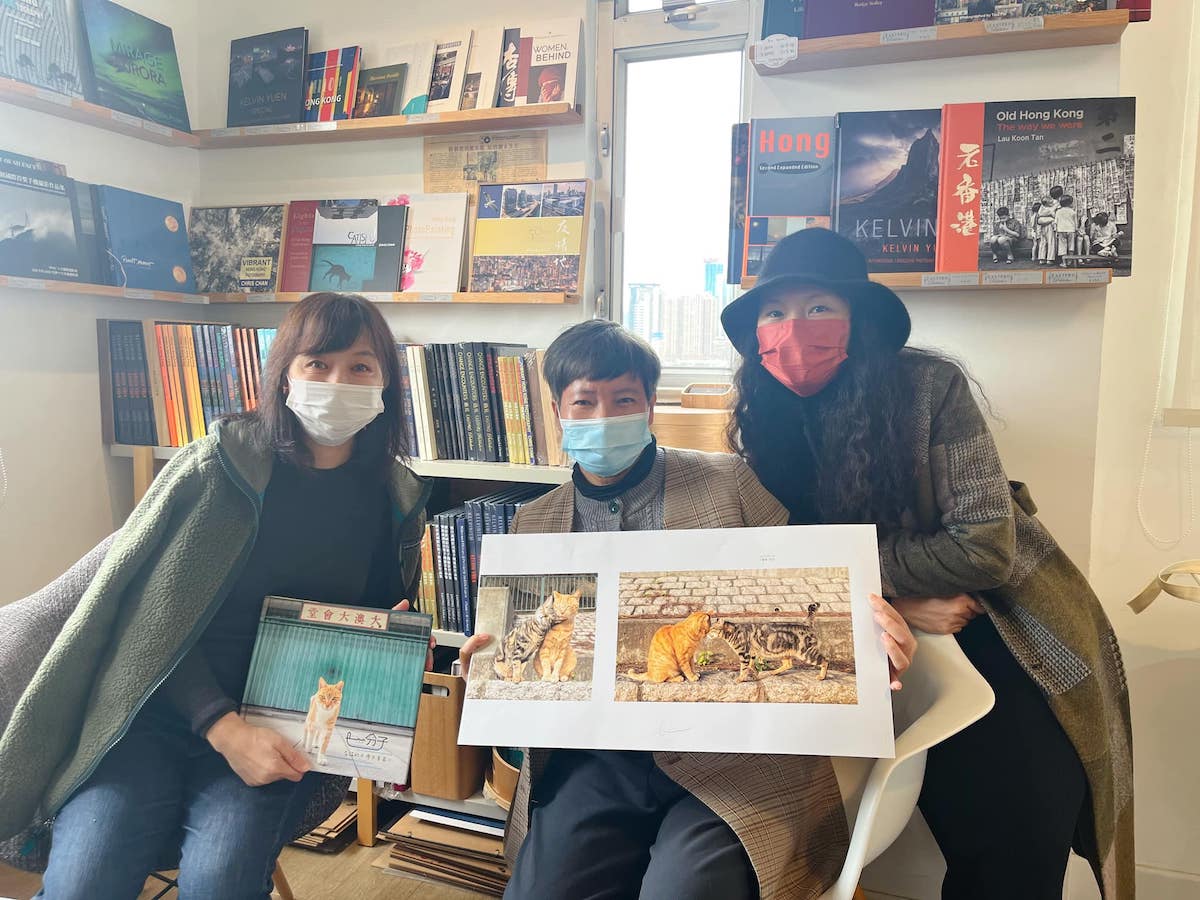 No one can imagine what it would be like if cats disappeared from the world, but one thing is for sure: The world will lose all the warm feelings the "furry-purry" gives humans in their neighborhood.
While some people might think the stray cats on the fishing island are homeless, the community cats are exactly where they need to be: their home in Tai O.