Surge in Recruitments at Funeral Homes Across China Reveals a Far Greater COVID Death Toll
News Analysis
Funeral homes in China have been actively recruiting new employees and temporary staff amid the major COVID-19 outbreak, with a surge of job postings appearing all over domestic employment websites. Experts and Chinese crematorium workers say China's COVID death toll is vastly underreported.
As China battles the infection surge that followed its lifting of pandemic restrictions in early December, scientists and journalists worldwide continue to look for clues to the outbreak's actual death toll.
At the start of 2020, when the pandemic first broke out, China's funeral service industry gained 6,398 new employees, according to official data. Meanwhile, new employment in the Chinese funeral industry has continued to increase throughout 2021 and 2022.
Since December last year, difficulties in seeking medical treatment, cremation, and storing corpses have become trending topics on Chinese social media.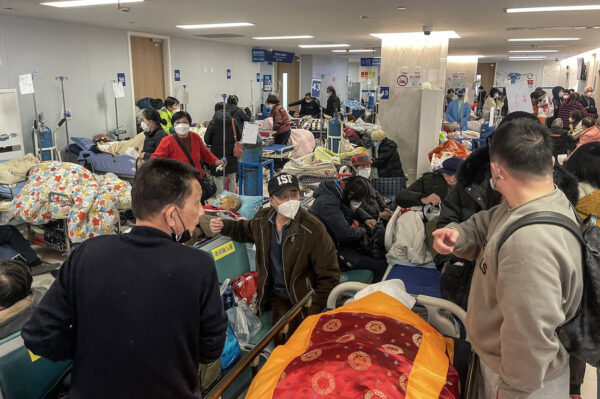 Upon entering 2023, urgent recruitment notices for funeral homes in multiple Chinese cities appear across domestic job search websites.
For example, the job application period for Yibin Funeral Home in Hubei Province is from Jan. 4 to Jan. 6; the funeral parlor in Linping District, Hangzhou City, is from Jan. 9 to 13; Hefei Changfeng County Funeral Home is from Jan. 10 to 14. Meanwhile, the job application deadline for funeral homes in Luzhou City, Sichuan Province, is Jan. 20.
The surge of staff and recruitment notices in funeral services across China is not limited to the beginning of 2023. Public data shows that the total number of employees in funeral services across China has been increasing as early as 2020.
Despite the Chinese authorities' efforts to conceal the actual death toll from the pandemic, statistics of China's funeral industry paint a different picture. The data showed a significant increase in funeral service demand since 2020, including growing staff recruitment and orders of new cremation furnaces.
In 2021, China's cremation rate of human remains was 58.8 percent, according to funeral service industry data. Hence the growing staff recruitment and orders of new cremation furnaces could suggest a much higher cremation rate than what was reported by the authorities during the period.
The "statistical bulletin on civil affairs development," published by China's Ministry of Civil Affairs, contains yearly data on the funeral service industry nationwide.
According to the report, the total number of employees in funeral services across China in 2015 reached a peak of 83,851. The number declined in the following four years, from 2016 to 2019.
By 2019, the total number fell to 79,163, dropping 4,688 in four years.
However, in 2020, the number surged by 6,398 within one year. In 2021, the total number of employees in funeral services across China increased by 1,439.
A similar increase was also observed in 2020 in the total number of cremators in the country. In 2019, the number of cremation furnaces across the nation saw a decline of 44 units compared to 2018.
However, in 2020, the number of cremation furnaces in China suddenly increased by 219, bringing the total number of units to 6,619. The number rose again by 424 in 2021, bringing the total units to 7,043.
As the pandemic continued, all parts of China expanded their cremation capacity. The significant increase in funeral service staff and cremation furnaces across the country could suggest a greatly-underreported death toll by Chinese authorities.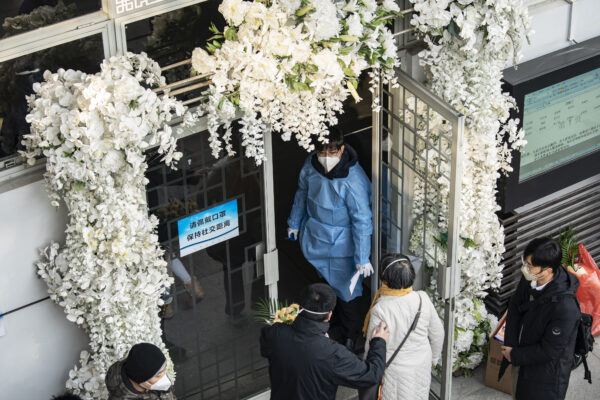 Expert: COVID Deaths Could Exceed 10 Million in a Month 
During the first weeks of the current COVID-19 outbreak, China published daily death tolls in the single digits, despite news reports showing overwhelmed hospitals, morgues, and funeral homes. Then on Jan. 14, China's top health body, the National Health Commission, revised the numbers, reporting almost 60,000 COVID-related deaths since early December.
However, based on data from funeral homes and crematories, experts and Chinese crematorium workers say that number still vastly underrepresents the actual death toll.
A worker at Baoxing funeral home in Shanghai told The Epoch Times in December 2022 that they were burning 400 to 500 bodies a day, up from the maximum of 90 before the pandemic restrictions were lifted.
Another resident in the nearby city of Suzhou described the crowded condition at Suzhou Funeral Home as akin to the city's most famous shopping street, which is always packed.
"It's such a miserable scene," she said in a recent interview with The Epoch Times. The woman, who declined to be named for fear of reprisals, joined the long lines outside the building on Jan. 6, waiting for the cremation of her late mother, who died of COVID two days earlier. That same day, the woman lost two other relatives who died from the disease.
Sean Lin, a virologist and former lab director at the viral disease branch of the Walter Reed Army Institute of Research, told The Epoch Times that around 6 million corpses could have been cremated over the past month, assuming that China's crematoriums are running 24/7. But that figure is likely only about half of all deaths, as people in the countryside may not have access to such services and are buried rather than cremated. After subtracting non-COVID-related deaths, the death toll could have reached 10 million, Lin said.
He believes that his rough estimate is probably far lower than the actual number of COVID deaths but still higher compared to the Chinese regime's data.
The regime is certainly lying about this, he said.