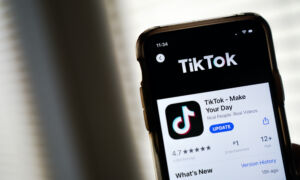 Over the past decade, the Chinese Communist Party (CCP) has been using multiple media channels to influence and manipulate Chinese communities in America. The CCP has expanded its communication channels with streaming television over the internet, and social media and messaging with WeChat.
CCP leader Xi Jinping has spoken about China's media convergence strategies on several occasions, stating that: "We should fully utilize new technologies and new applications to innovate media communication methods and seize the high ground of information dissemination" and "wherever readers and audiences are, our propaganda and reports should reach there, and our efforts and focus in ideological work should be placed there."
Early insight into this strategy was communicated during a 2015 conference by He Yafei, China's deputy director of its Overseas Affairs Office. He said: "The world is entering a transition period between the old and new international order … to do a good job of China's overseas communication work, we must concentrate our advantages and break through the Western media's blockade."
He Yafei proposed using the trend toward globalism and creating "Chinese stories" to integrate Chinese ideas and concepts with internationally recognized discourse. The idea is to "construct China's characteristic values and its discourse system," for which they "need to build multi-language websites, online radio and streaming TV stations, mobile radio and TV apps, and app news terminal services to form an overseas communication pattern," he said. In short, the aim is to "raise the red [communist] flag all over the world."
The CCP's media presence in the United States is large. For example, North America has several large over-the-top (OTT) internet TV platforms, including KyLin TV, Great Wall Platform, iTalkBB, and Charming China. OTT refers to content and services set up on the internet for users to access, typically through a box that can replace cable TV and be used with WiFi, with no monthly subscription fee.
In China, the OTT-TV industry is a heavily regulated sector, similar to a military-restricted zone, while in the United States, it is wide open. These platforms were first deployed in 2006 and are now quite popular among the Chinese community. They carry the main official channels of the CCP and hundreds of Chinese TV stations. Some platforms have also developed mobile apps, such as the KyLin TV app for iPad, iTalkBB TV app, and at least 10 similar apps available on the Apple Store.
Another example is the many internet networks claiming to provide "all-in-one" Chinese information services for communities across the United States. The largest include the New York Chinese Information Network (NYChinaRen.com), the Los Angeles Chinese Information Network (ChineseInLA.com), the San Francisco Bay Area Chinese Information Network (ChineseInSFBay.com), and the Vancouver Chinese Information Network (ChineseInVan.com). The headquarters for these networks are not in the United States but in Tianjin, China. Their websites are operated by Tianjin Luoxun Network Technology Co., Ltd., while Tianjin Xiwei Network Technology Co., Ltd operates WeChat, FaceBook, email, and cell phone app accounts.
When customers open these Chinese Information Networks, they see 17 channels serving large Chinese communities in cities outside China, from Washington D.C. to Sydney and from Las Vegas to Seattle. Customers in those cities may not realize the channel's content is censored in China. They translate and summarize materials produced by other media outlets and specifically target people from China and Hong Kong who can read simplified Chinese characters so they can continue brainwashing them.
The extent to which the CCP manipulates the news worldwide can be seen on Baidu when searching for "New York Chinese Information Network Editor-in-Chief Zhan Juan." This search reveals how China's overseas and mainland media outlets like Observer, Tencent, Sohu, and Phoenix all share traffic and seamlessly link articles using simplified Chinese characters.
The strategy used by the CCP to secretly brainwash foreigners is to acquire media outlets abroad and buy insert advertising. China routinely manipulates the news content it owns on The News Break, a widely used English news app and information aggregation platform owned by China's ByteDance, which also owns TikTok.
In 2011, Li Congjun, the former president of state-run Xinhua News Agency, wrote an editorial for the Wall Street Journal titled "Building a New World Media Order." Li campaigned for "new rules and order" in how information traditionally flows from "West to East" and from "developed to developing" countries. He argued the old rules were outdated and did not reflect how the emerging political and economic developments occurring in the East could just as easily influence the West.
When Li's editorial was released, many people believed that due to the CCP's lack of credibility, it would be impossible for China to "build a new world media order." People jokingly questioned, "How is this feasible if objective reporters are replaced with CCP mouthpieces?"
It's been over a decade since Li published his editorial, and the CCP has made strides in manipulating how the rest of the world views China.
China's Fake Foreign Media
During the CCP's "Two Sessions" Conference in 2018, Zhang Huijui, executive director of American Multimedia Television USA (AMTV), asked Chinese officials a long and flattering question. As she spoke, TV cameras panned to a female reporter standing behind Zhang. The reporter, from Shanghai TV's "First Financial News," rolled her eyes as if to say, "What Zhang is saying is known to be false and misleading."
The incident sparked public inquiries which led to the exposure of an embarrassing truth. Although Zheng referred to AMTV as a U.S.-registered media outlet, the foreign registration is merely shielding the truth. Despite its U.S. registration, AMTV is sponsored by and operates under the influence of the CCP. Past statements made by AMTV officials have even referred to China as "our country."
Nan Su, a news commentator, told The Epoch Times on April 27 that fake foreign media outlets like AMTV play a dual role. They falsely cause the Chinese people to think foreign media outlets are supportive of the CCP. They also propagate the CCP's brainwashing rhetoric among foreigners and Chinese overseas communities. When disputes arise between China and the United States, fake foreign media outlets cause audiences to favor China. The CCP realizes if its state-owned media outlets were to attempt this, audiences would be less inclined to believe what they're told.
In 2001, the Washington, D.C.-based Jamestown Foundation released an article claiming the CCP leverages the power of money to fund its influence overseas. Chinese-language media outlets in the United States were either bought by or conformed to China's bidding for fear they might offend the CCP. Their willingness to conform is why their news content has begun to mirror the Chinese media. The Jamestown article listed four Chinese newspapers in the United States that are controlled directly or indirectly by the CCP: the World Journal, Sing Tao Daily, Ming Pao, and Qiao Bao. In combination, these outlets have circulations totaling over 700,000.