The Changing Fortunes of China's Internet Moguls
China's Internet commerce and technology giants are increasingly impacted by a variety of regulations imposed on them by the Chinese regime.
The disappearance of the acclaimed "Wuzhen Banquet," the star event of the annual World Internet Conference (WIC) in Wuzhen, China, this year directly reflects the changing fortunes of China's Internet moguls.
William Ding, the founder of online service provider NetEase, started the "Wuzhen Banquet" in 2014, alongside the first WIC. Dinner guests were mostly Internet moguls with an average net worth of over $1 billion.
Located in Jiaxing City, Zhejiang Province, with its waterways, arch bridges, ancient trees, and pagodas, Wuzhen's picturesque environment has been the go-to place for China's Internet moguls to meet, relax, and discuss business.
Huawei CEO Richard Yu, Honor CEO George Zhao, Xiaomi CEO Lei Jun, and Lenovo CEO Yang Yuanqing, among others, attended the banquet in 2016, which was described as a near perfect launching event for cell phones. After the banquet, Yang posted on Weibo that Lenovo, Huawei, and Xiaomi would work together with the aim of becoming the world's top three smartphone makers.
The Wuzhen Banquet event reached its peak in 2017, with more than 20 Internet moguls in attendance. However, 2018 saw only four people remain: William Ding, Qihoo 360 founder Zhou Hongyi, Sohu chairman Charles Zhang, and Alibaba's Jack Ma, who had appeared unexpectedly. There was little change in 2019, with Ding and four other CEOs, including Baidu's Robin Li, showing up.
Online commentators blamed the banquet's waning popularity on a war between Chinese Internet moguls that began after 2017. Although there had always been competition, Zhang Yiming's news aggregator Toutiao and the Chinese-language TikTok platform Douyin had taken their rivals by surprise. The rapid development of agriculture-focused e-commerce platform Pinduoduo also seized the market previously held by e-commerce giants Jingdong and Taobao. The three-way battle between Internet giants Baidu, Alibaba, and Tencent ended with Baidu out of the running, and Alibaba Group and Tencent continuing to compete.
'Common Prosperity' Regulation
Internet commerce in China continued to soar in 2020. But now, it was no longer impacted by commercial competition alone; there was also the increasing effects of regulations from the Xi Jinping administration, including antitrust measures and the nebulous "Common Prosperity" directive that was announced this year.
Jack Ma's Ant Group listing was abruptly halted in November of 2020. Pony Ma, Jack Ma, and Richard Liu didn't attend the 2020 WIC.
On Sept. 2 of this year, the Chinese Communist Party's (CCP's) Central Commission for Discipline Inspection (CCDI) issued a directive for "Capital Expansion," repeating the fact that Alibaba was fined 18.228 billion yuan ($3.31 billion) on April 10 and 500,000 yuan ($77,500) on July 7 following anti-monopoly inquiries.
"There are no restricted areas and no exceptions in antitrust," the CCDI directive said. "The establishment of Internet antitrust rules will affect Internet giants in the short term, but it is the best choice in the long run."
On Sept. 3, Alibaba officially announced a 100 billion yuan ($15.5 billion) "investment" to support "common prosperity." Alibaba's chairman and CEO Daniel Zhang also made sure to follow the latest policies in his speech at the opening ceremony of the WIC on Sept. 26, where he talked about "common prosperity" and "dual carbon" goals that authorities are focusing on this year. Xi announced the "dual" carbon emissions goals in 2020 at the U.N. general assembly: that China will reach its peak in carbon emissions before 2030 and become "carbon neutral" before 2060.
Alibaba is not alone in donating large sums of money to the regime's economic goal of "common prosperity."
Tencent invested 100 billion yuan ($15.5 billion) in "common prosperity" projects within four months in 2021.
Pinduoduo set up a 10 billion yuan ($1.55 billion) agricultural science and technology special project on Aug. 24, and its founder Colin Huang ranked first on the Hurun China Philanthropy List 2021 with his donation of 12 billion yuan ($1.88 billion).
Food delivery giant Meituan's CEO Wang Xing donated $2.27 billion to private foundations. Xiaomi CEO Lei Jun also donated $2.2 billion to private foundations.
Global Consequences
Xie Jinhe, chairman of Taiwan-based Caixin Media, told a Chinese language program on NTD, an affiliate of The Epoch Times, that the "common prosperity" directive is a "knife at the throat" for these large new companies that have donated large amounts of money to comply with the Chinese regime's policy demands.
This kind of policy also is not in accordance with Environment, Social Responsibility, and Corporate Governance (ESG) standards for socially responsible investments recognized around the world, which includes information disclosure, evaluation, and rating, etc., Xie said.
Such huge donations have, in the past, been voted on by the board of directors and at shareholder meetings. But now, there is none of that, Xie said. The CCP suddenly turns great companies into non-profit organizations, he said. This will affect the future model of enterprise evaluation, impact the global capital market, and create unprecedented challenges for corporate governance and ESG, he said.
The impact of the Xi administration's regulatory directives will not be limited to only Chinese tech giants who are answering to the call of "common prosperity;" global capital markets will be as well. Policies by the Chinese regime on "antitrust," "national security," and "double reduction" have already given Western investors a taste of their regulatory impact on U.S. capital markets. A case in point was the collapse of Chinese technology and education stocks in July, caused by the CCP's regulation.
The chairman of the U.S. Securities and Exchange Commission (SEC) issued a warning to American investors on July 30: When American investors invest in U.S.-listed Chinese concept shares through a VIE (variable interest entity), they actually only invest in the shell company set up overseas rather than the entity company in China. Therefore, investors do not own equity in the entity company in China and face potentially huge risks. On Sept. 20, the SEC posted another article reiterating the risks of investing through VIEs.
Two days later, the U.S. Public Company Accounting Oversight Board (PCAOB) adopted new rules requiring foreign companies that are not being audited by U.S. auditing firms to disclose more information to help the board implement the Holding Foreign Companies Accountable Act. The new rules are awaiting approval by the SEC.
According to Xie, the CCP's regulatory future looks very challenging. The challenges are changing the landscape for China's tech giants, and not everyone is choosing to stick it out and endure the pressure of having a knife at their throat.
Zhang Yiming, the 38-year-old founder of Tiktok, set a new record for retirement as a private Internet tech mogul. On May 20, he announced his resignation as CEO in an email to employees, saying that, when a company grows, "the CEO, as the central node, can easily fall into passivity." After nearly six months of pondering, he said he decided to "make an adjustment" to his status.
Zhang was harshly criticized by state media and accused of "committing crimes during the height of a crackdown." The "crimes" referred to an incident of some fake goods being sold on Douyin in May 2020 that was allegedly exposed by China Central Television and attributed to Zhang Yiming's "lack of values." The article said that Zhang suffered all kinds of loss of moral values, but still did not learn much.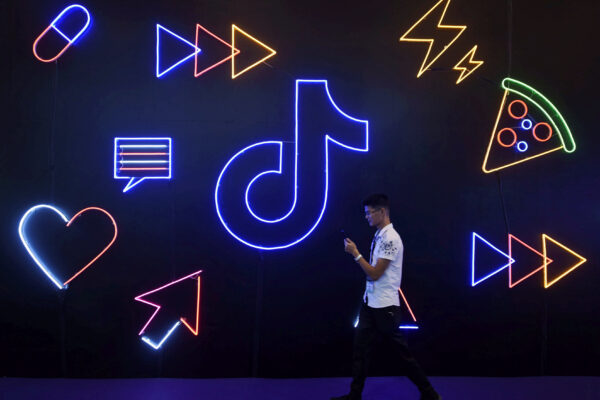 In March, Douyin and seven other video companies were asked by authorities to attend a "regulatory talk."
On March 17, Pinduoduo's Huang, who is only in his early 40s, also announced his resignation as chairman in a letter to shareholders, saying that he will focus on his interests in food science and life science research after stepping down.
Sun Pishu, known as the "father of servers in China," resigned on Dec. 31 last year as chairman and CEO of Inspur Group. He then took up the post of deputy director of Shandong Provincial Science and Technology Department in 2021. Sun's new job responsibilities include building up the communist party, ensuring integrity according to party values, and ideological work.
As the Chinese regime's market regulation continues, the outlook for Chinese technology giants is bleak.
On Oct. 8, Meituan was fined 3.442 billion yuan ($516 million) by China's State Administration for Market Supervision for abusing its dominant market position and violating the antitrust Law.
On Oct. 11, Yi Gang, governor of the Central Bank of China, said that it is necessary to play a regulatory role to curb the abuse by those in dominant market positions and monopolies.