Tiananmen Square Student Leader Fengsuo Zhou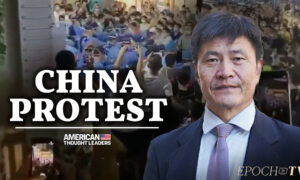 This interview with Fengsuo Zhou, a student leader of the 1989 Tiananmen Square protests, was originally live-streamed as part of the National Security C.L.A.S.S. (Cyber, Land, Air, Sea, & Space) Summit. You can watch the livestream here from Nov. 2, 2022.
What was it like being at the center of the Tiananmen Square protests? Why does the Chinese Communist Party (CCP) continue to pursue extreme COVID restrictions, even now? And what are the greatest existential threats to the CCP?